OCCUPY OPEN II 
Screening, Artist Talks, Group Exhibition (2019)


ART FOR HUMANISM - Kunsthalle im Lipsiusbau
Dresden/Germany/August 2019
Art for Humanism, Group Exhibition (2019)

Freedom of art is one of the most valued basic rights in Germany and the distribution of cultural grants is linked closely to a complex system that ought to prevent the direct exercise of influence governments take in the artistic landscape. The 'new right' instead makes clear that it wants to tackle 'the cleansing of the culture' and hence only wants to support art and culture which devotes itself to 'people and nation'. The requested works of art should be contributions representing symbols of positioning of the artists in favor of freedom of art, freedom of speech and human rights in general. The main concern should not be the symbolism of the works itself but rather the gesture to endow a piece of art as a sign of solidarity. The medium is free of choice although it is important to note that every work should be delivered to the Lipsiusbau personally or sent via postal service but there may also be the possibility for the artists to perform on one of the seven days in the exhibition hall. As this is a project organized by students there cannot be any (financial) compensation other than one of clear conscience. The premises will offer a podium for the chance of networking and mediation. There will be no use of the exhibition hall as a showroom nor as a plenary hall, rather we want to find a way of connecting speakers and artists. We call up for cohesion in art and culture as part of civil society against populist and nationalistic tendencies.
22. INTERNATIONALE DRESDNER SOMMERAKADEMIE f. BILDENDE KUNST
Motorenhalle - Dresden/Germany/August 2019
Scholarship Holders Exhibition, Motorenhalle (2019)

The participants present their impressions and numerous other results of the Summer Academy in the 400 square metre Motorenhalle in Dresden. The exhibition opens on Saturday, 3 August at 6 p.m. and immediately concludes the two exciting and labour-intensive Academy Weeks.
This year's scholarship holders* of the Academy Maja Bernaczek [PL] | María Constanza Carvajal Ferrer [CHL] | Martin Cizner [CZ] | Anna Ditscherlein [DE] | Anna Kiszka [PL] | Nikita Krzyzanowska [PL] | Barbora Lepší [CZ] | Sandra Maitahova [CZ] | Judith Pollmann [DE] | Johannes Rudloff [DE] will also be present. Her works will make their debut in the nearby Rösslstube on 2 August at 8 p.m. and will then also be on display in the Motorenhalle as part of the participants internal exhibition.

The participants' exhibition is open to visitors until 17 August.
Exhibition duration: 3.8.-17.8.2019 | Opening hours: Wed to Fr 15-19 o'clock, Sa 14-18 o'clock
FAMILIENGEHEIMNISSE -  BURG2-Galerie Halle
Lange Nacht der Wissenschaften , Halle/Germany/July 2019
Family Secrets, Installation (2019)

With his work 'Familiengeheimnisse' ('Family Secrets') Johannes Rudloff creates fragments, repetition and deformations of memory. An old photo album of his grandmother forms the starting point for his series of printed glass panes and further glass objects. When isolated and enlarged the historical photographs are snatched away from their private milieus and become dependent on the mercy of the viewer's curiosity. The use of window glass emphasises the voyeuristic moment but the intimacy is limited by the motif's secrecy and emotional repression. The secrets are made visible but they stay uncovered. Through the playful use of the image's transparent medium the photographic prints receive a spatial depth of sculptural quality, both in detail and in their overall staging.
'ALLTAG#TÄGLICH GEÖFFNET' -  Galerie Volkspark Halle
Halle/Germany/March 2019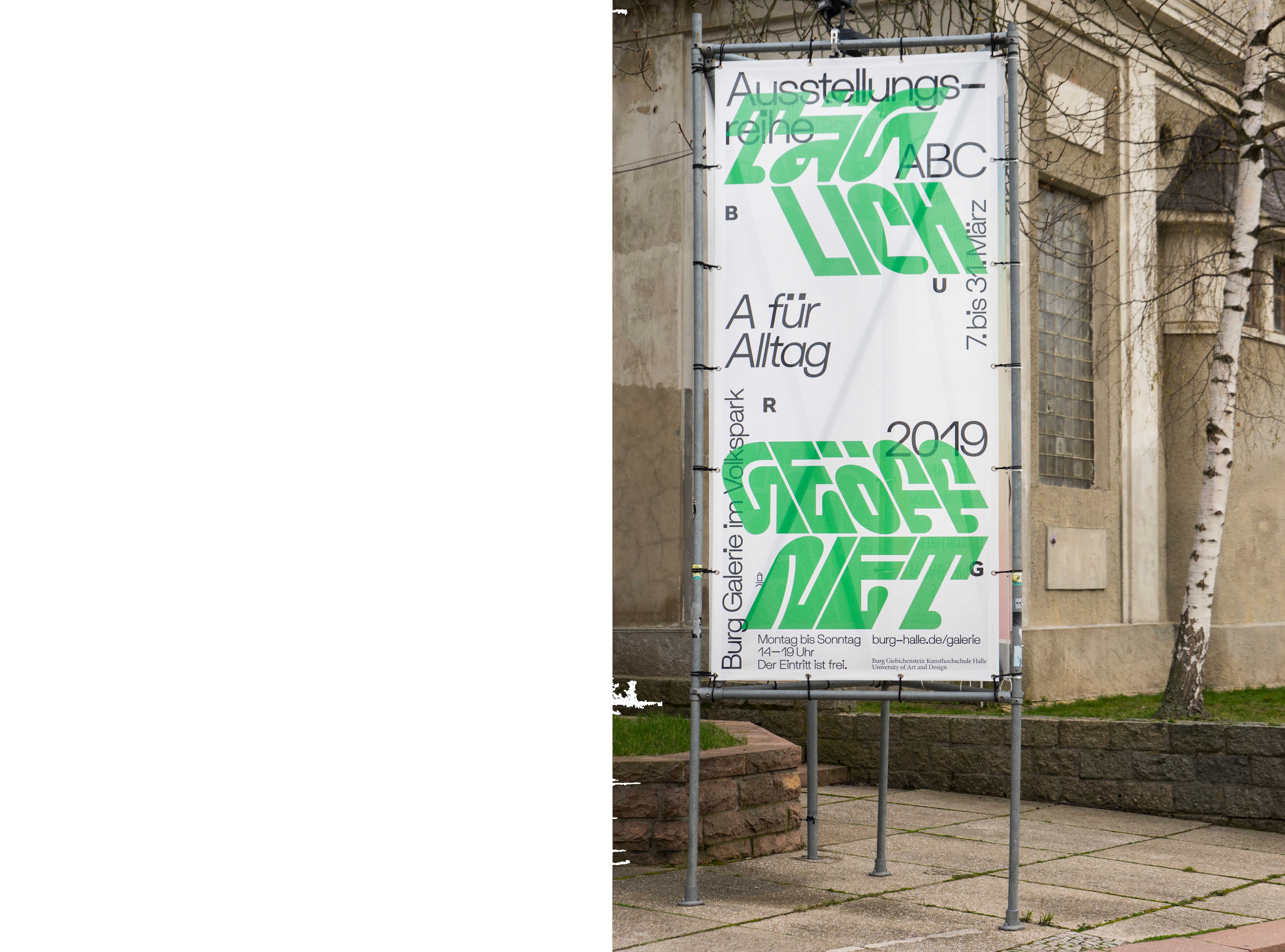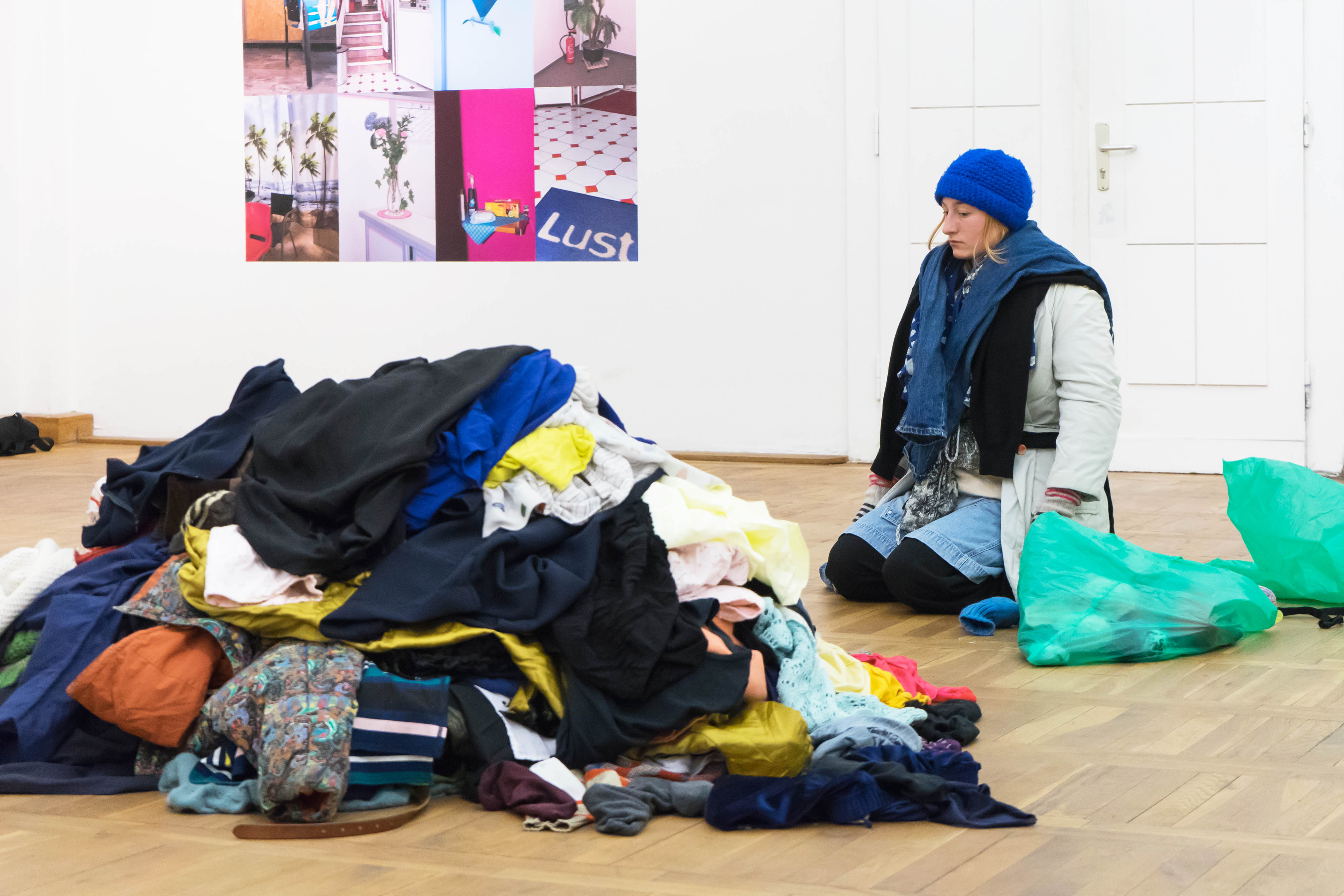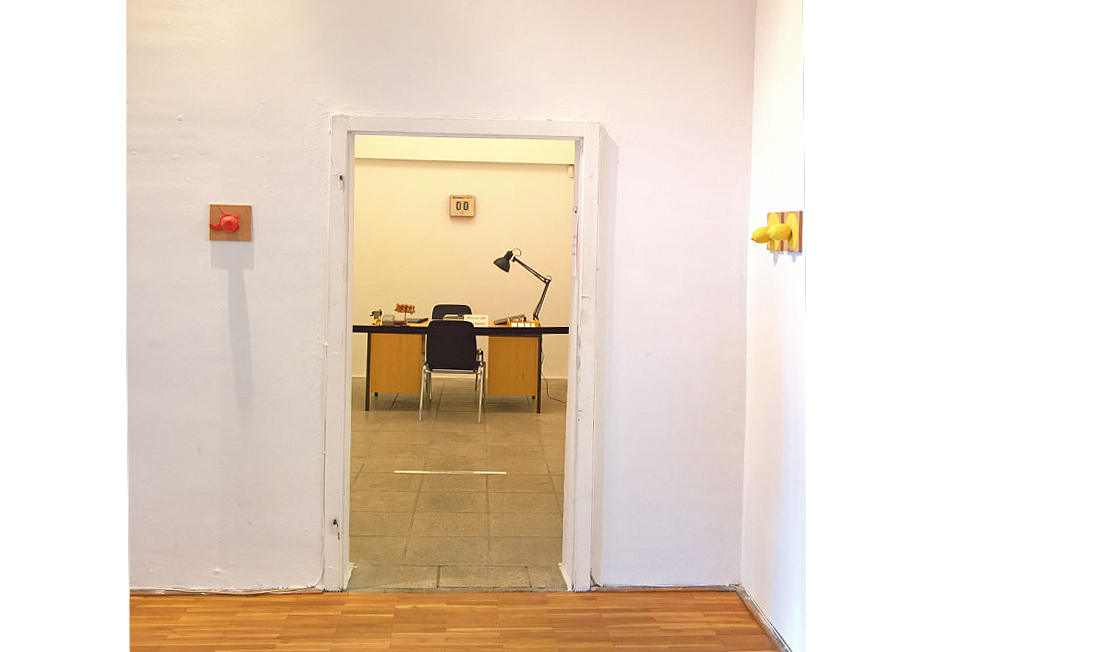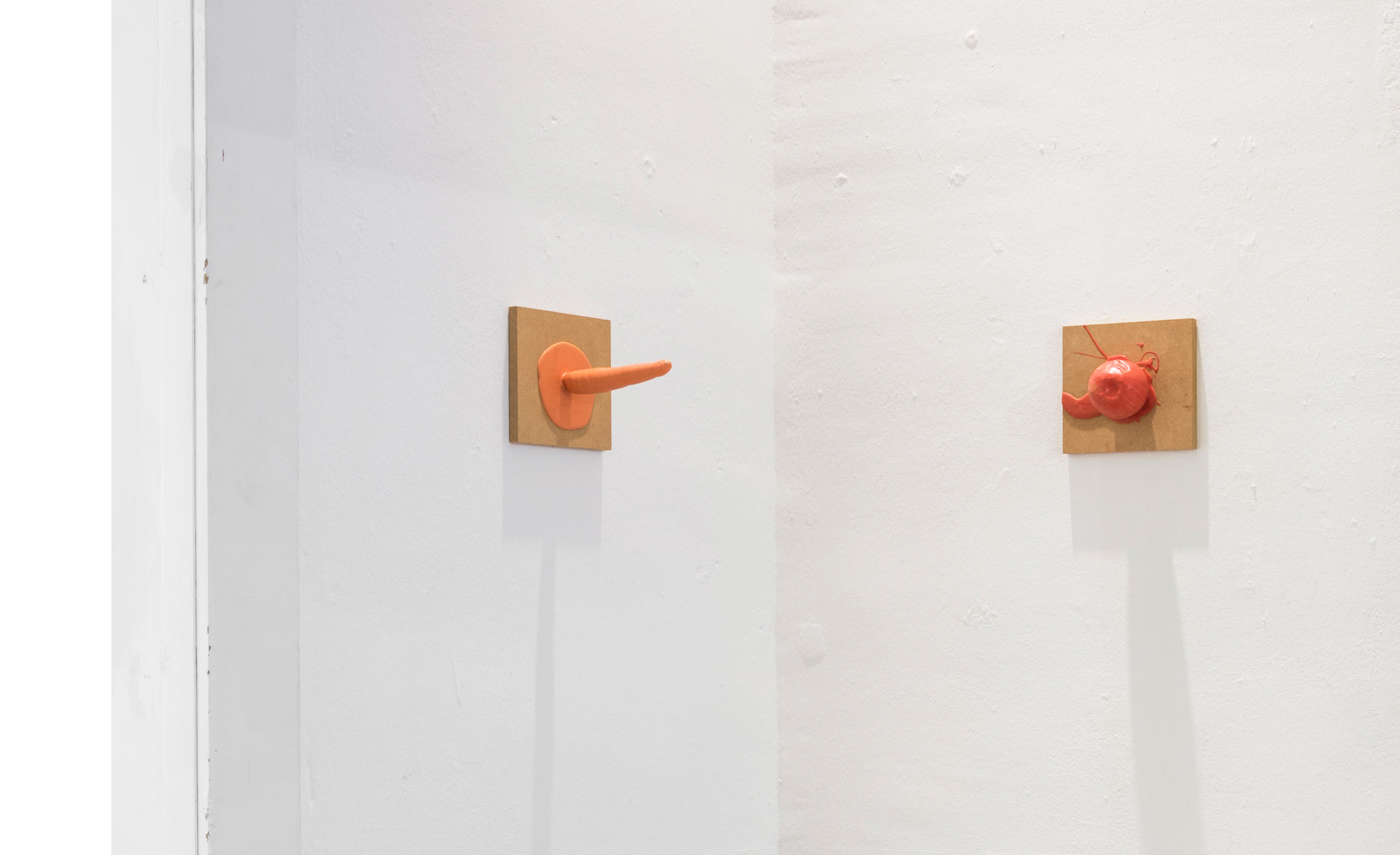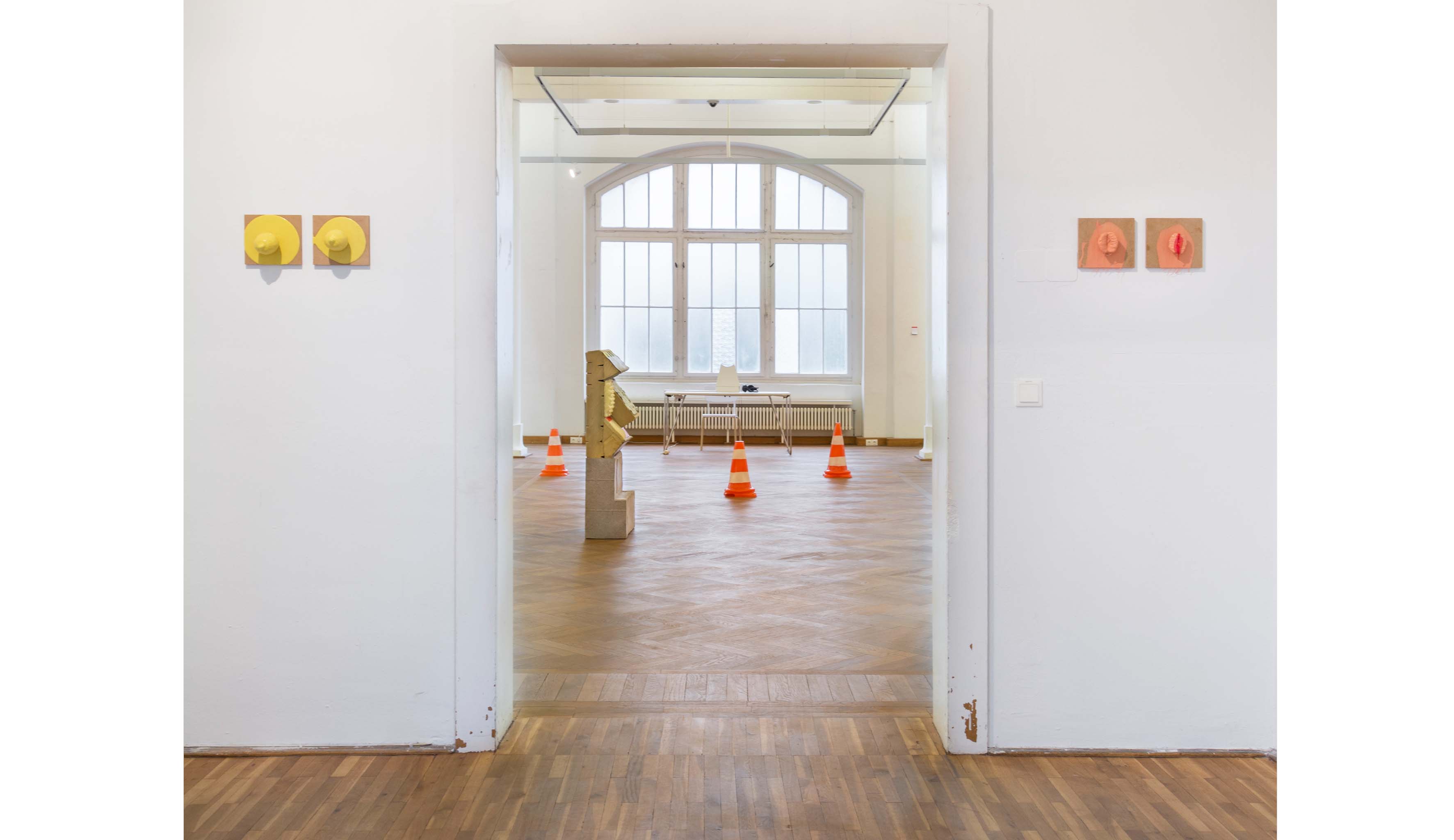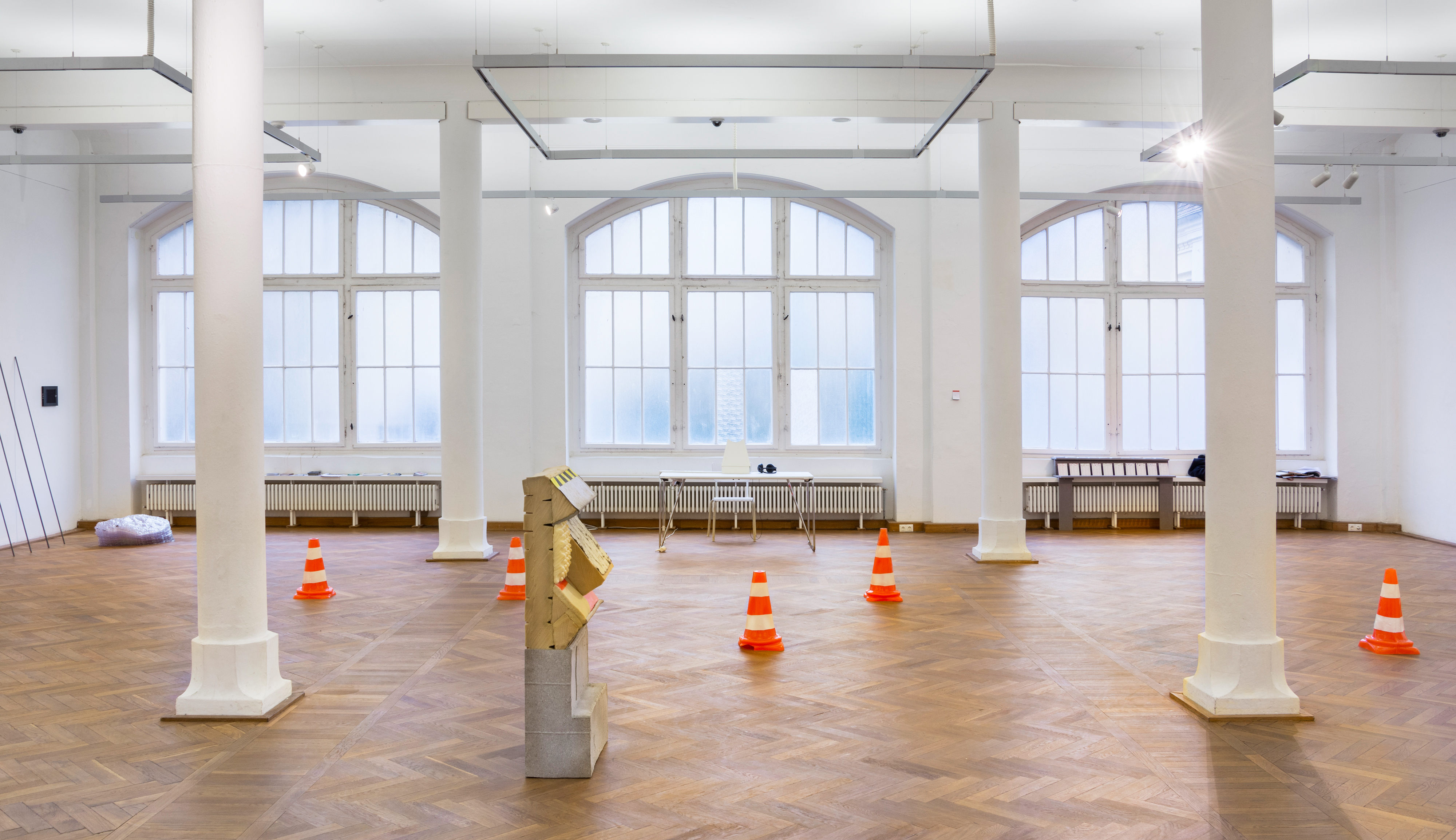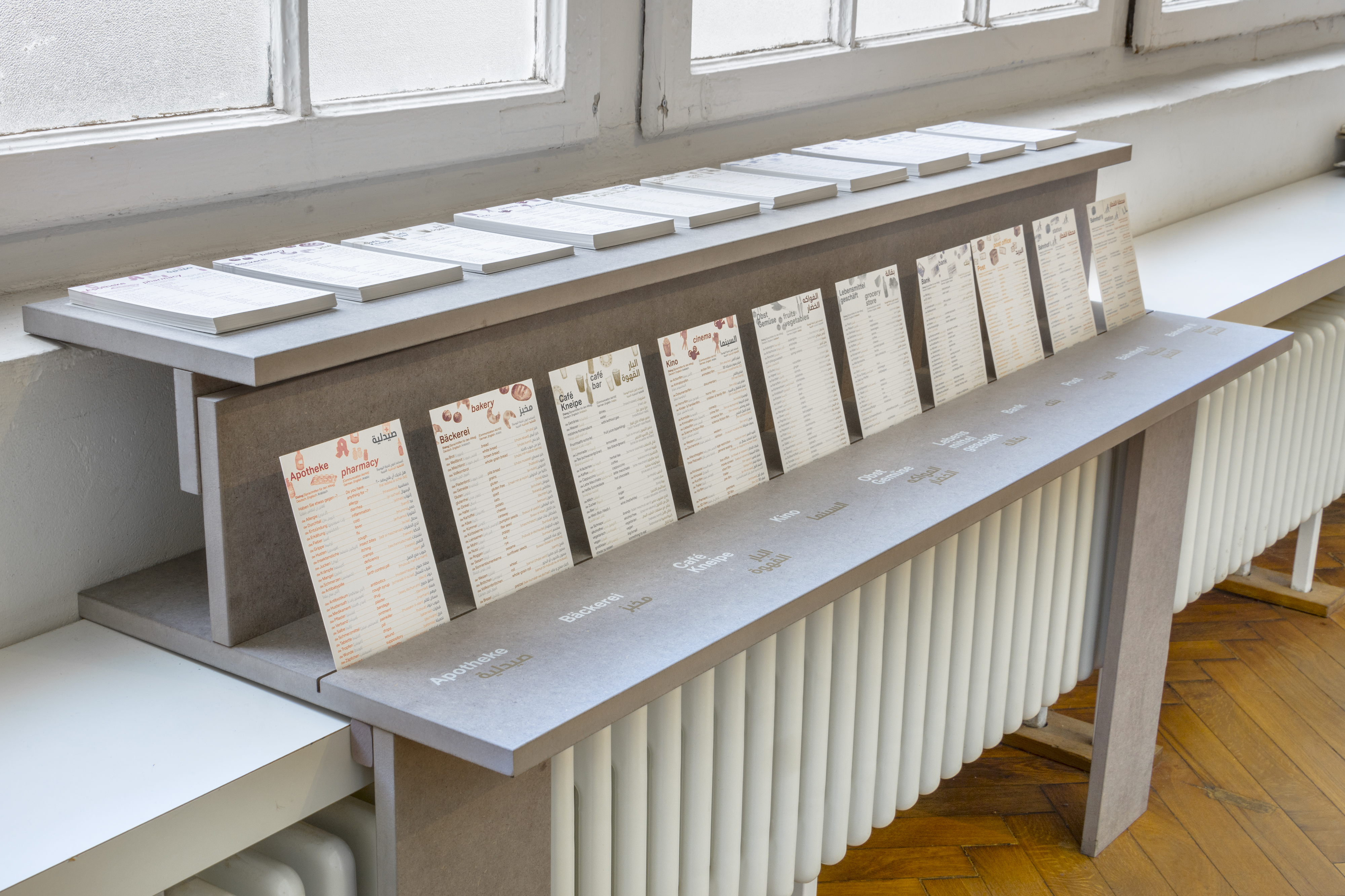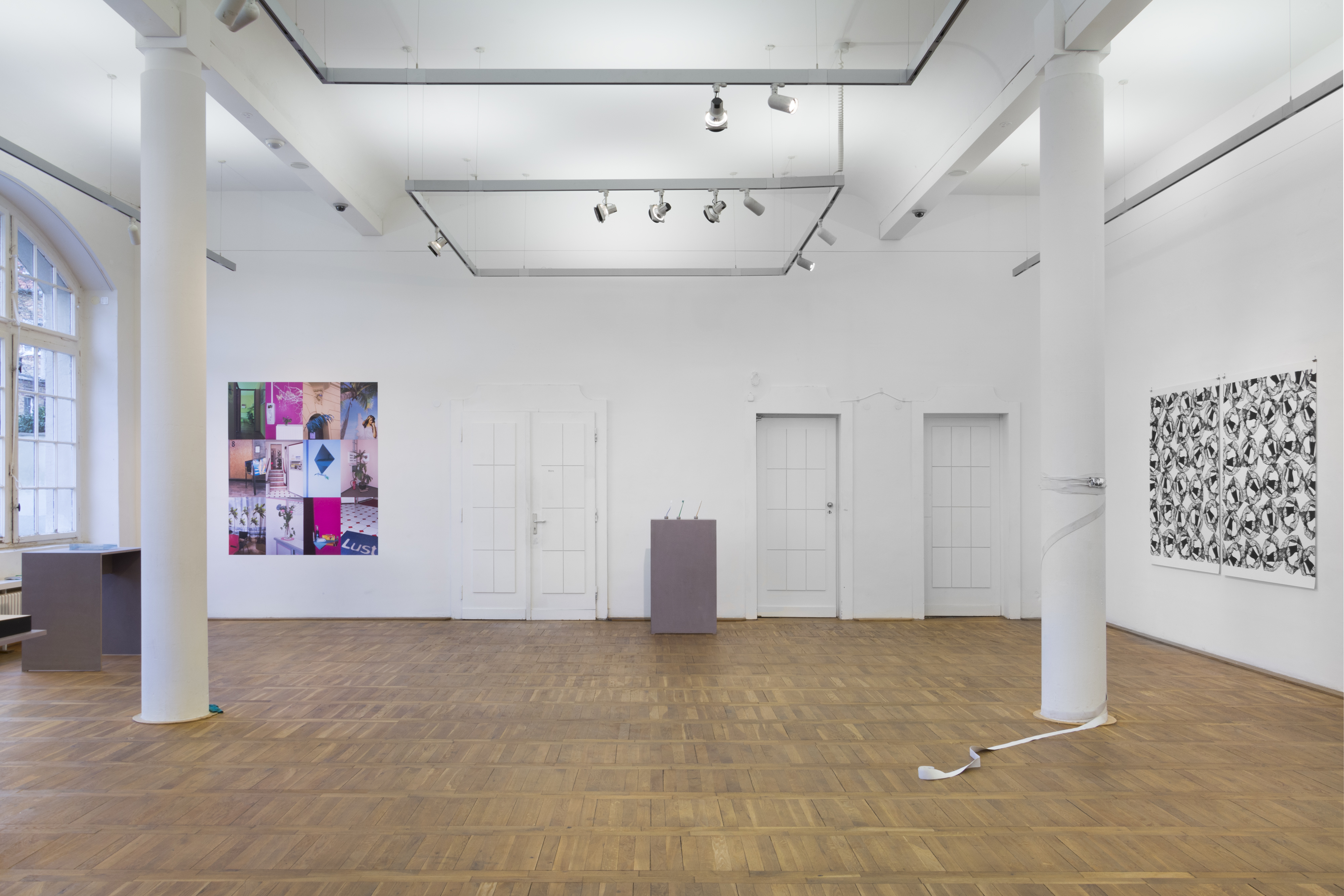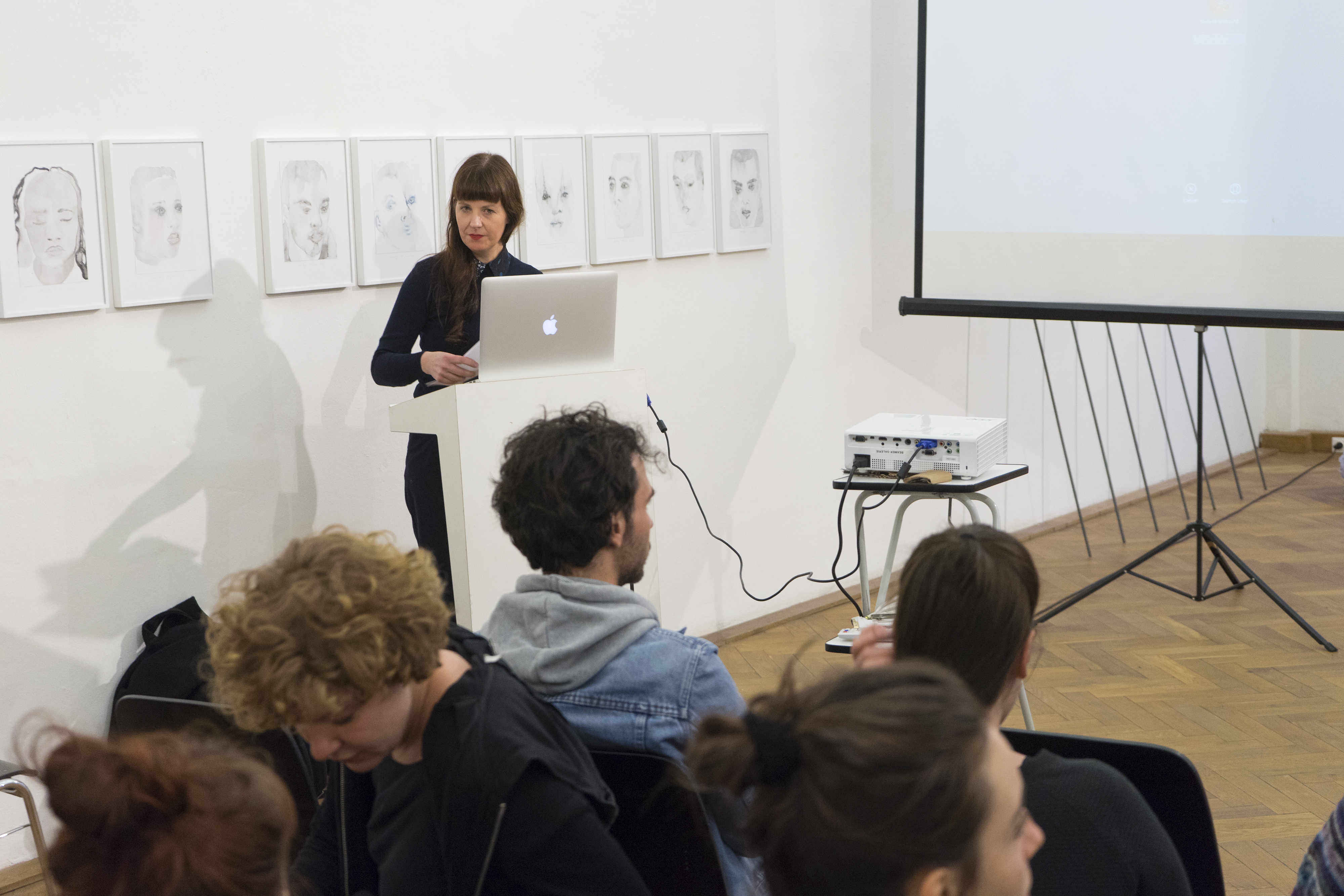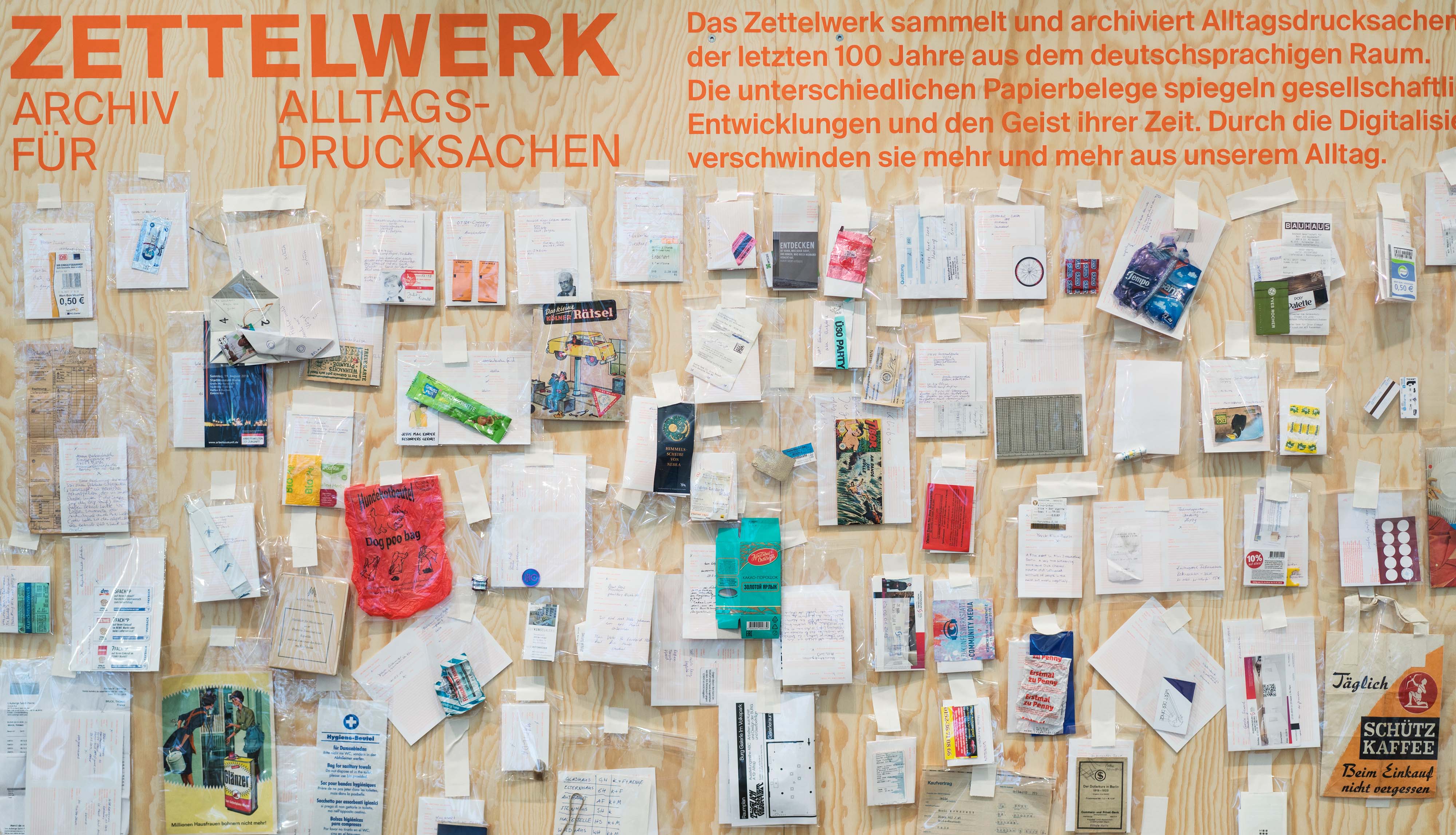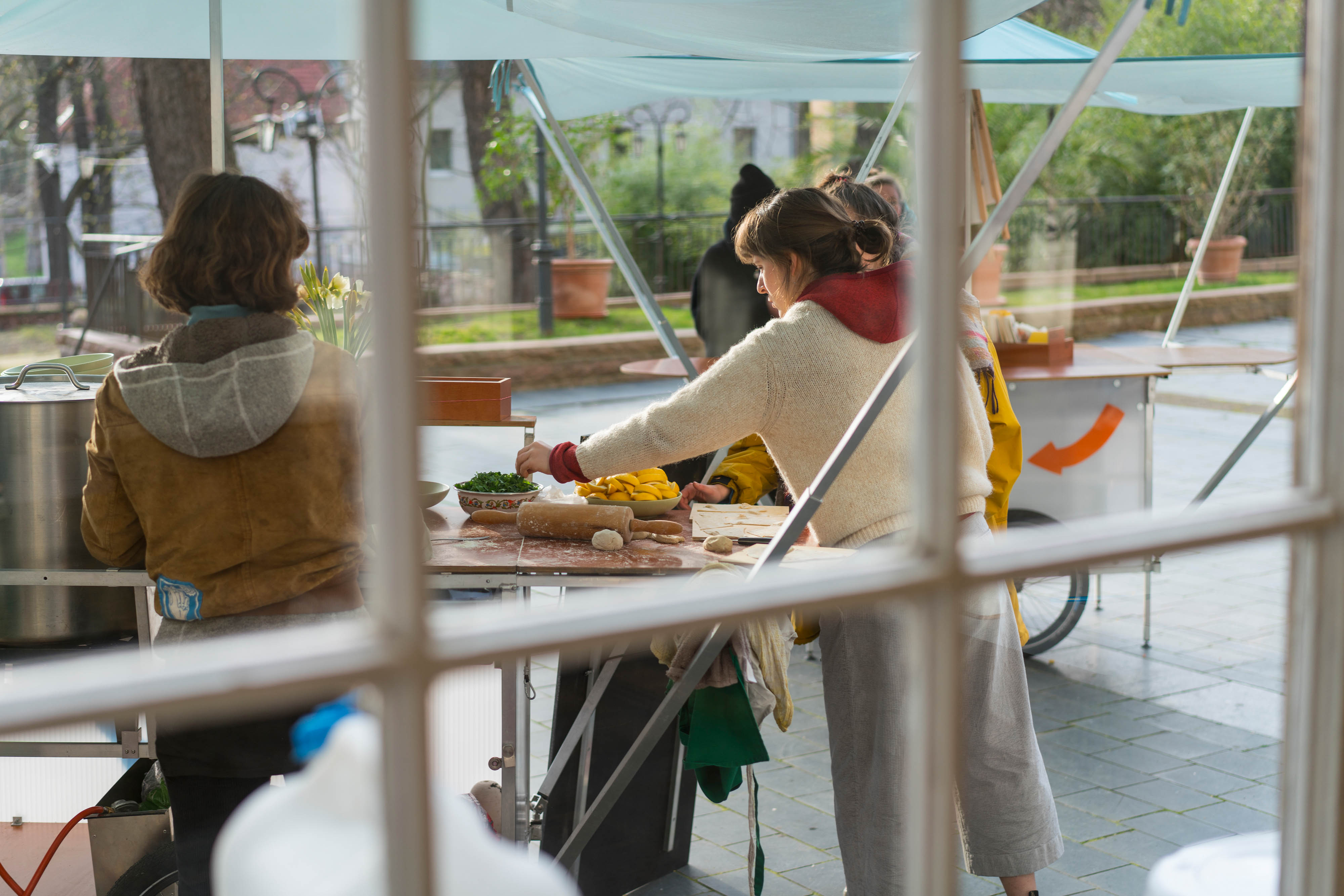 The Burg Galerie im Volkspark Halle is open every day, is täglich geöffnet; and with their new exhibition, opens the every day: presenting artistic and design reflections on daily routine(s), the Alltag, and in doing so allows for new perspectives on the what, wherewith and wherefore of our (perceived) daily realities…
The first in a series of exhibitions being staged throughout 2019 under the title, ABC, täglich geöffnet presents 26 projects by current and past Burg Giebichenstein Halle students, projects selected by a jury from an open call, and projects which, or at least the vast majority of which, explore understandings of our daily routine(s), our Alltag, by taking them out of their accepted contexts, abstracting them to varying degrees and thereby enabling a much more differentiated, distant, and thus more focussed, concentrated, understanding of that which one unthinkingly does and sees on a daily basis. Presenting a broad mix of genres, approaches and positions, täglich geöffnet on the one hand nicely underscores the variety of ways in which the daily is, and can be, understood, that despite the fact we all undertake similar tasks on a daily basis, we all have our own understanding of our daily routines, our own daily realities, and on the other makes patently clear that despite this variety all our daily lives share one fundamental element: banality.
'FLOW - BILD|RAUM|OBJEKT|GLAS' -  Galerie Volkspark Halle
Halle/Germany/December 2018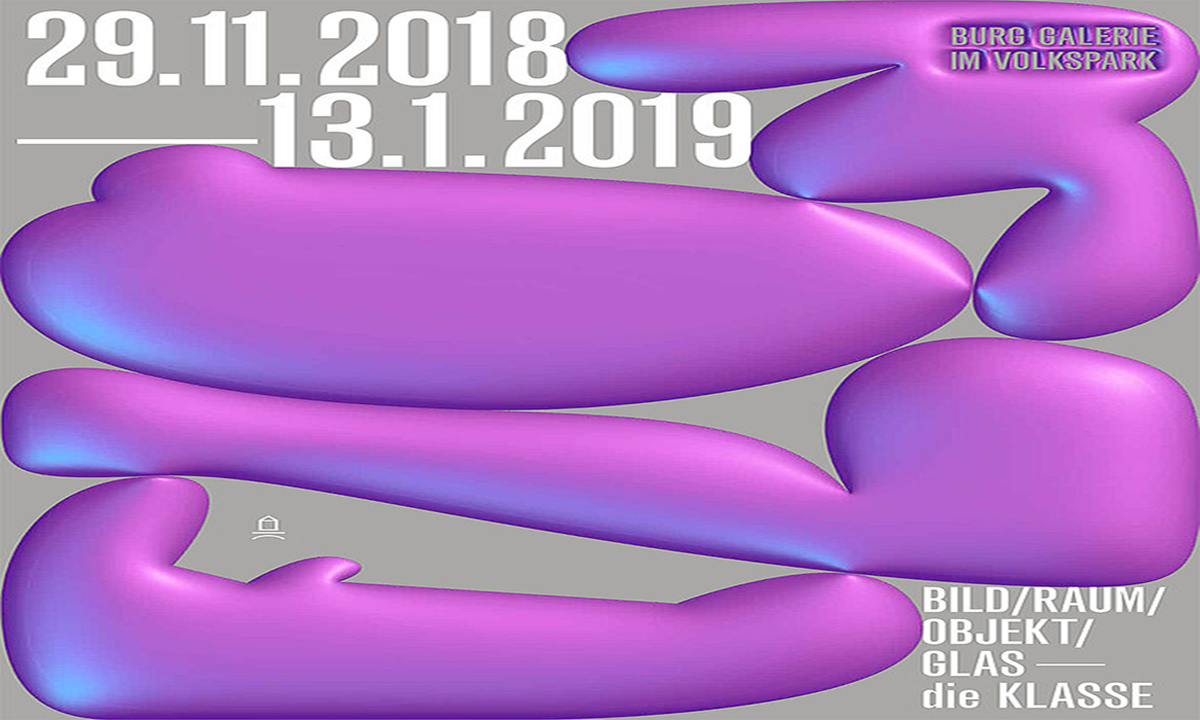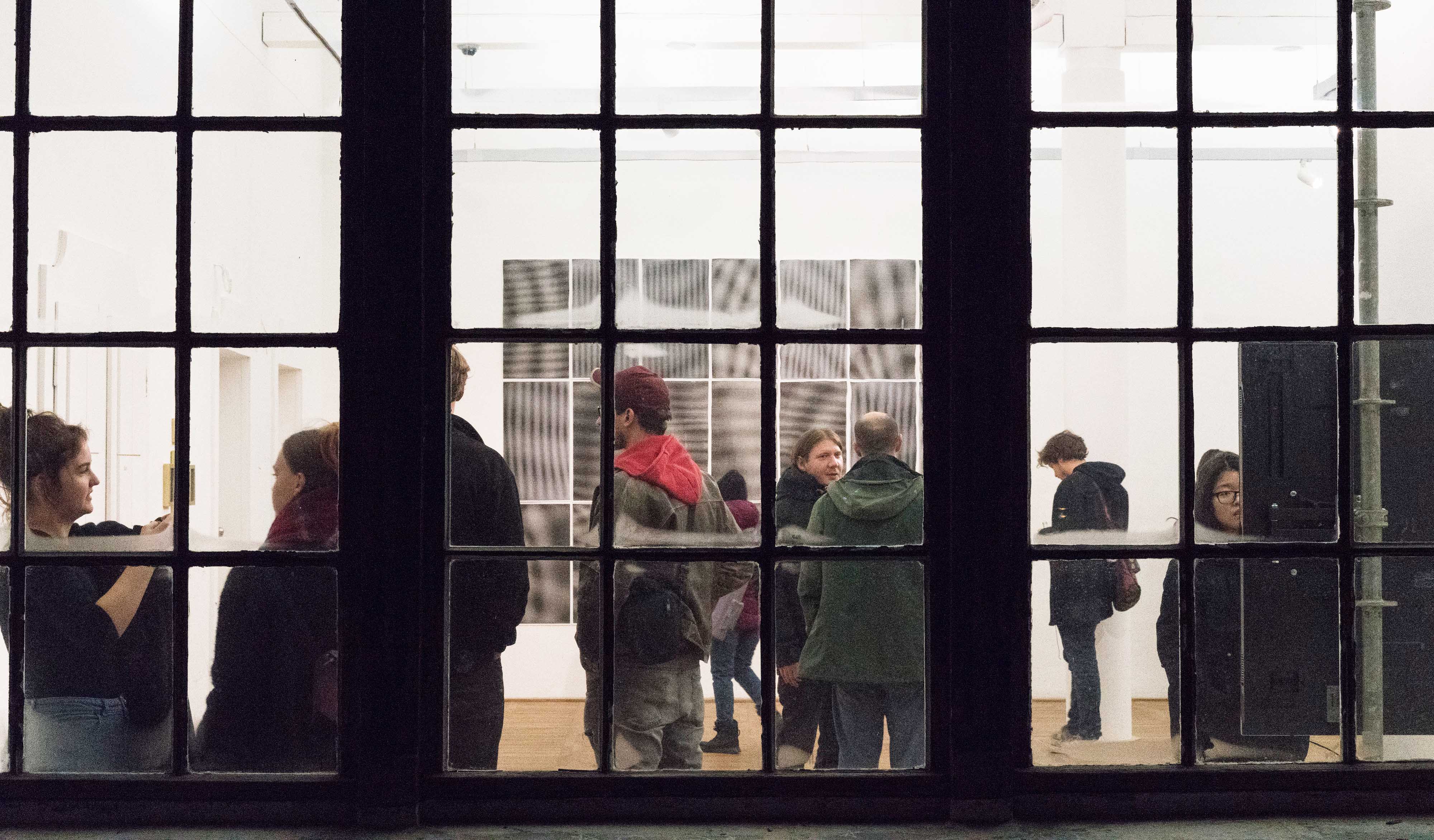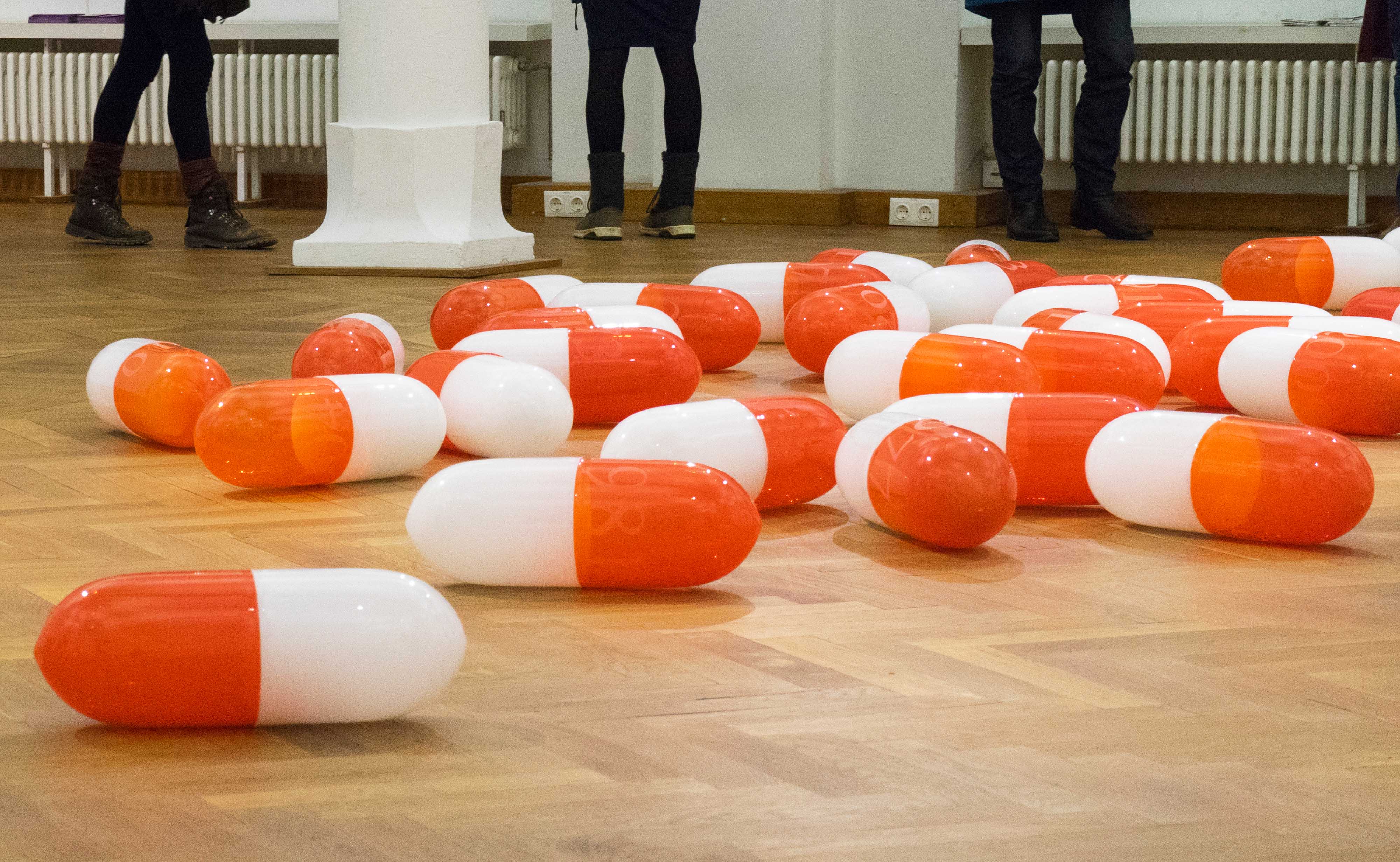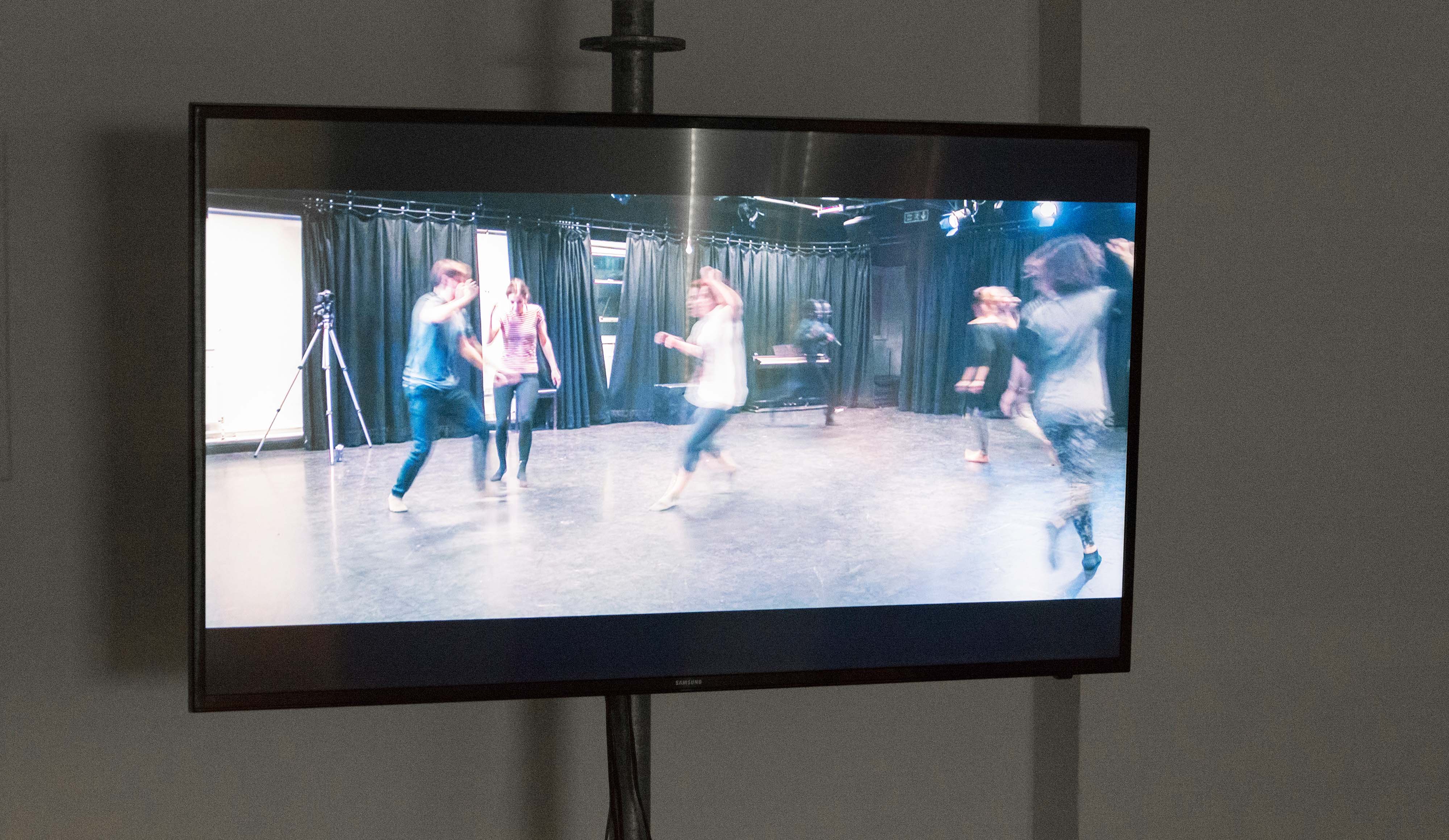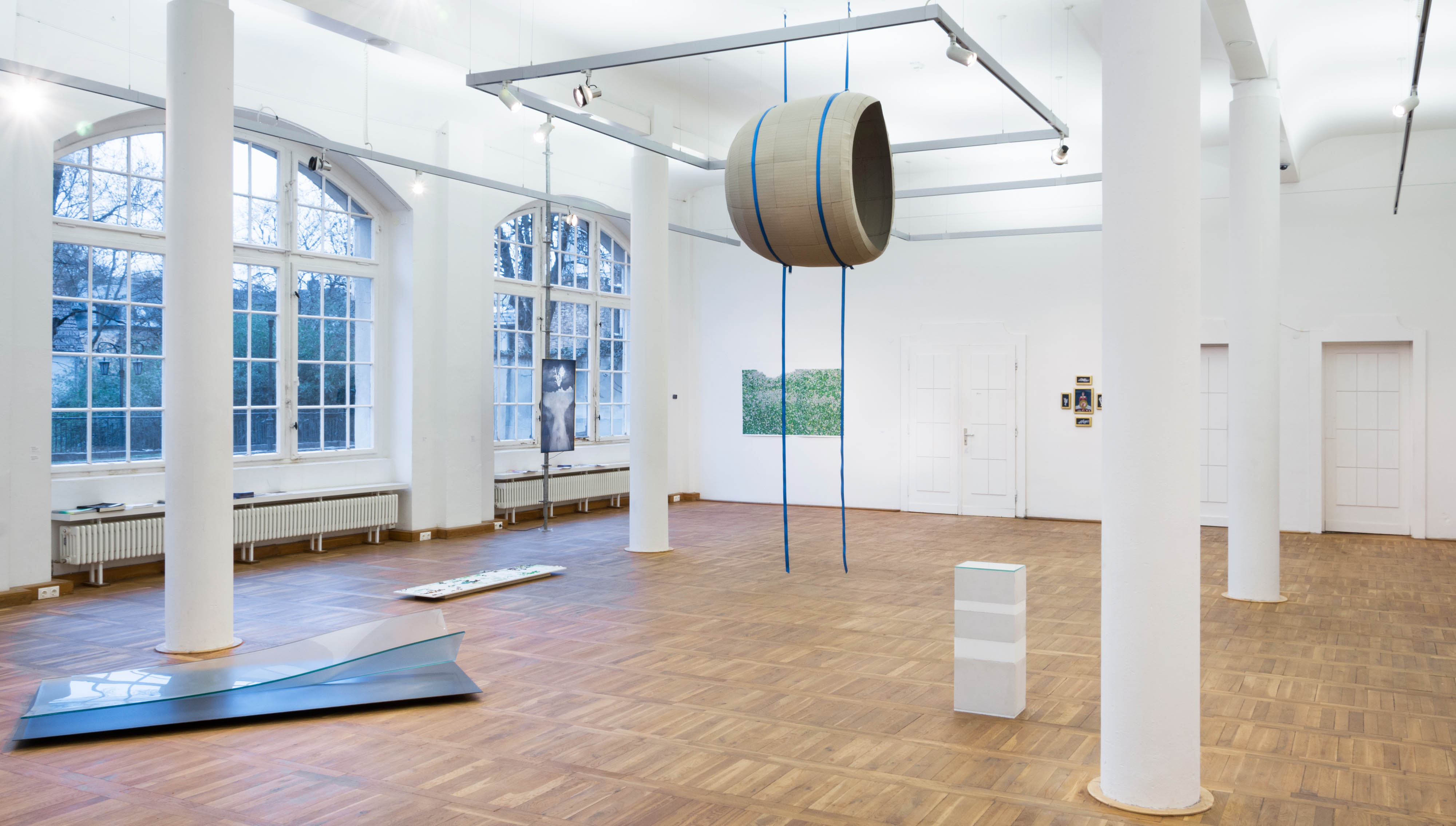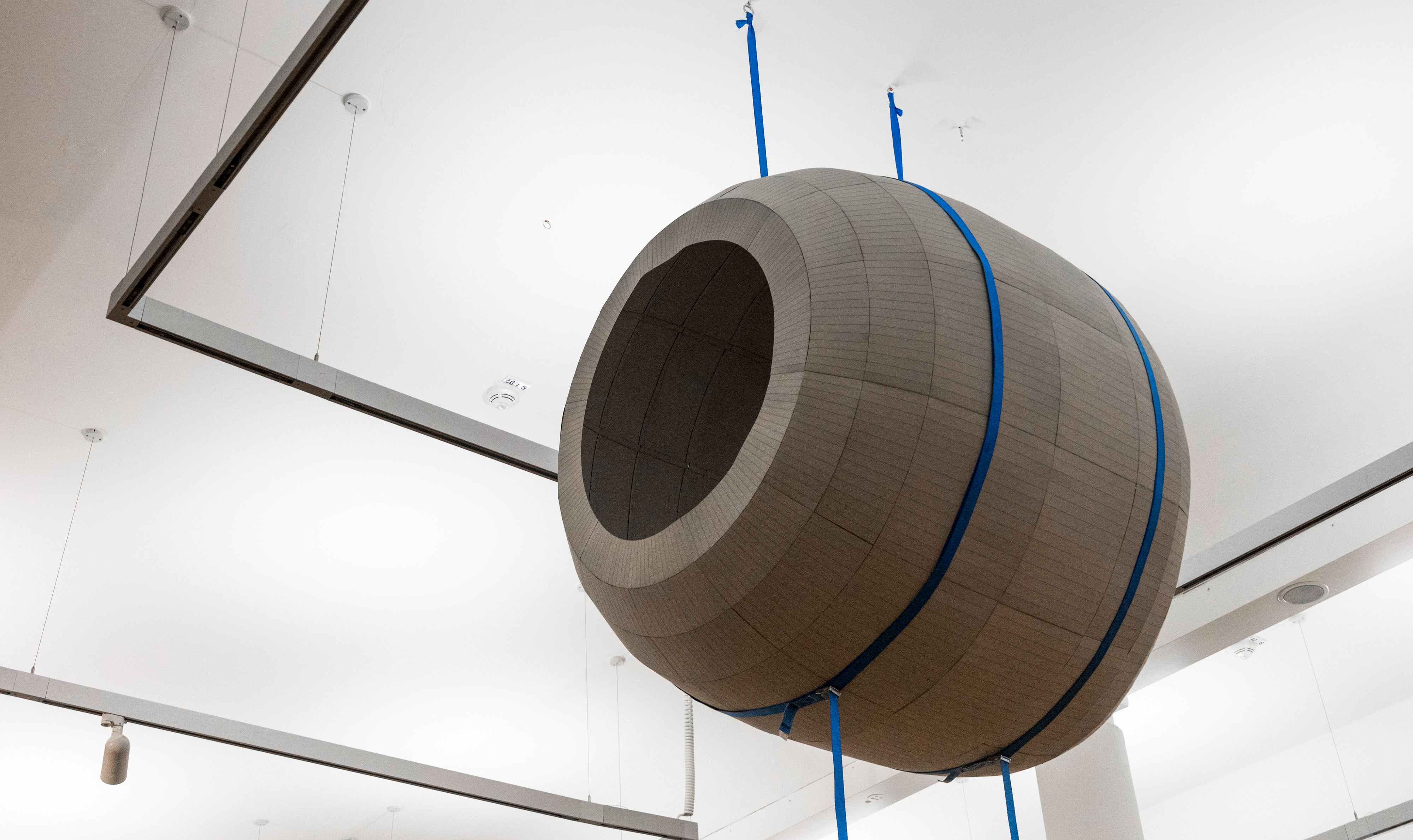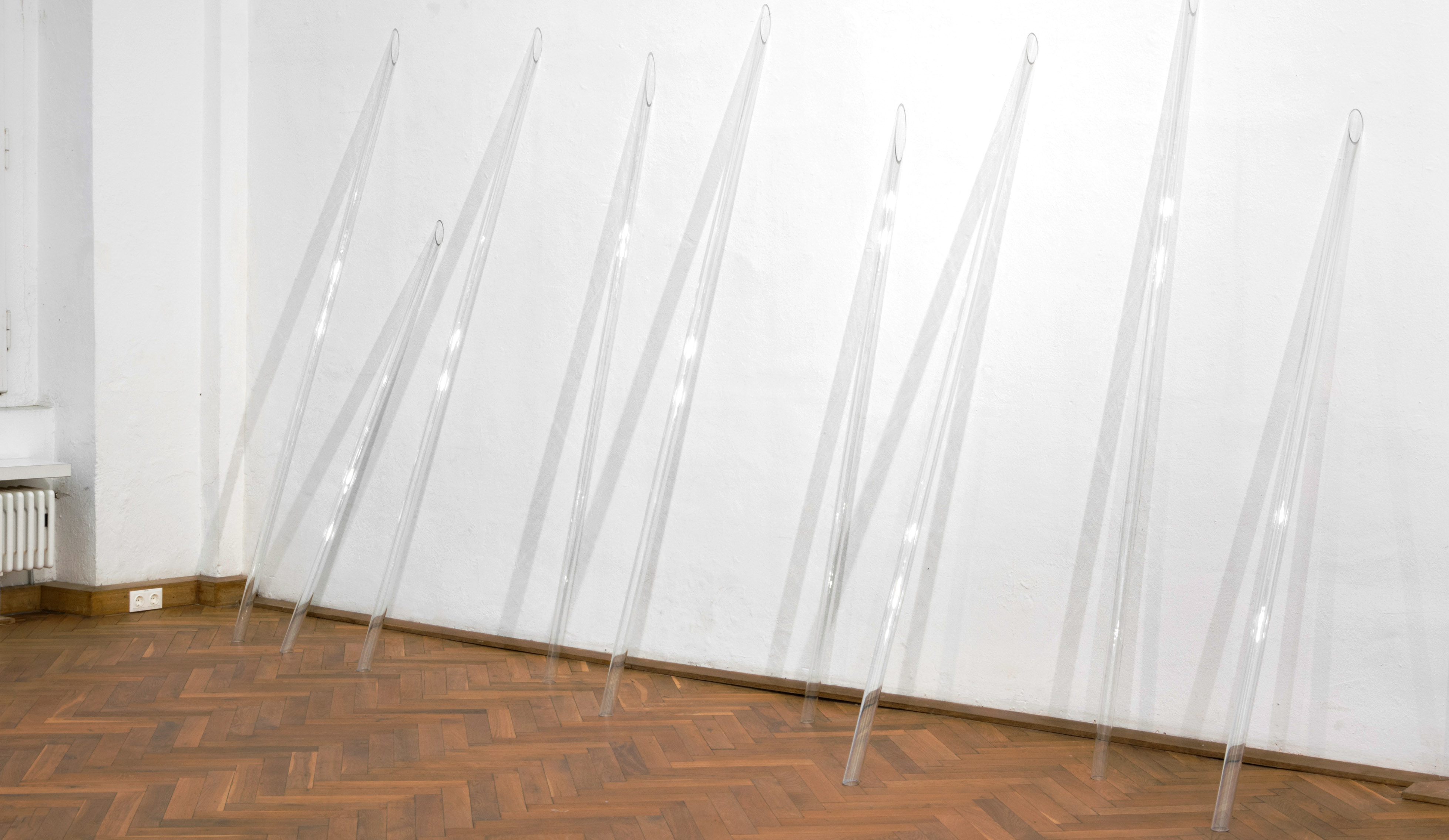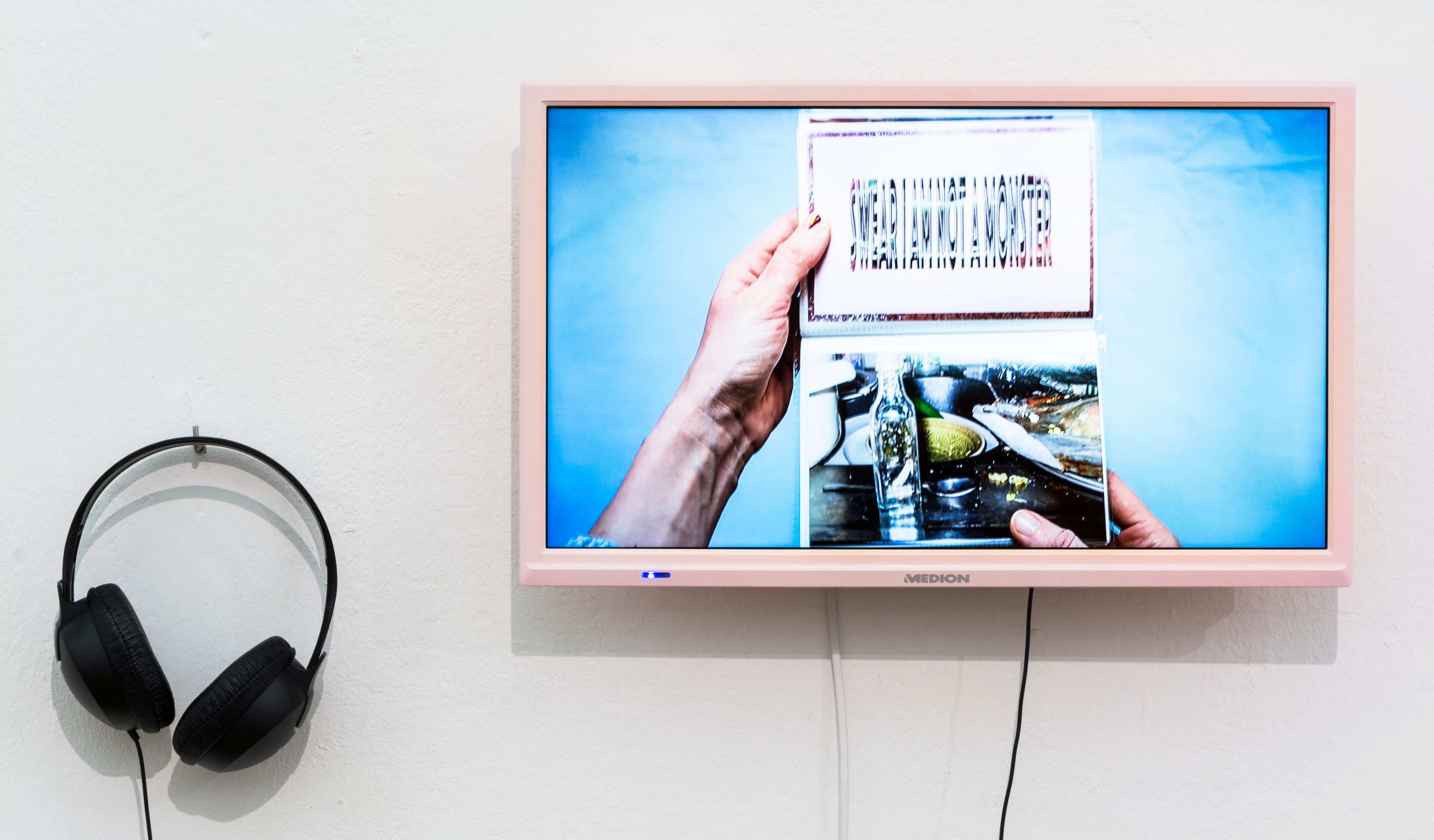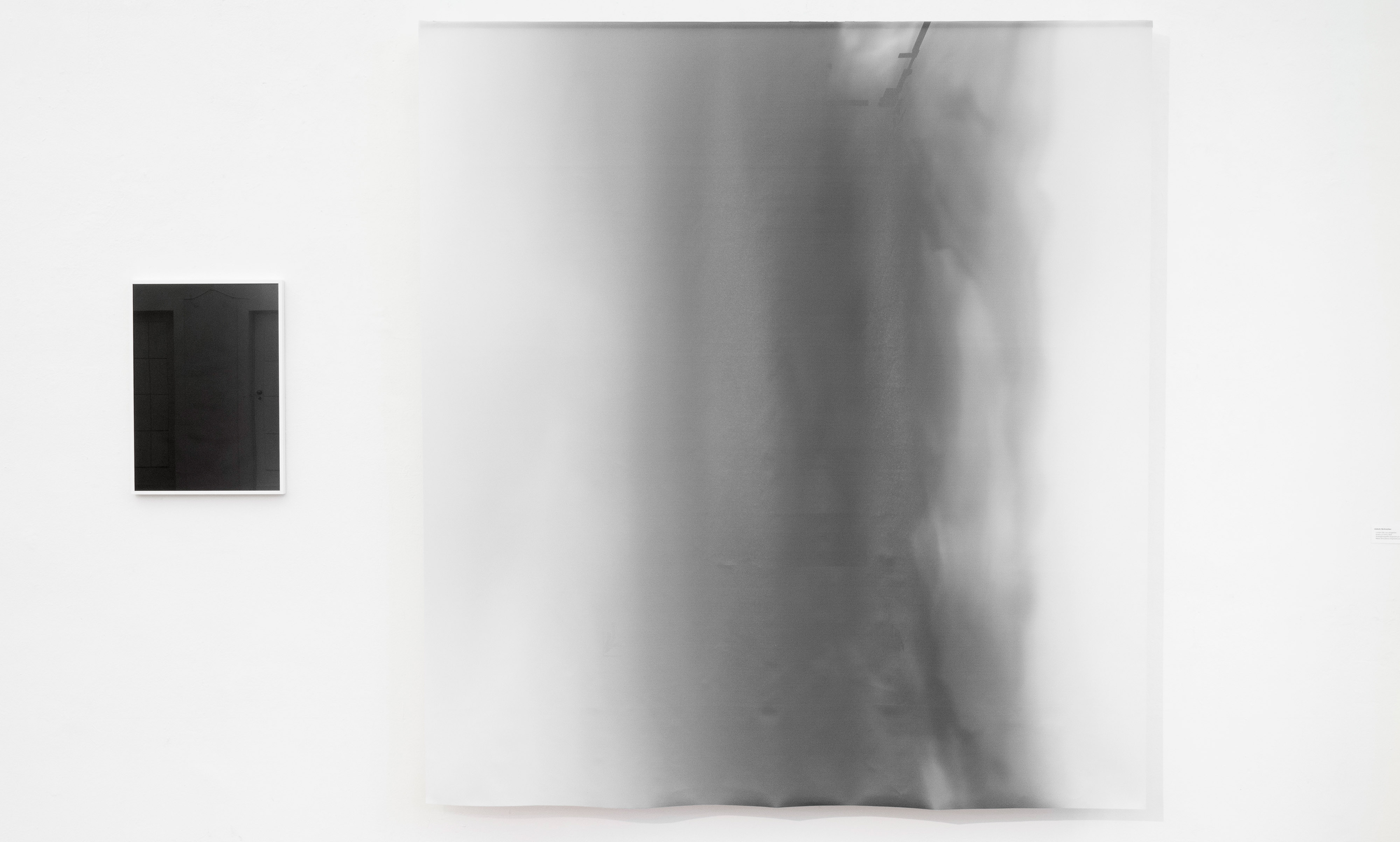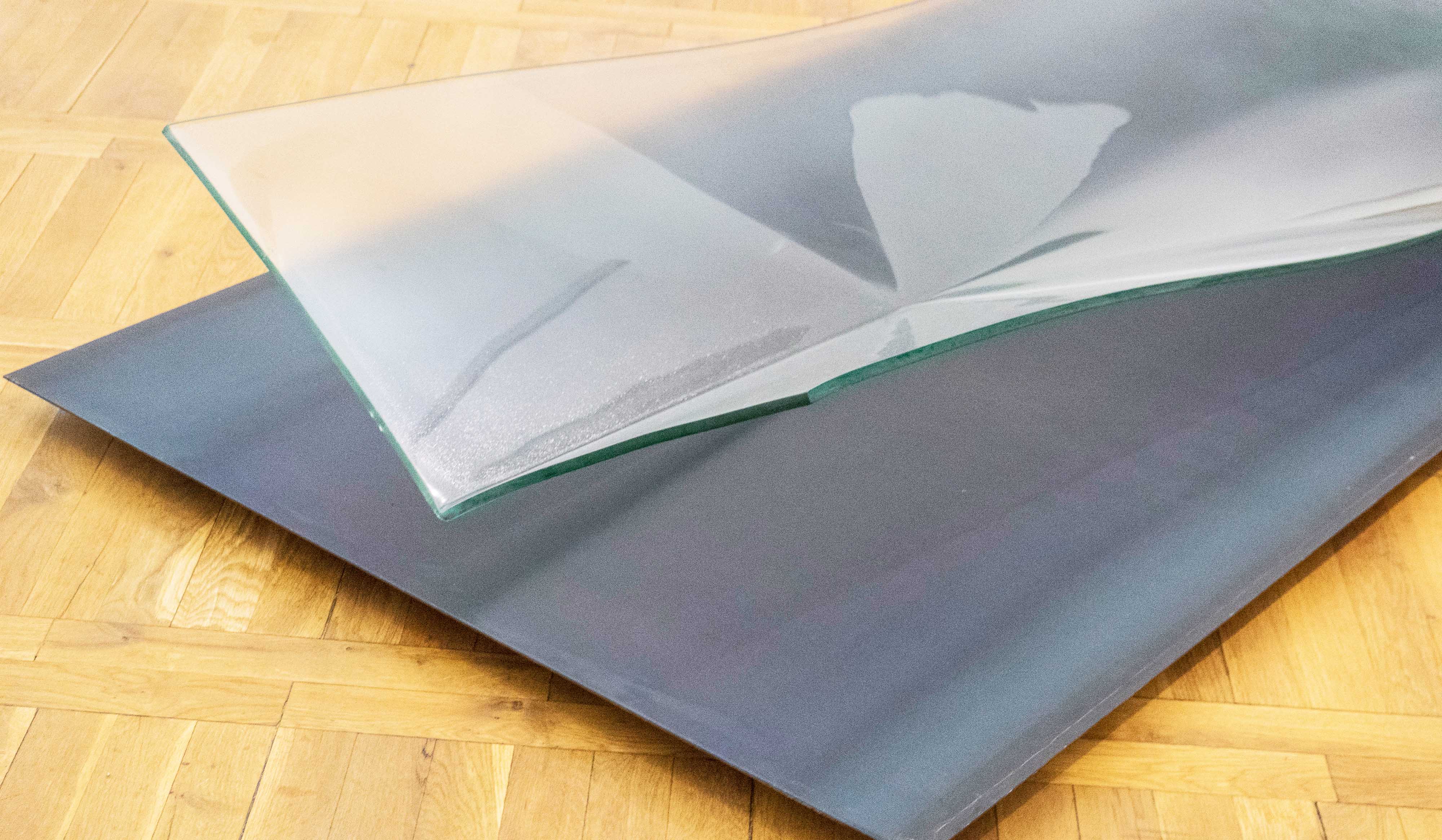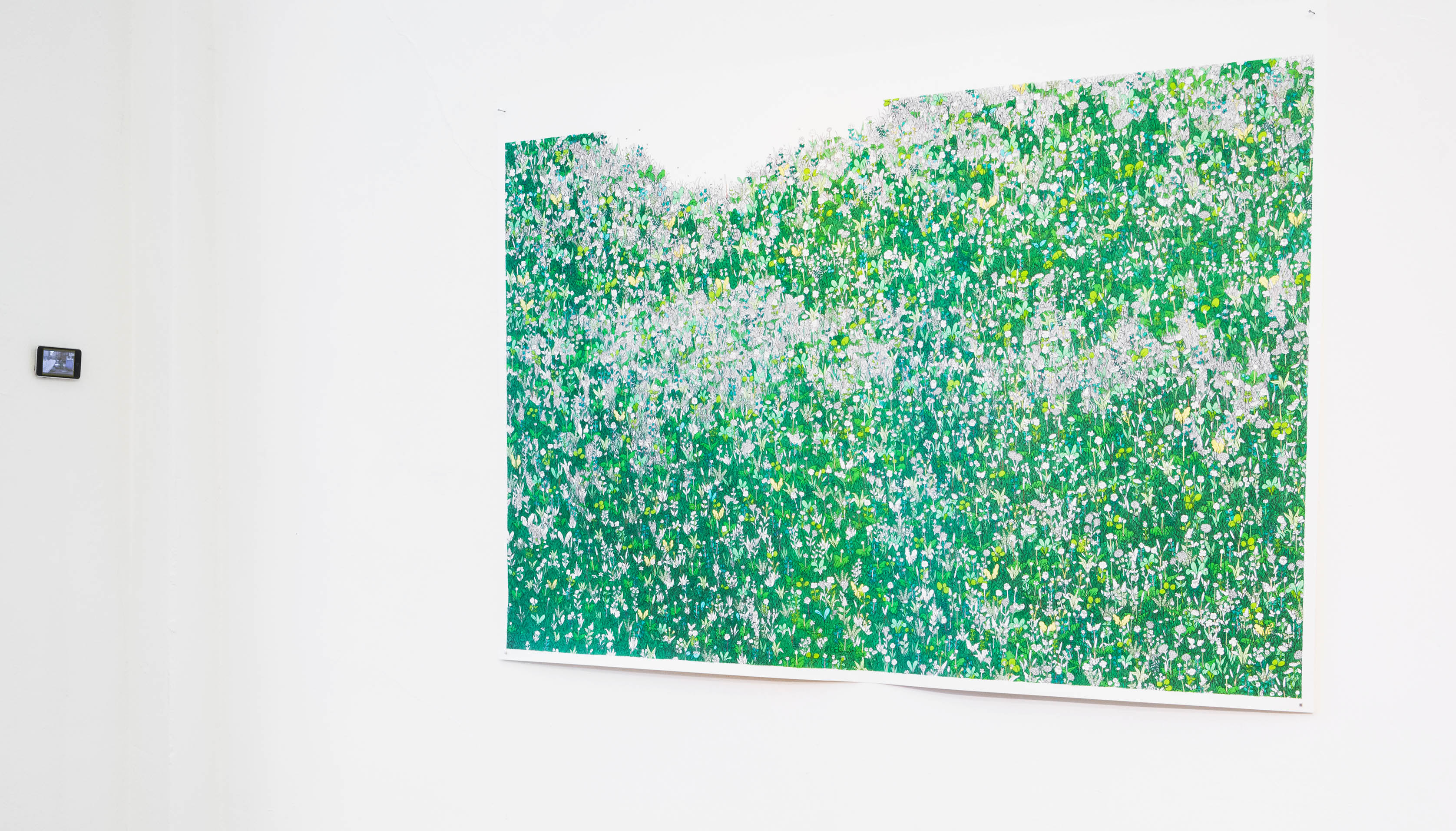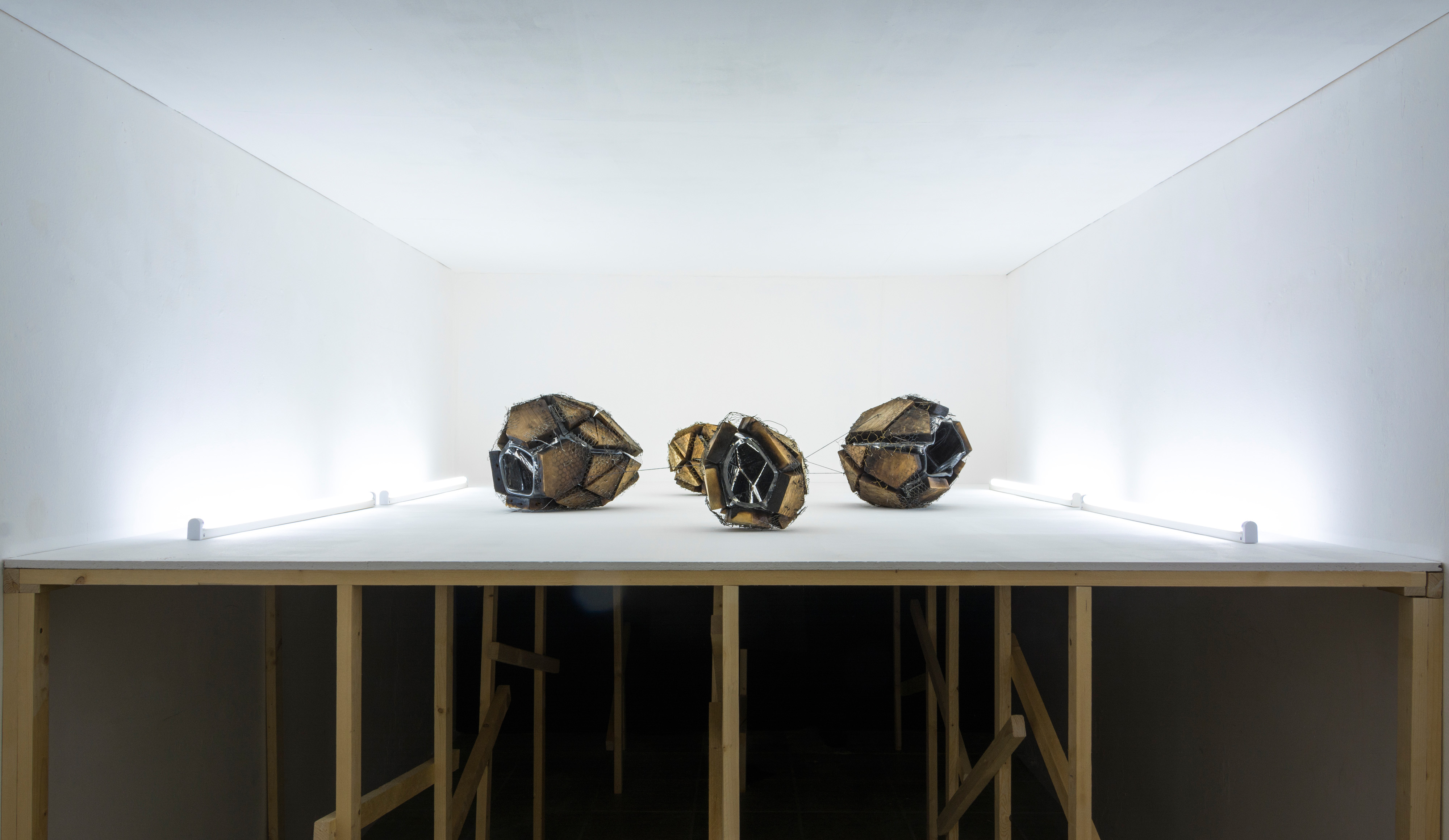 Flow, 
Exhibition of the class of Prof. Christine Triebsch (2018)
'... die Klasse Bild | Raum | Objekt | Glas von Prof. Christine Triebsch ist medial breit gefächert aufgestellt. Entscheidend sind der inhaltlich thematische und diskursive Zugriff, die Welt- und Selbstwahrnehmung als Haltung und ihre notwendige und zwangsläufige bildnerische Formung. Die Ausstellung in der Burg Galerie Volkspark ist der Klasse ein willkommener Anlass, die unmittelbare künstlerische Arbeit auszudehnen und die Möglichkeiten solcher Arbeitsprozesse auszuloten. Dieser Diskurs - das Miteinander-Sprechen in Bildern - könnte also das metaphorische Epizentrum der Ausstellung kreieren ...'
'SQUEEZE'  -  School of Fine Art - FAHAC Leeds
Leeds/United Kingdom/June 2018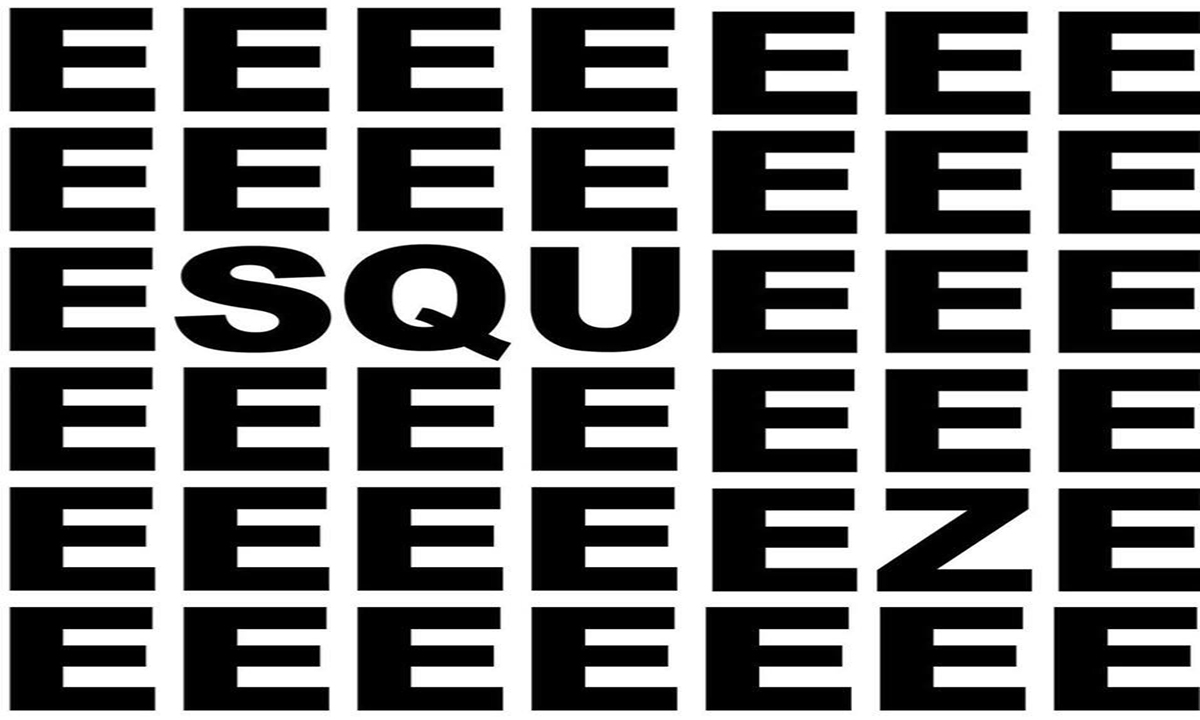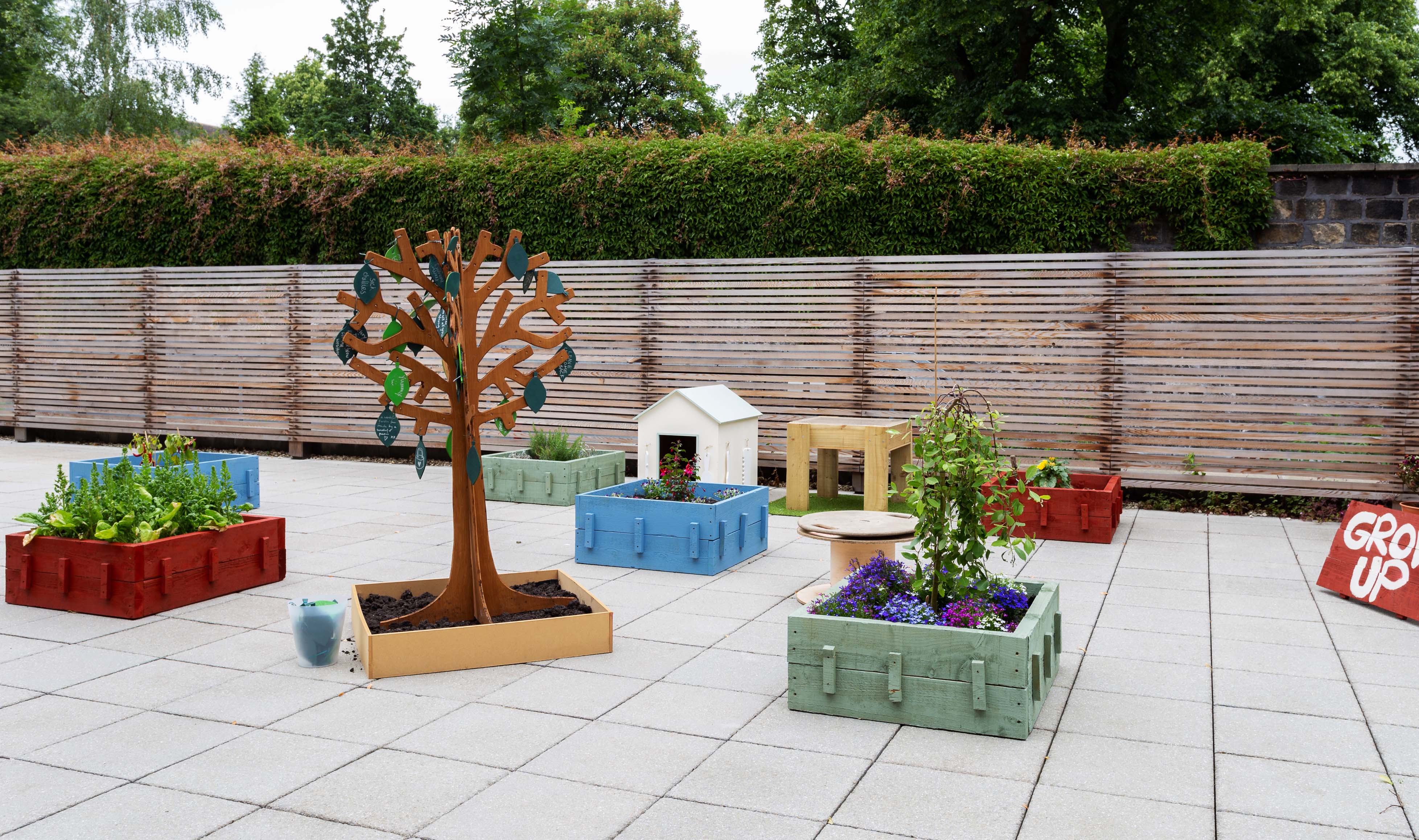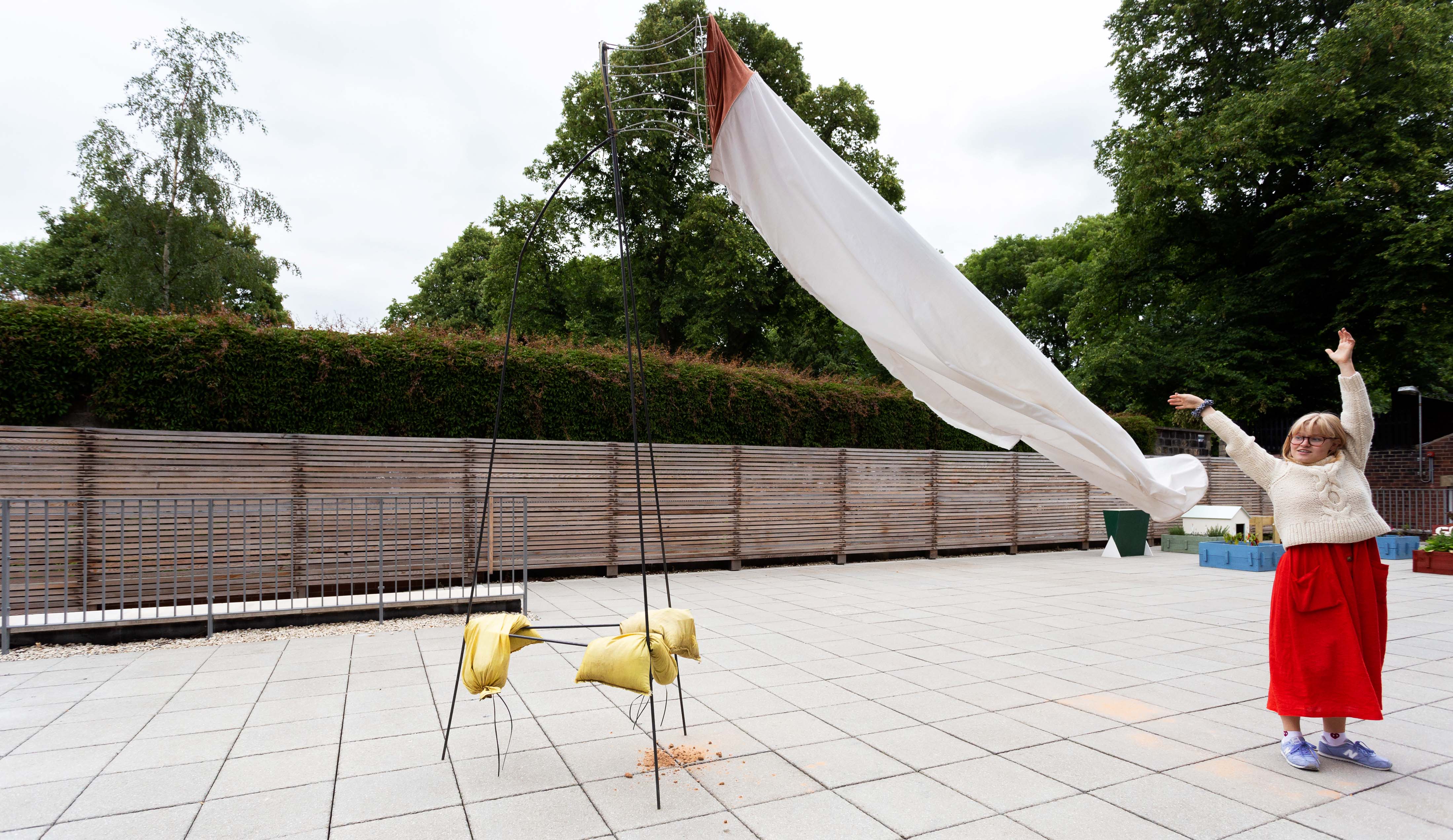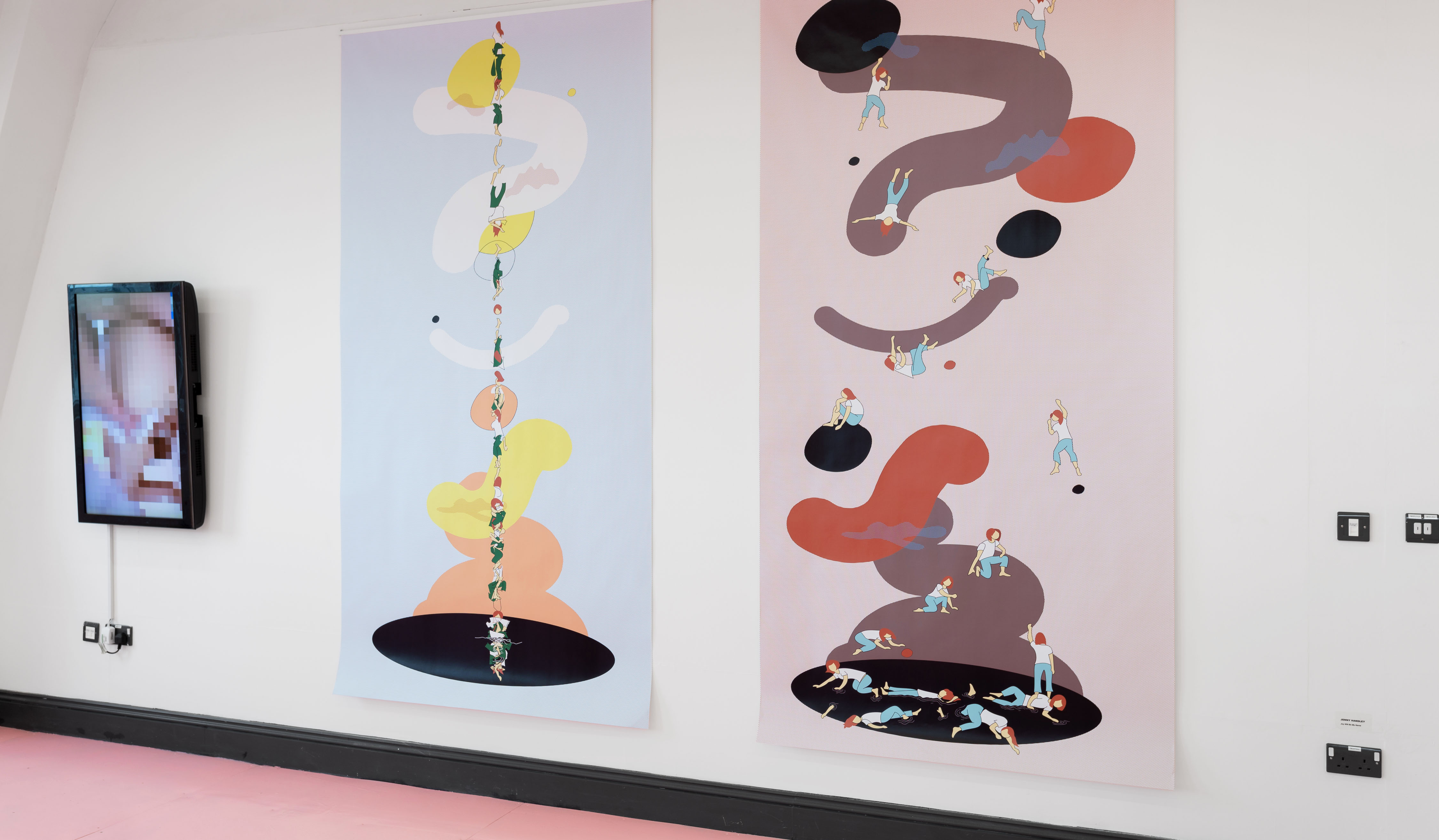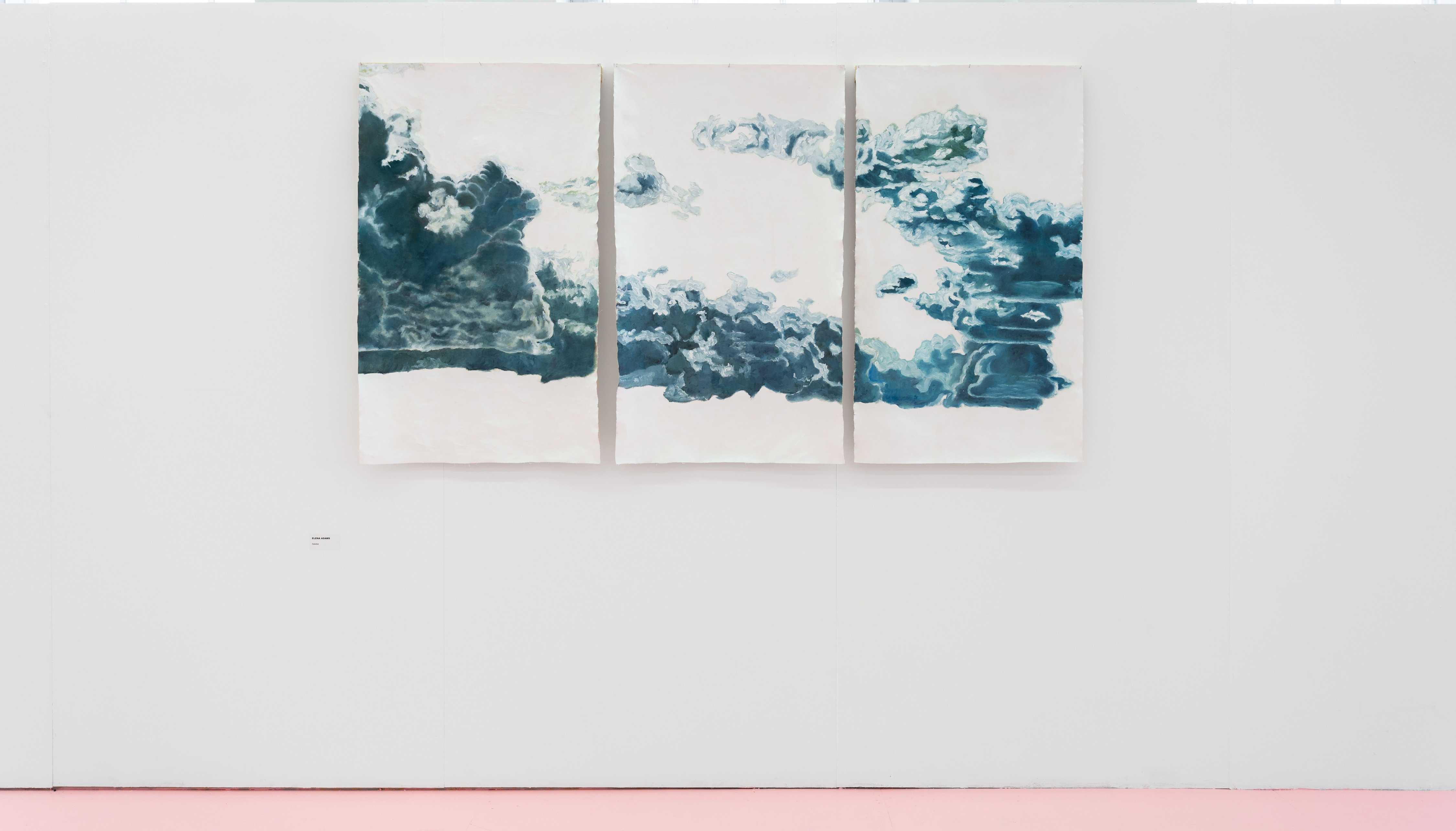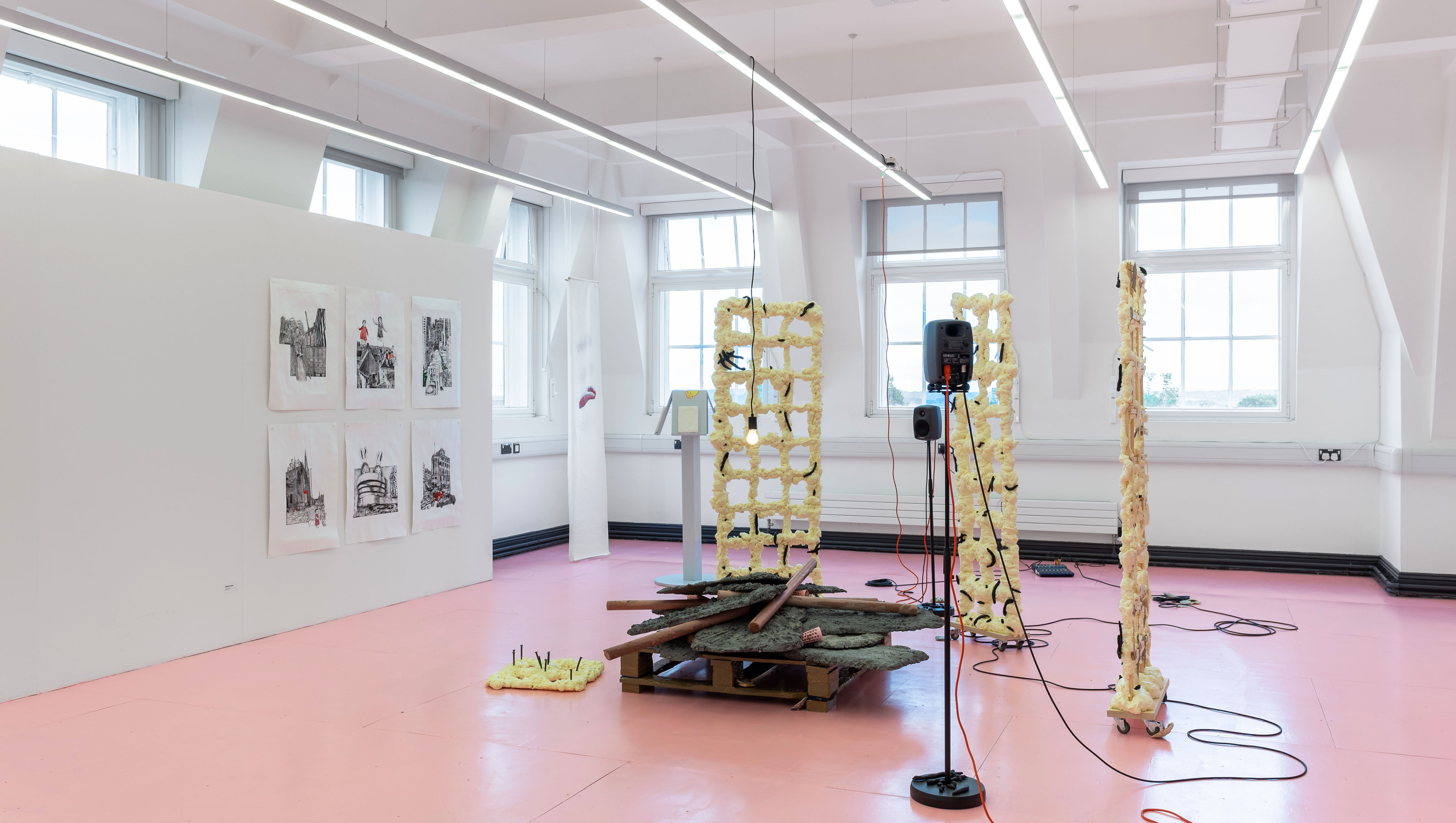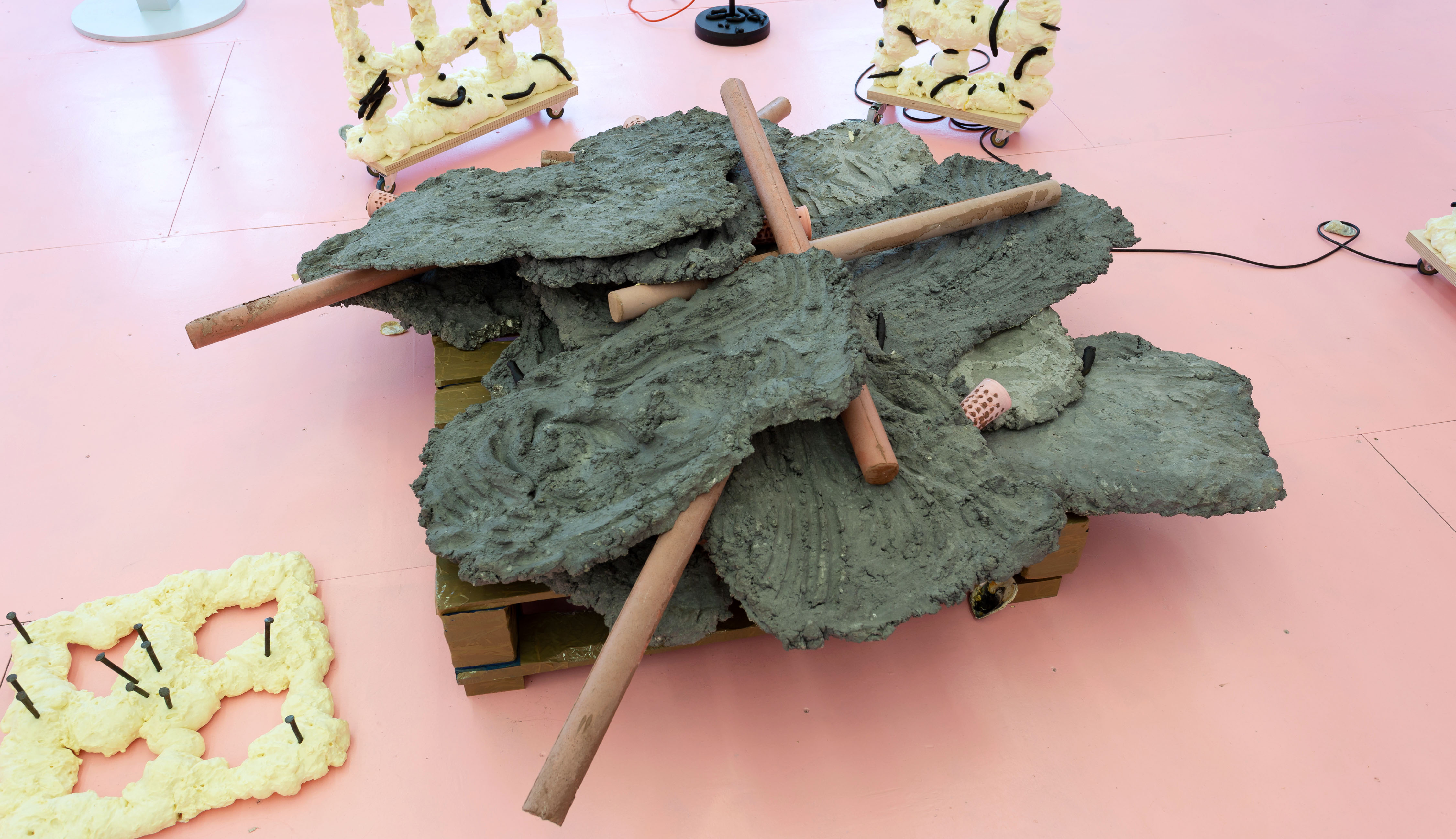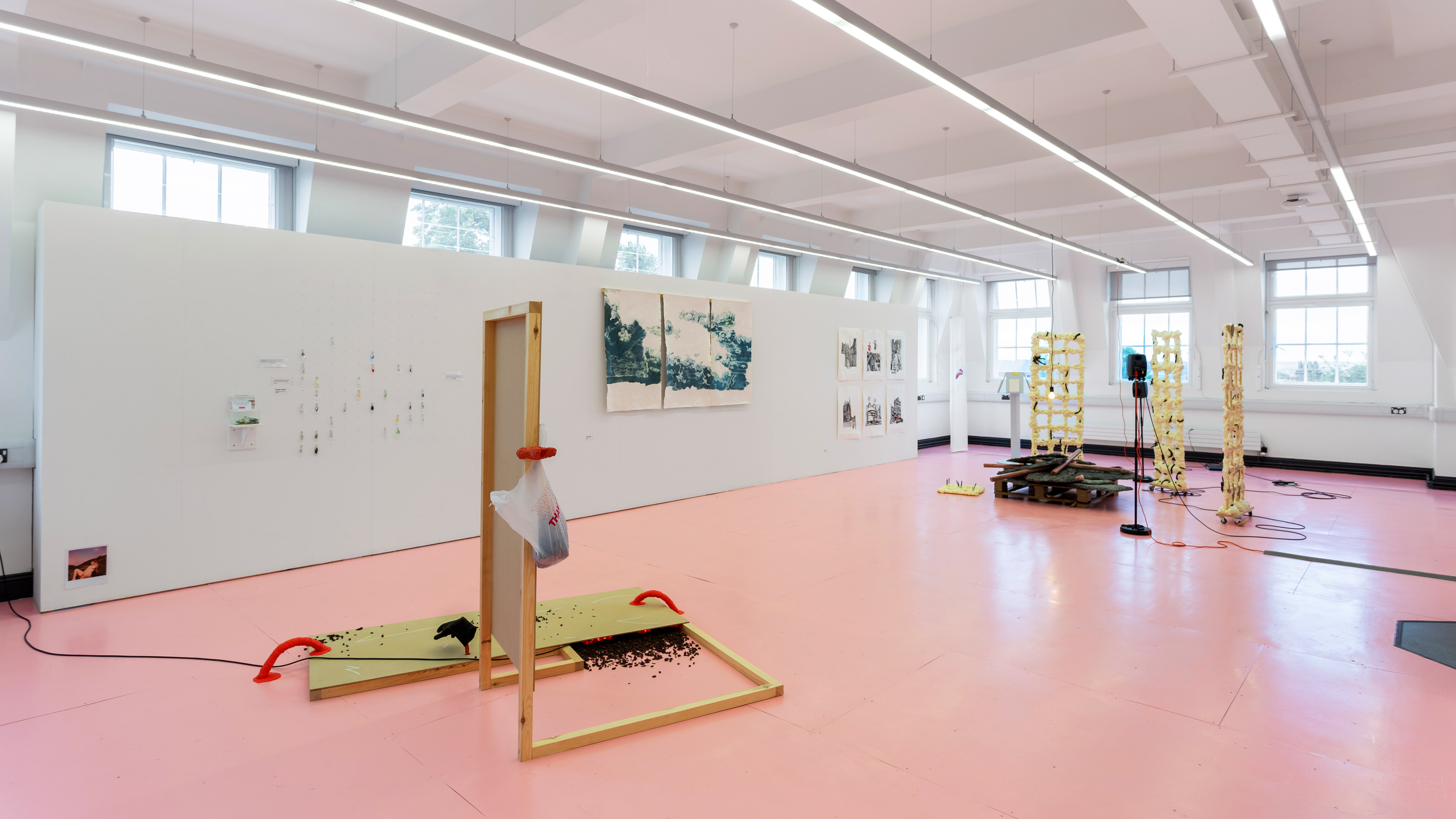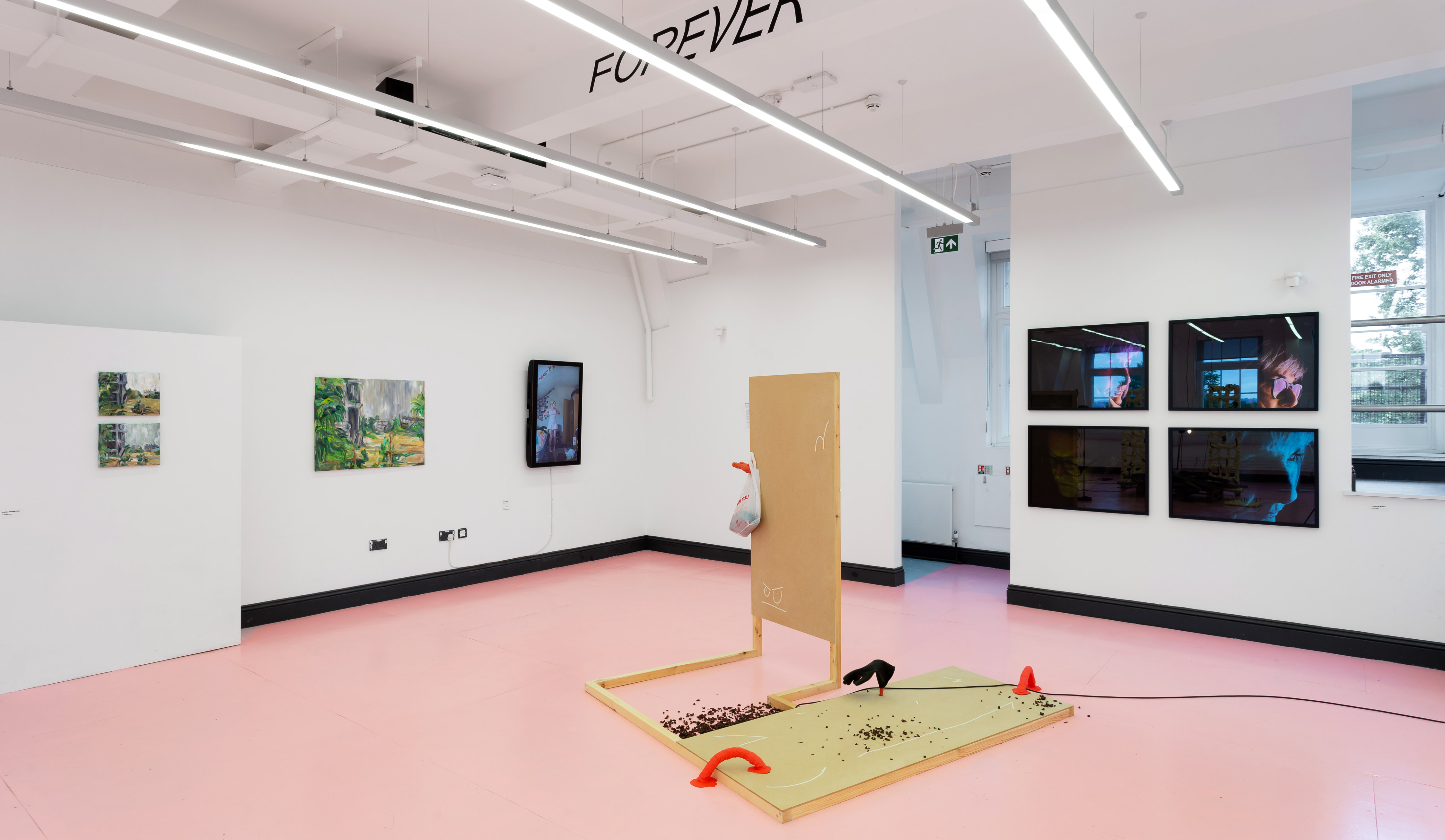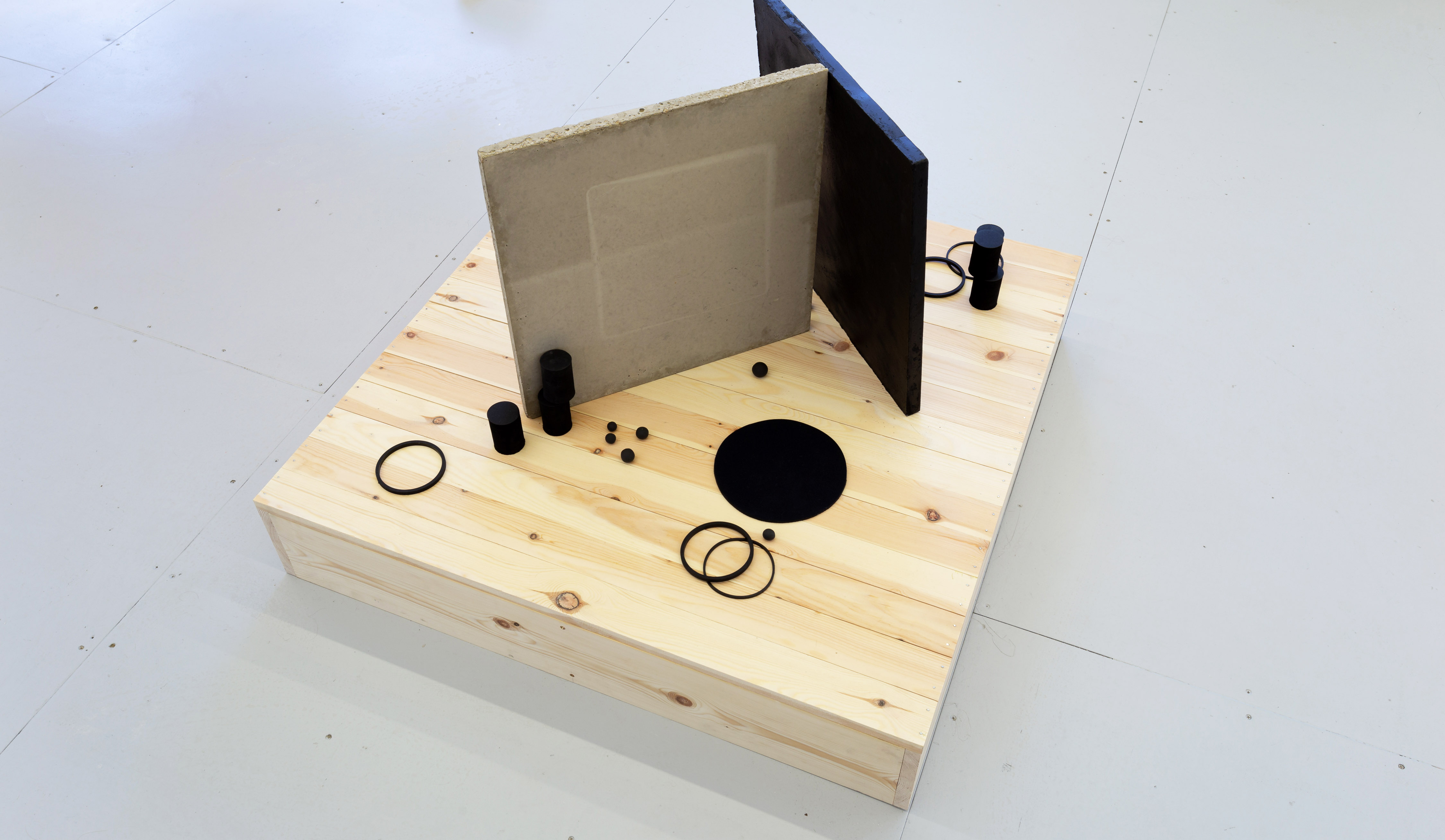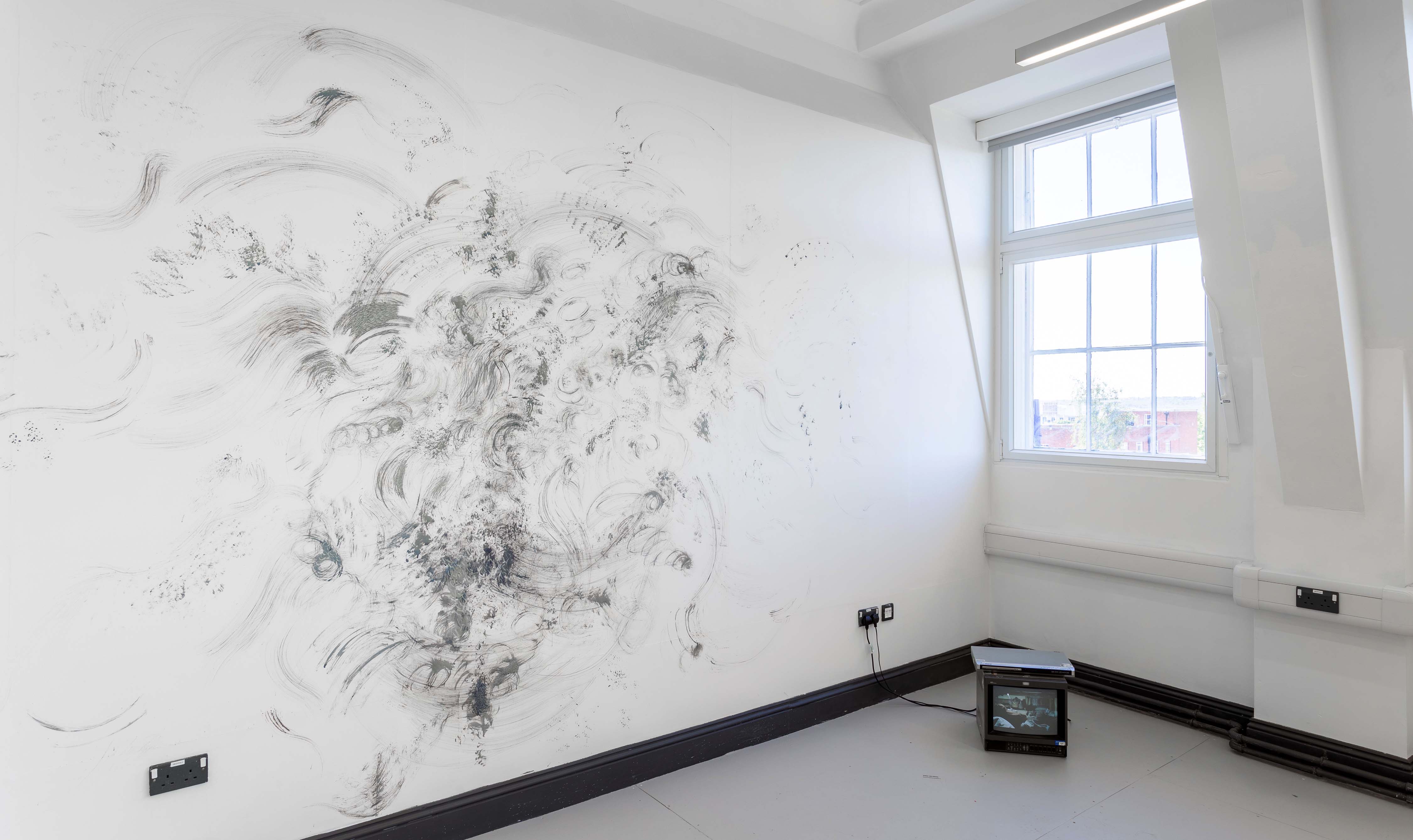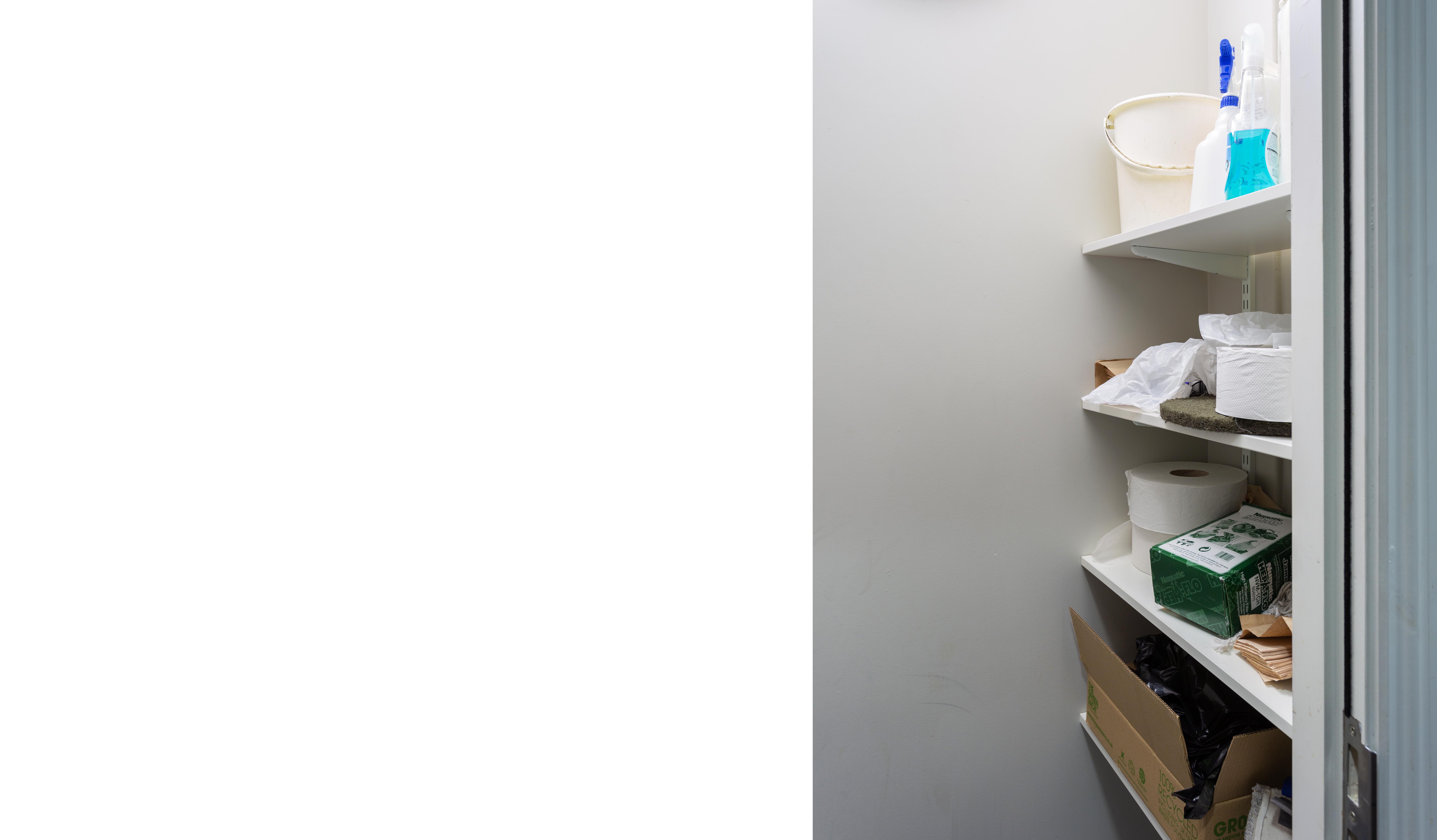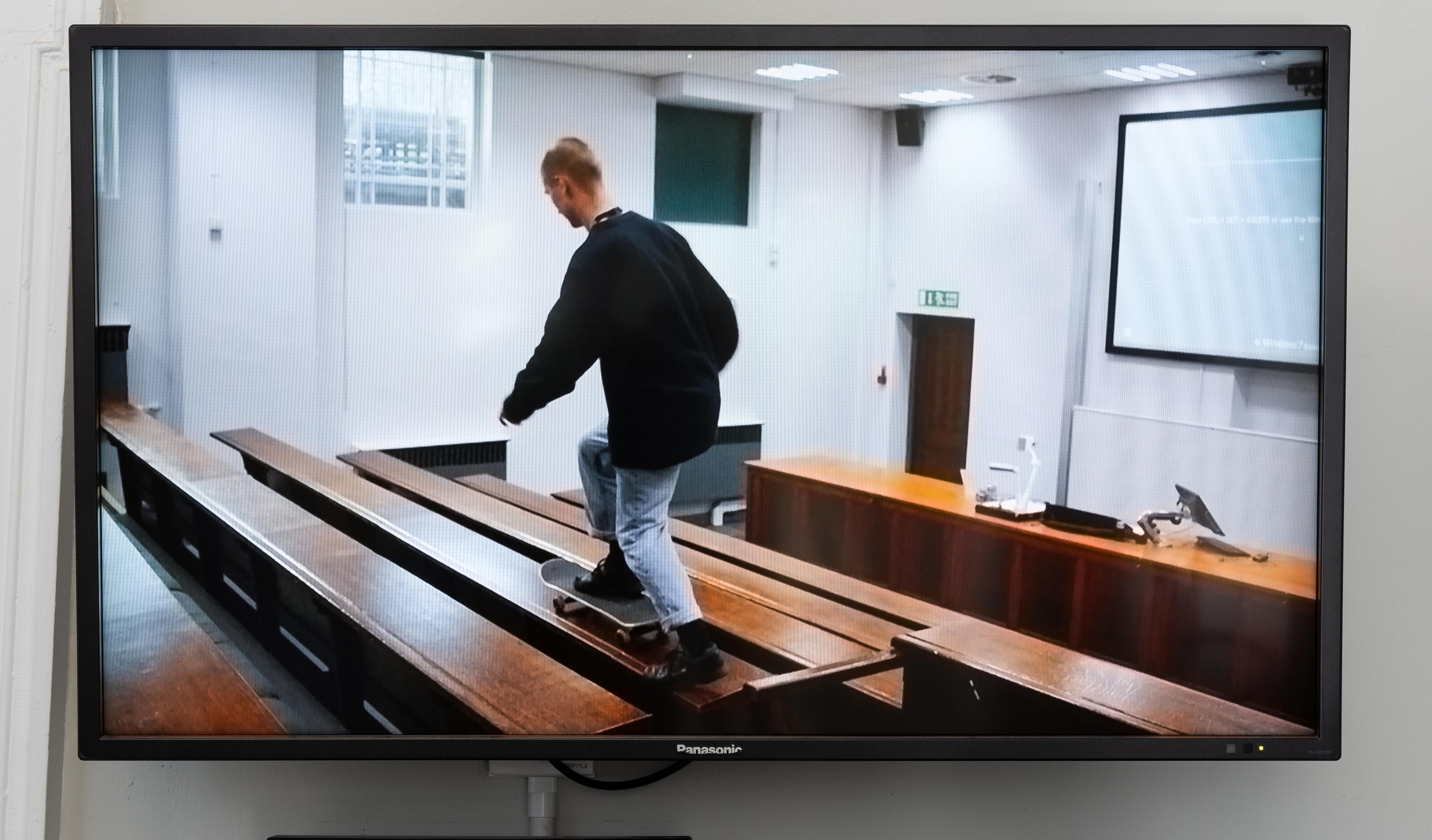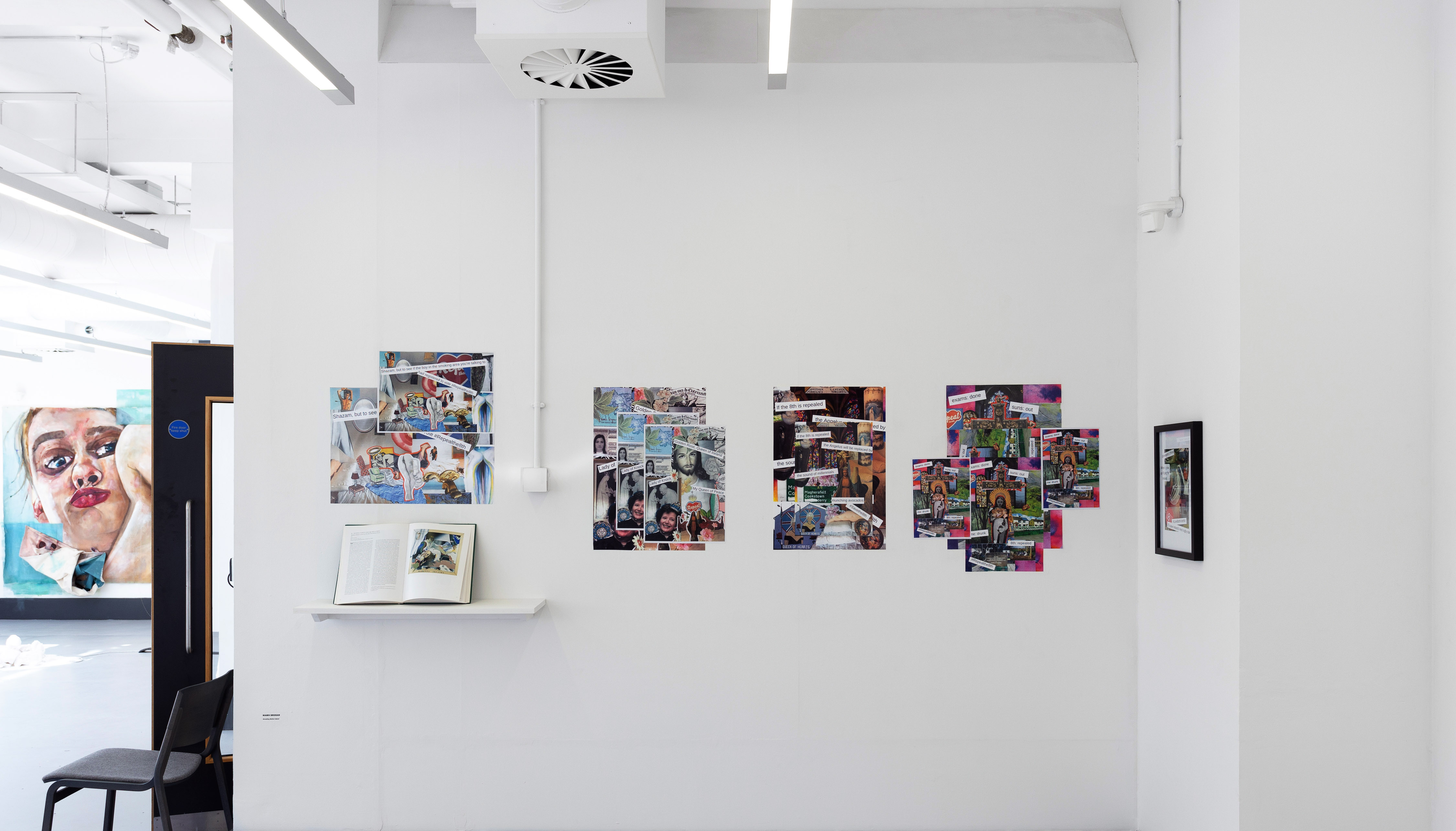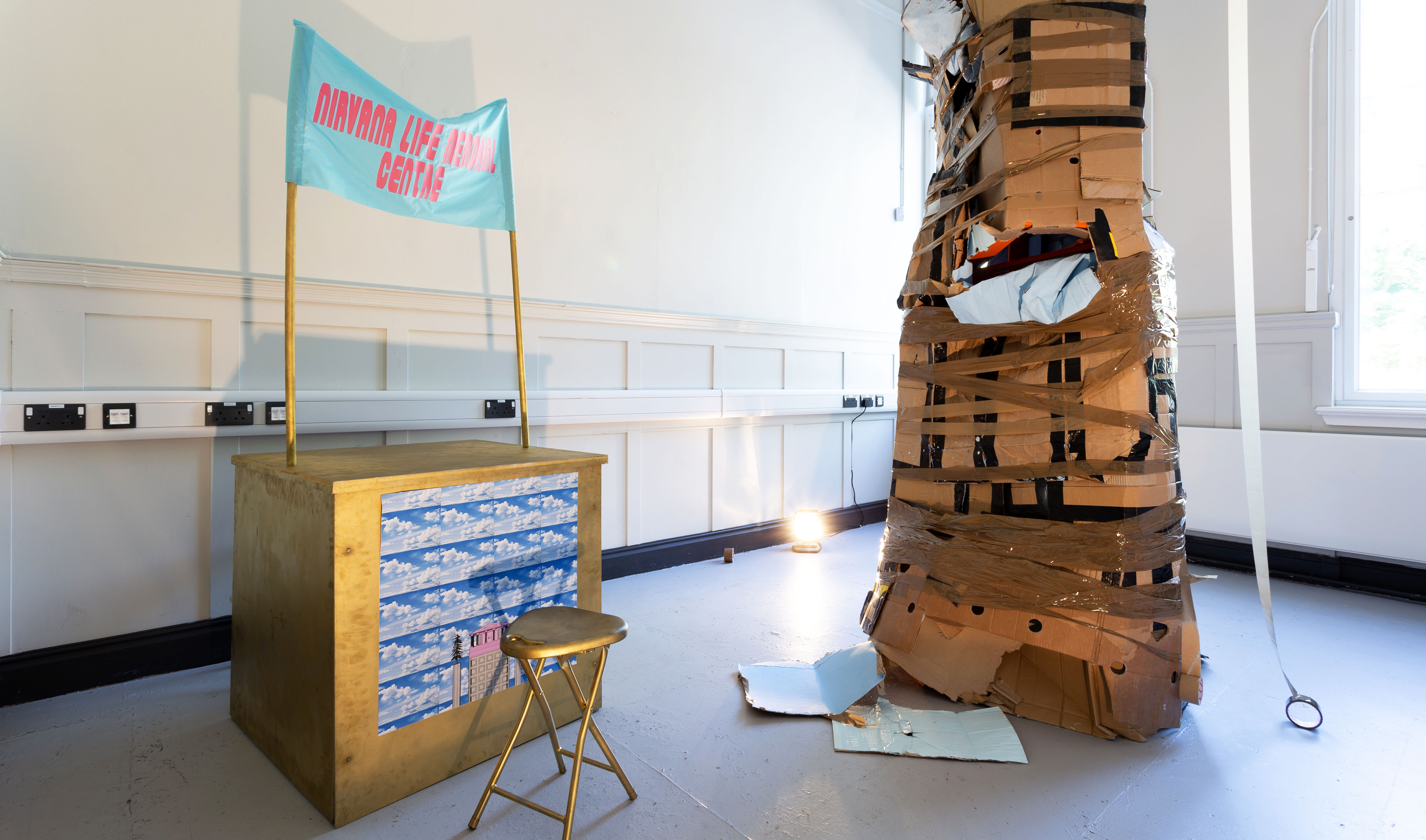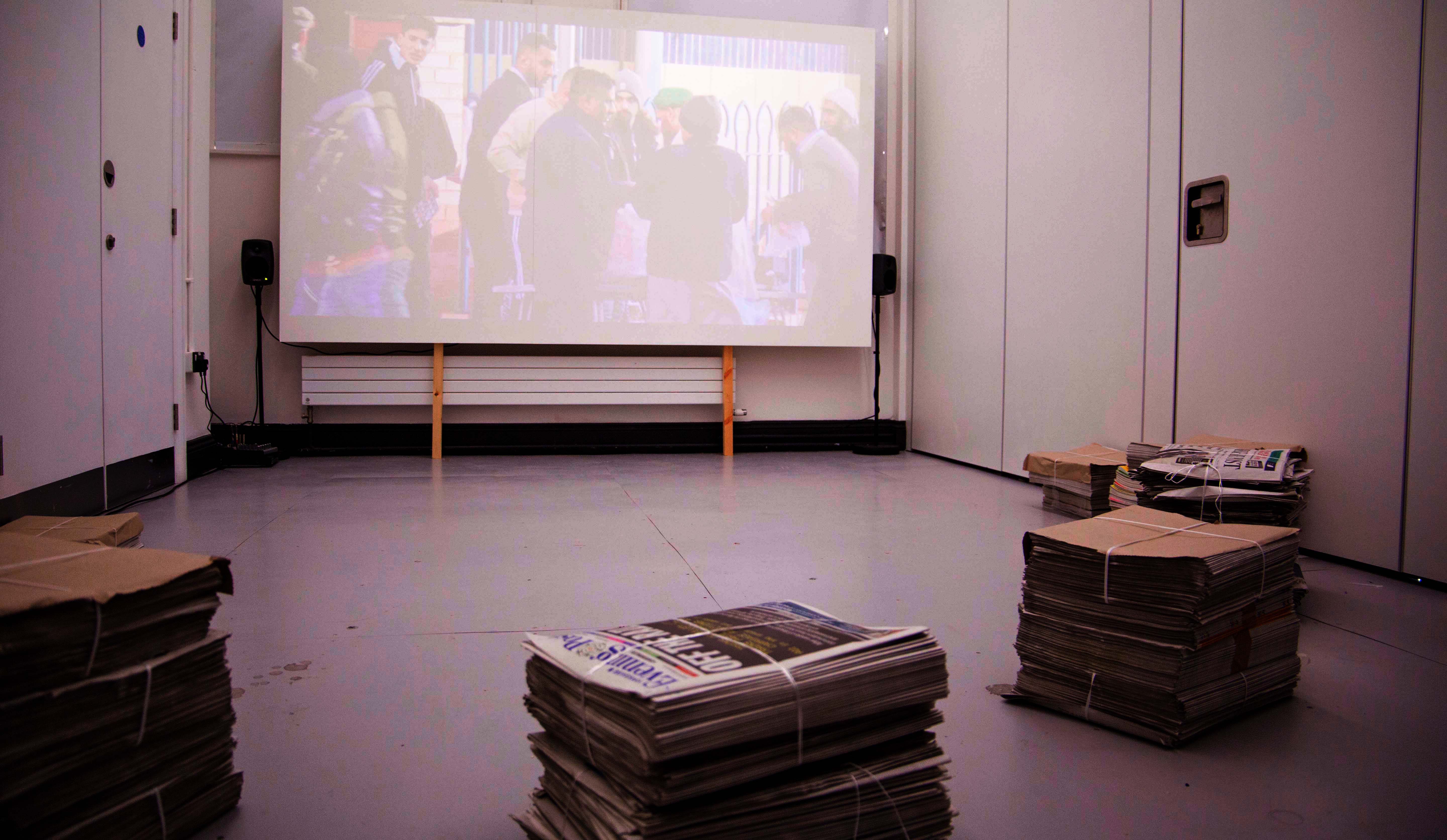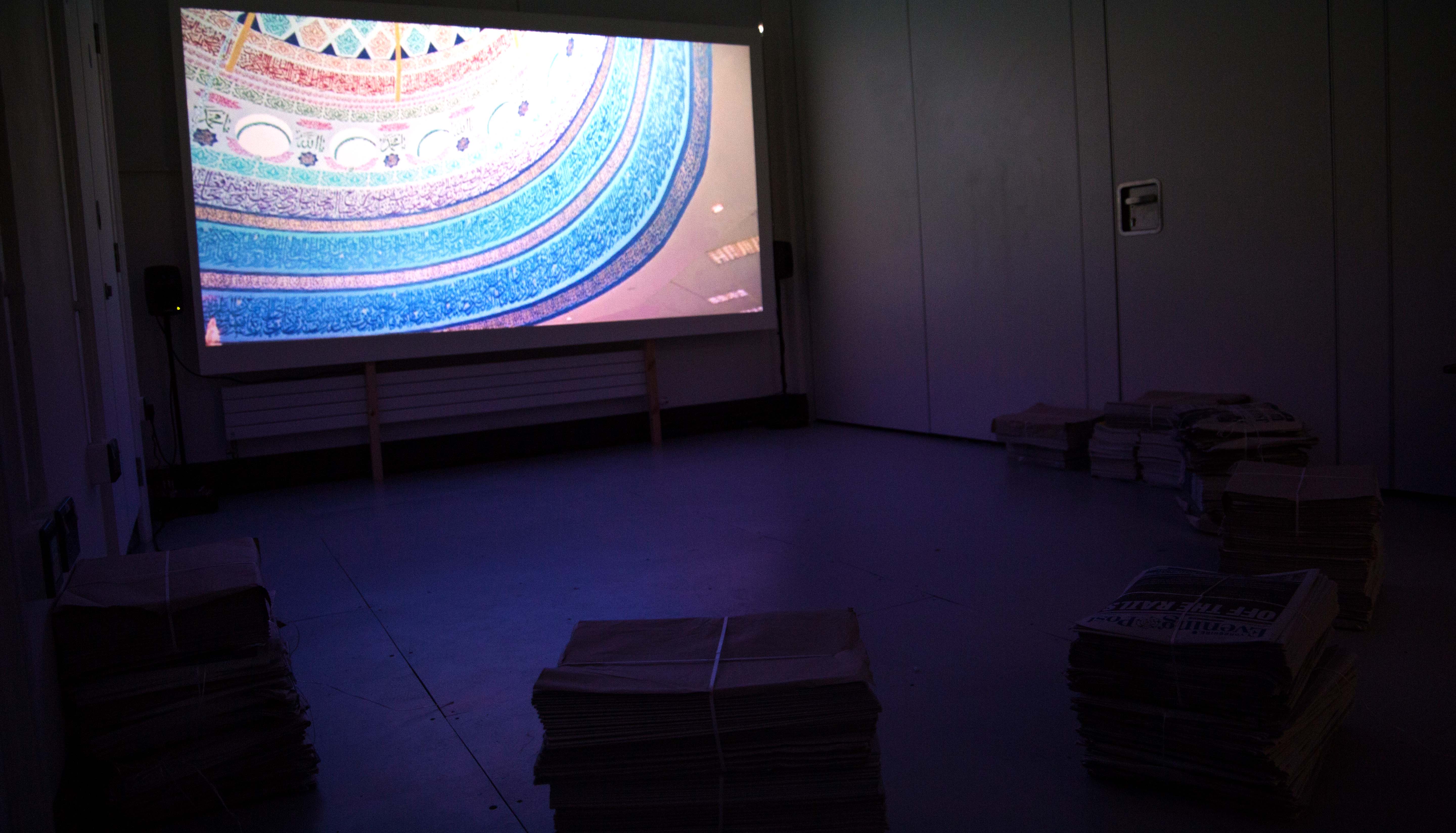 Squeeze, Degreeshow B.A

'... The World is on fire but water is no longer enough. We are being moulded, pulled apart and pushed out of shape. There is no fixed approach, no linear movement up or down. What we are facing instead is a feeling, a whisper in our ears. This is the context, an invisible force of perpetual fears which we have been called to answer. Yet naming them, even if we could, will not provide us with the solution. Let us play with it instead. Let us stamp on it, probe it, pick it, kick it, lick it, eat it, shit it out, stroke it and wear it. Let us test the limits of this condition so we may feel our way towards a response. This is a playful resistance, an opportunity to tease our situation and provide some light relief to whatever may happen next. In a time of increased pace, we are 58 artists consider what can be achieved through unpacking the moment, flirting with it and kneading it for answers. Spend some time with us, slow down and give it a little squeeze...'
BE THERE BE SQUARE  -  Hyde Park Book Club
Leeds/United Kingdom/March 2018
THE MORNING AFTER THE YEAR BEFORE  -  Studio 24
Leeds/United Kingdom/December 2017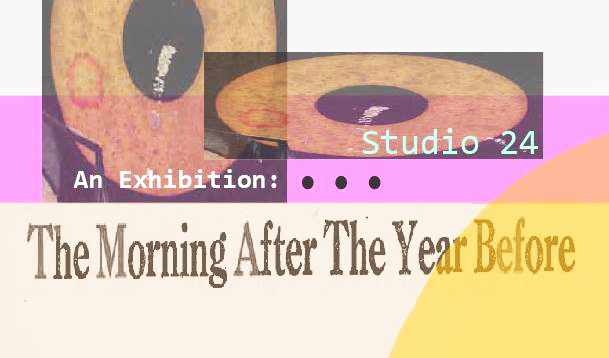 ///Platform3 presents: The Morning After The Year Before\\\ An interactive night of ART, MUSIC, PERFORMANCE, and CONVERSATION. 7pm-Late PAY AS YOU FEEL - all proceeds will be donated to Teenage Cancer Trust, so join us and help us raise lots of monies! Our artists will be exhibiting work that responds to formative and or traumatic events. These may be personal experiences or reactions to events going on throughout the world. We will be creating a safe environment for artists and audience to share as much or as little as they like. We will also be running Q&A sessions so you can get to know our artists and learn more about their practice As per usual, we encourage no mobile phones. (this is an event about making real human connections away from social media) Entry is PAY AS YOU FEEL, plus a personal token as part of our object exchange. Emma, Lily, Harry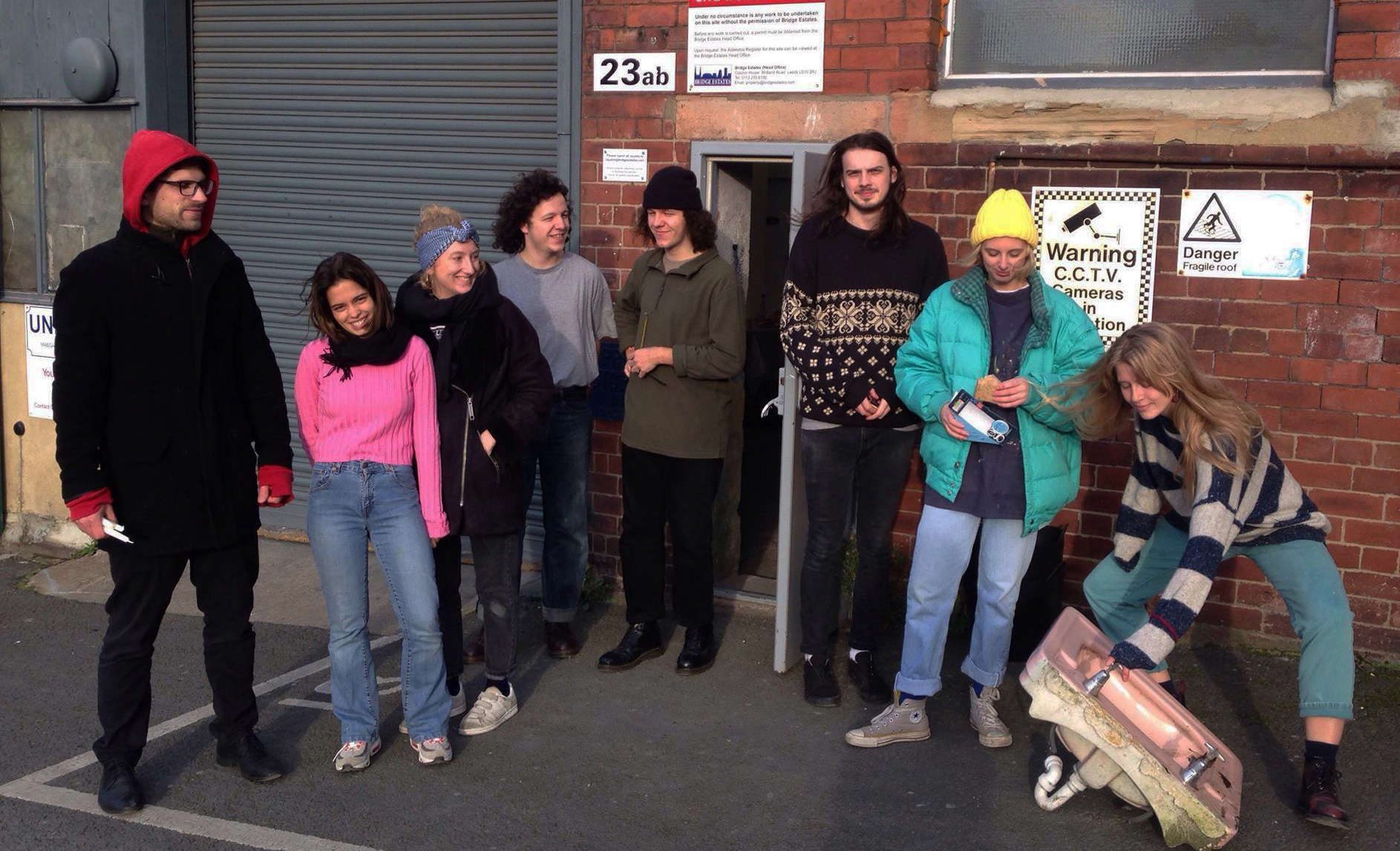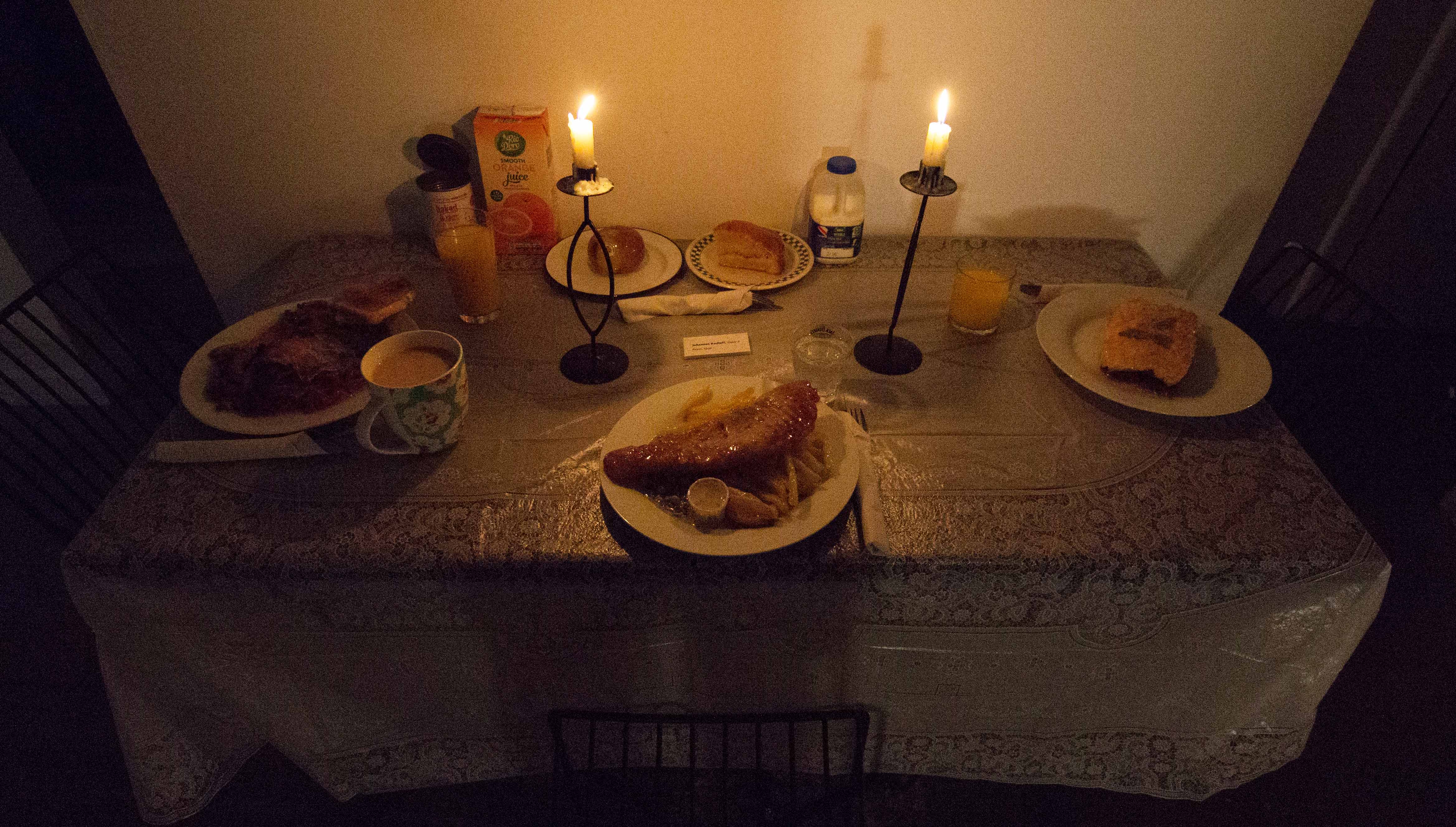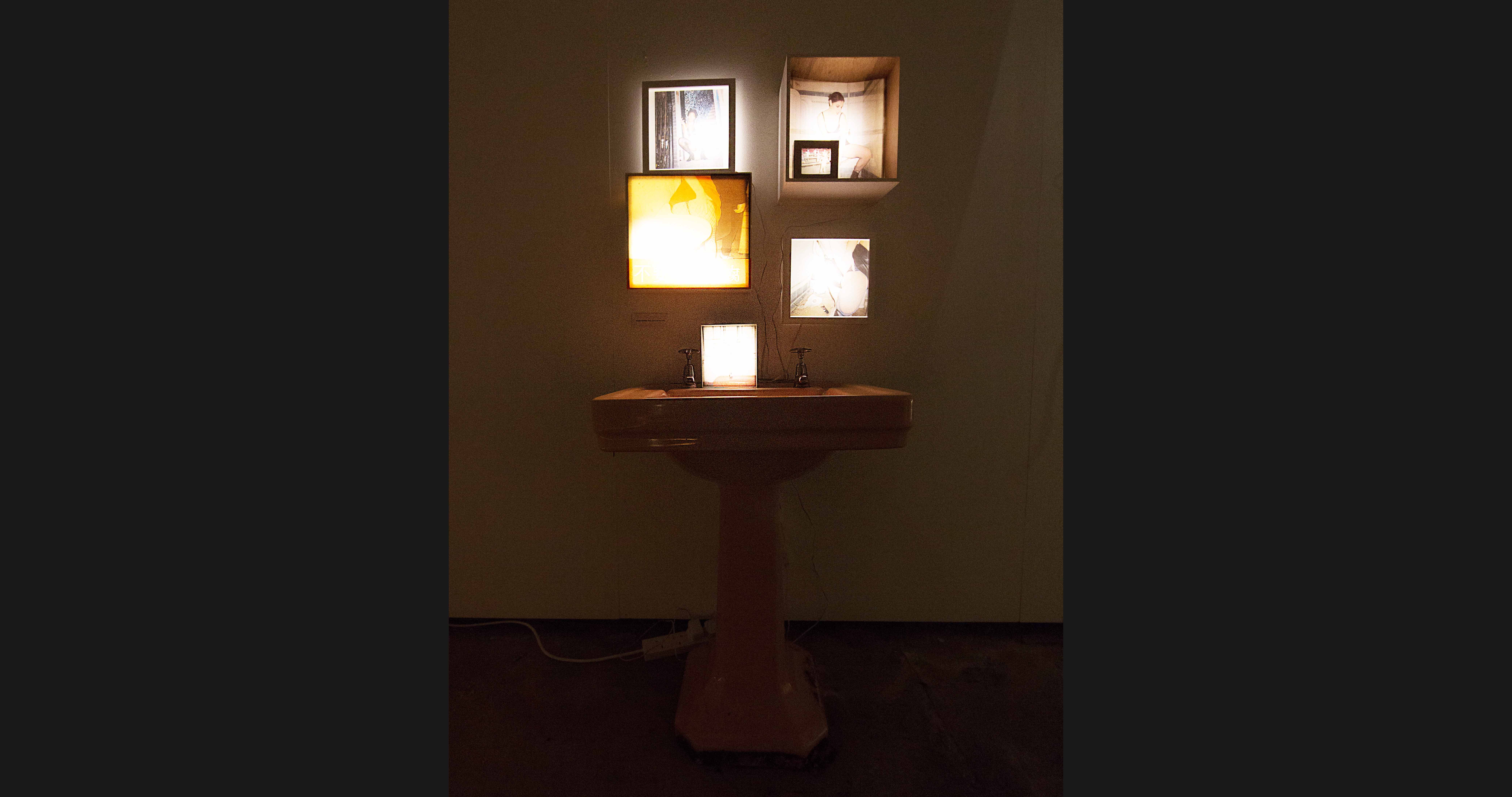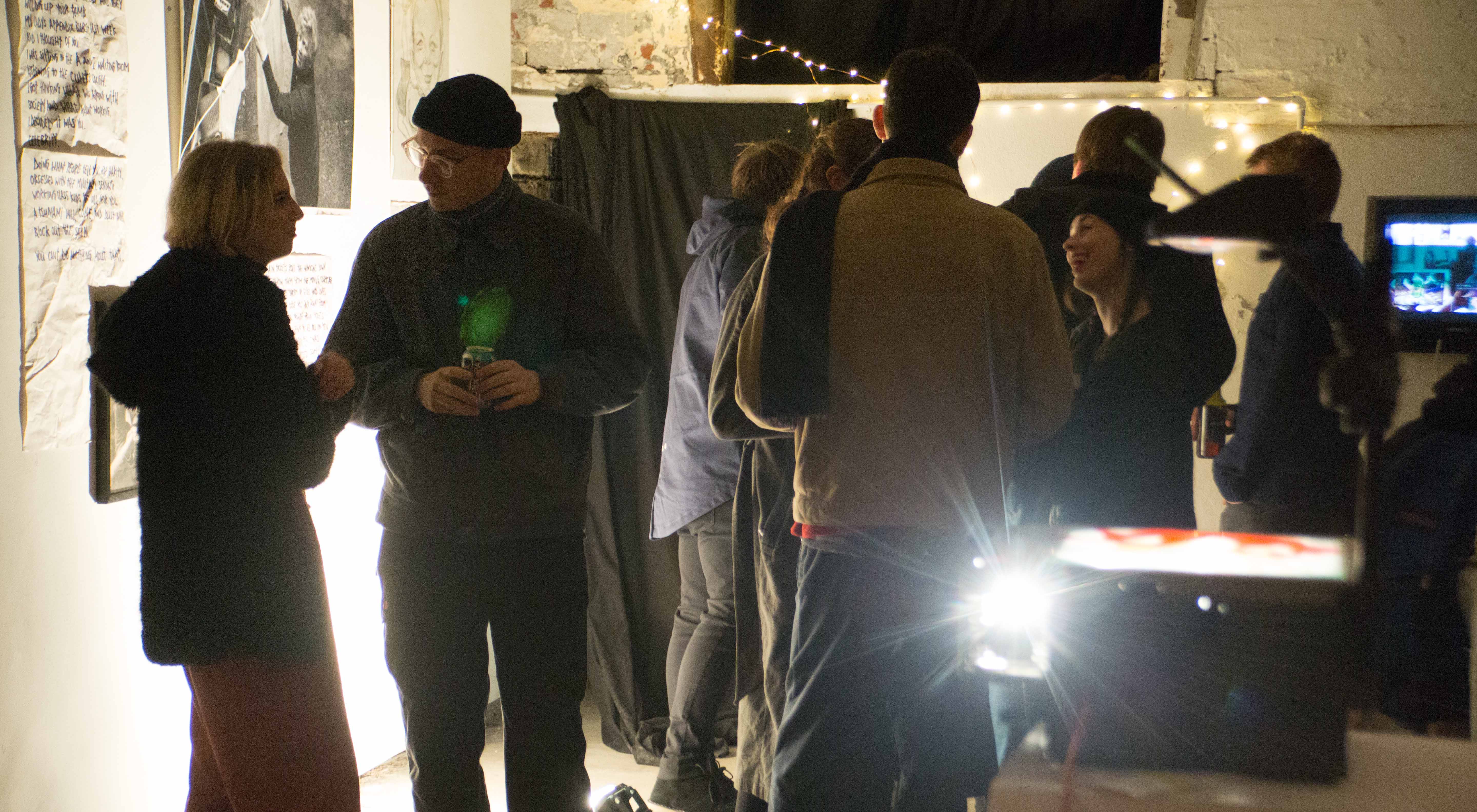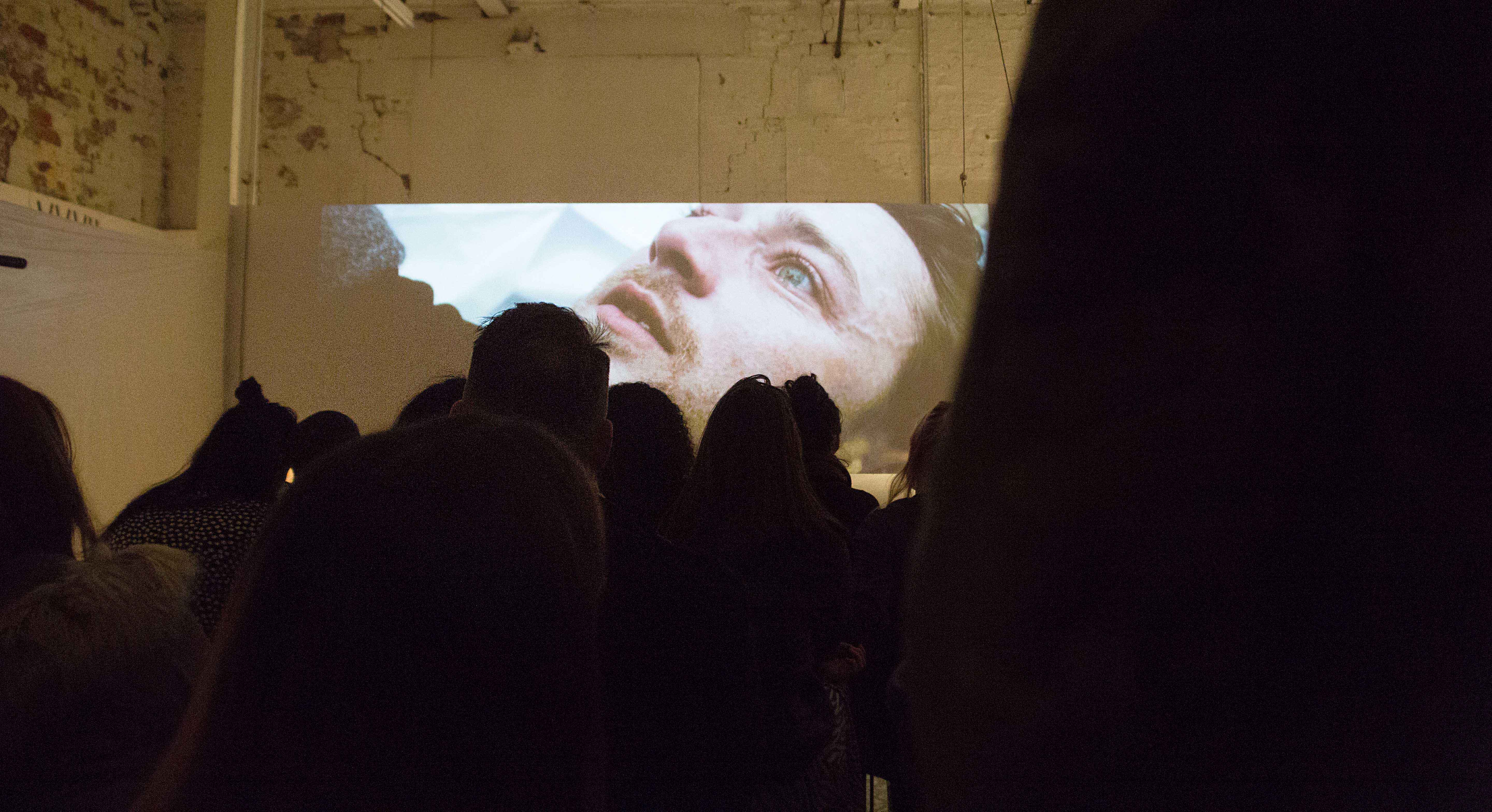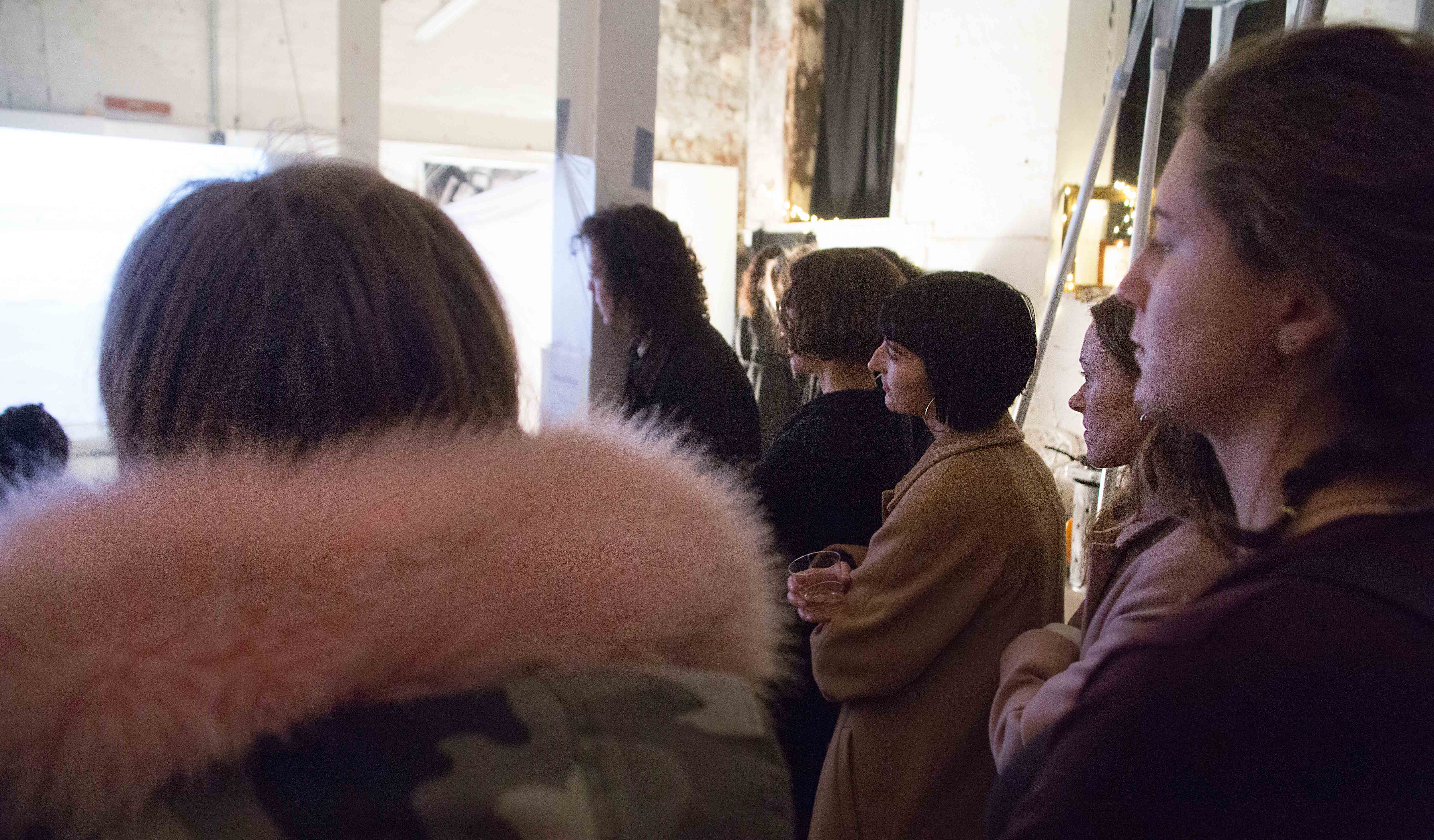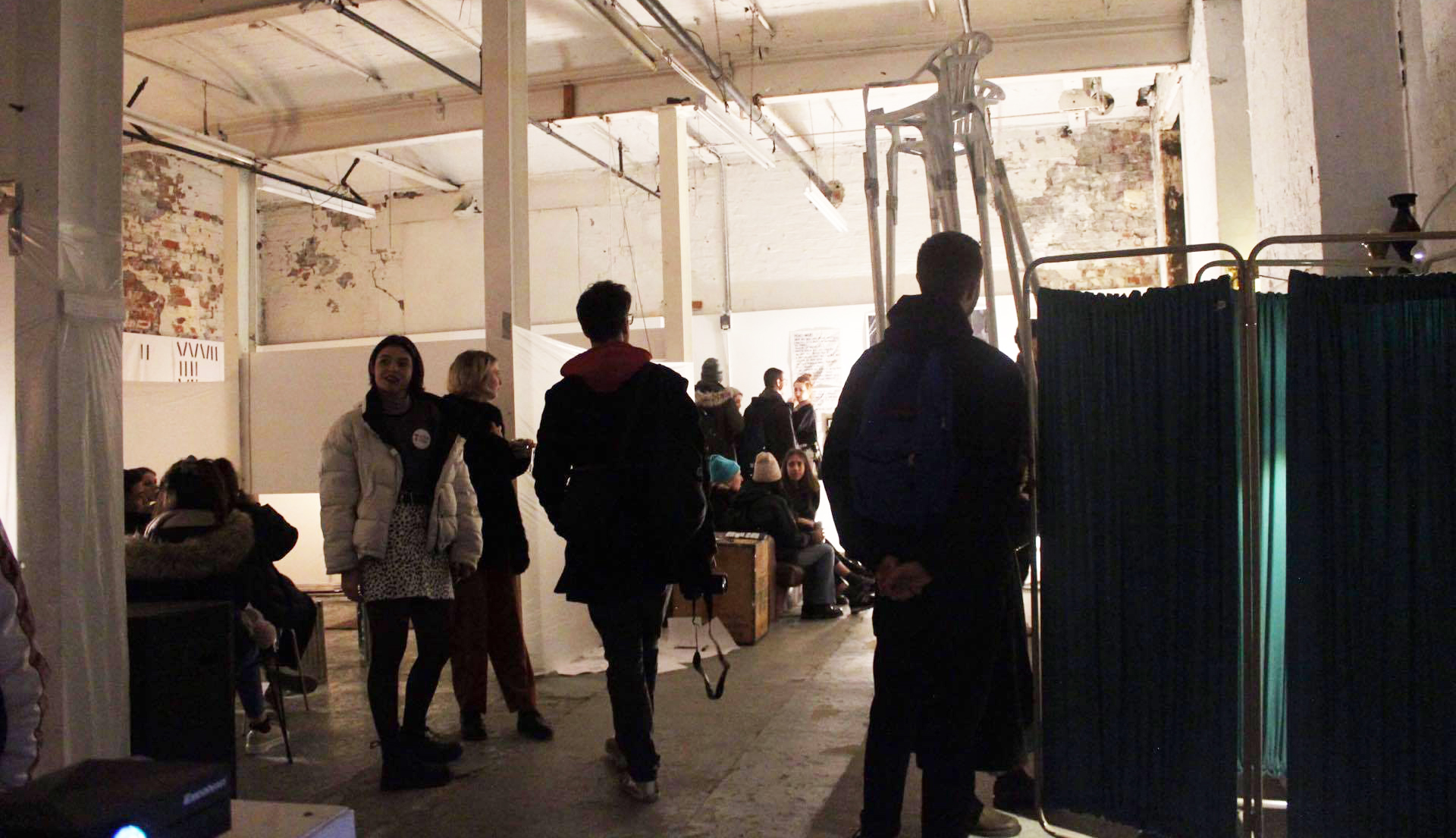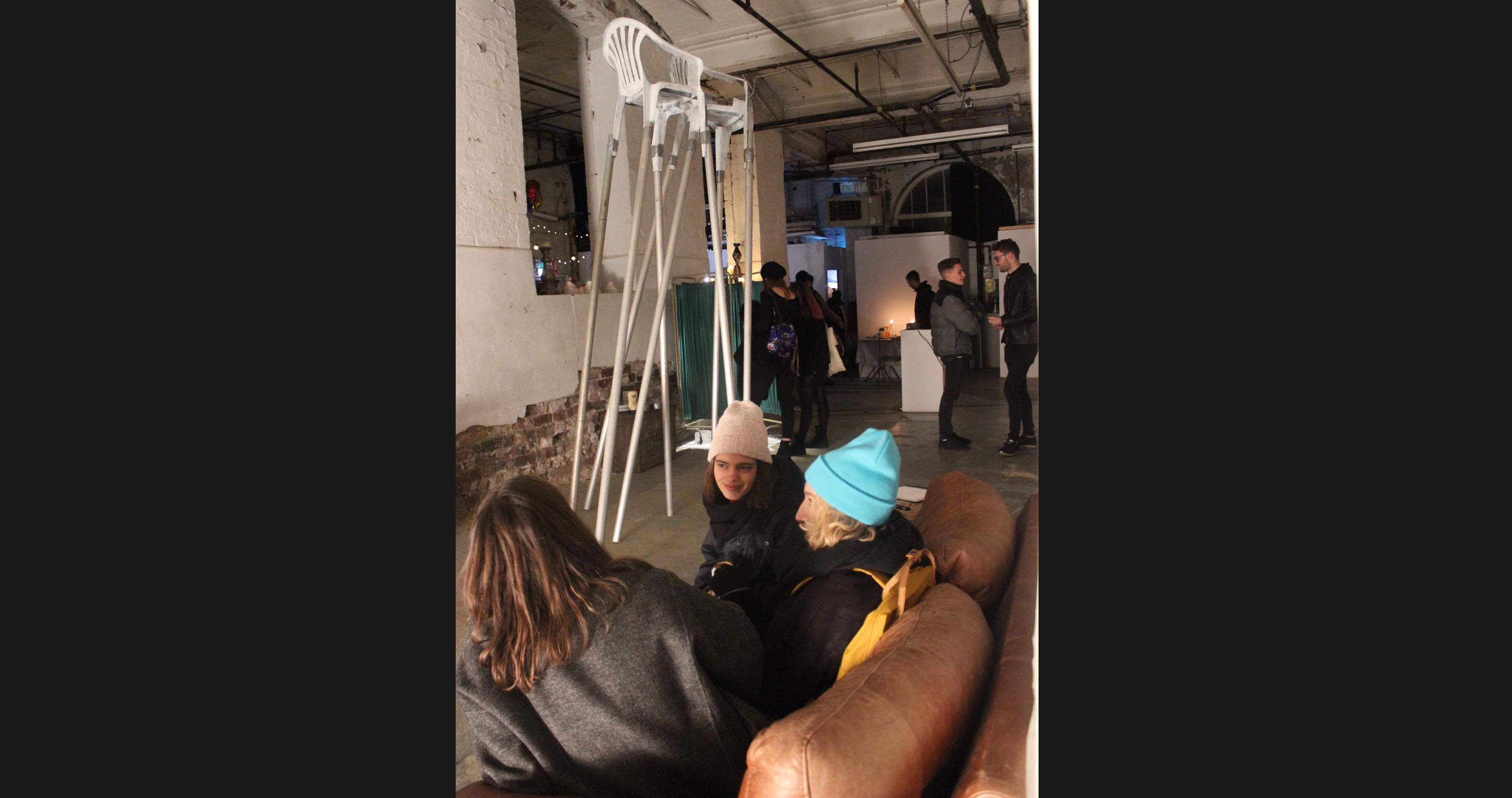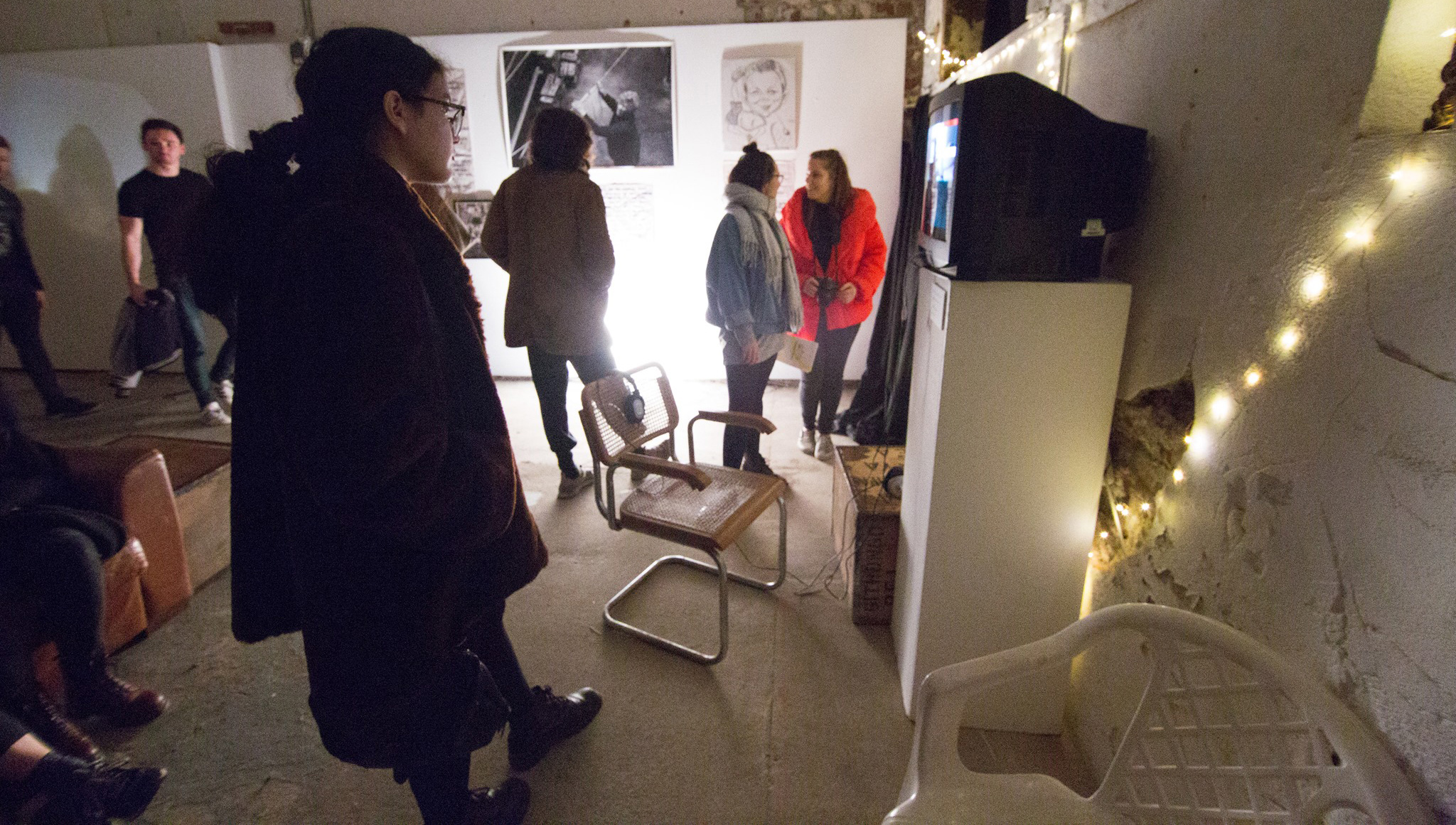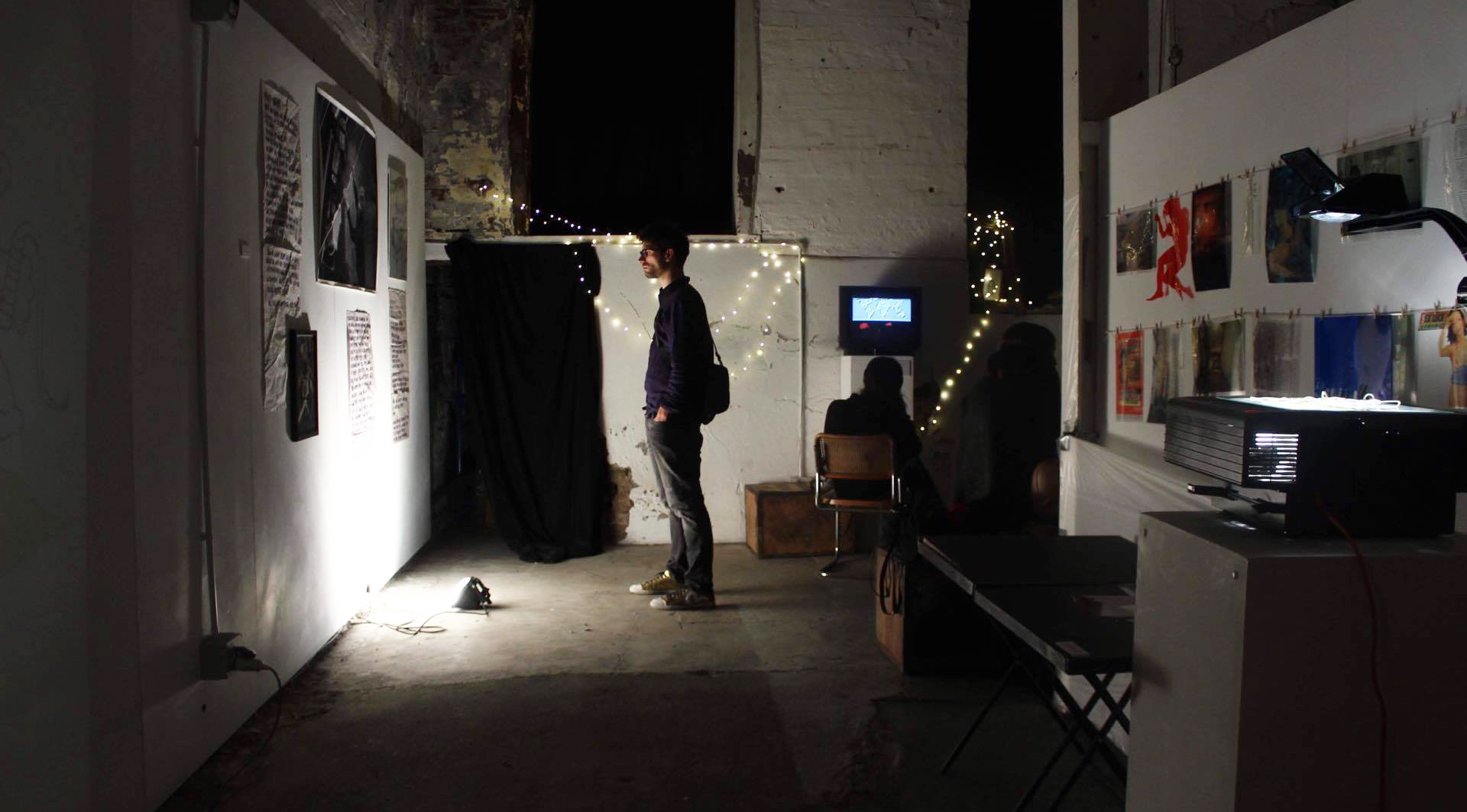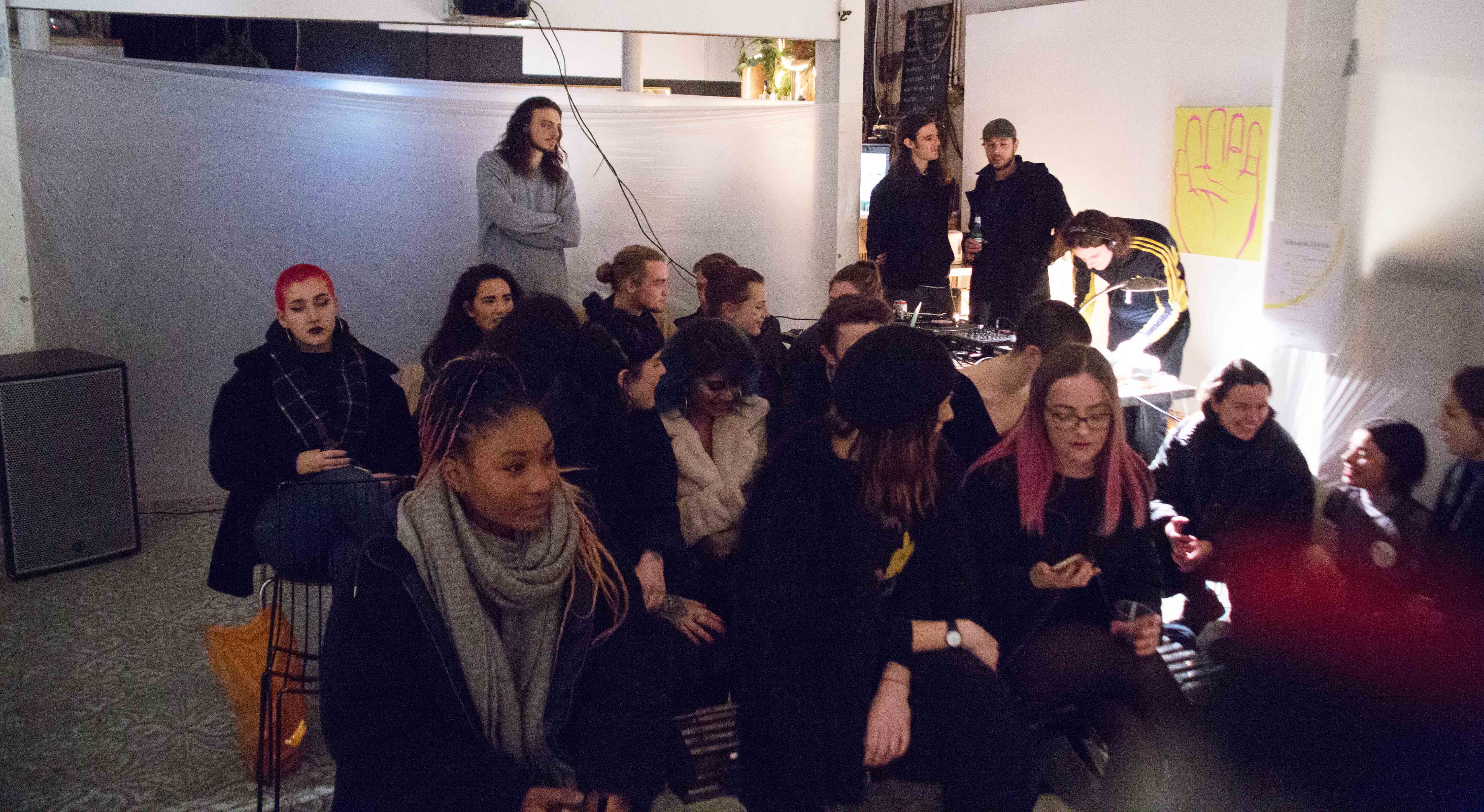 PROJECT ALPHA CENTAURI PHASE I/III  -  BURG2-Galerie
Halle/Germany/August 2017
Planet AC88P 
Duo-Exhbition, Mockumentary (2017)
CNSA announced that the AC88P planet has been discovered in the Alpha Centauri solar system. The low media response prompted Gerald Thiede and Johannes Rudloff to create an exhibition on this important event. In collaboration with CNSA and actor Marco Stickel, they try to give an insight into the extraordinary AC88P expedition using various materials such as photographs, models, rehearsals and reports.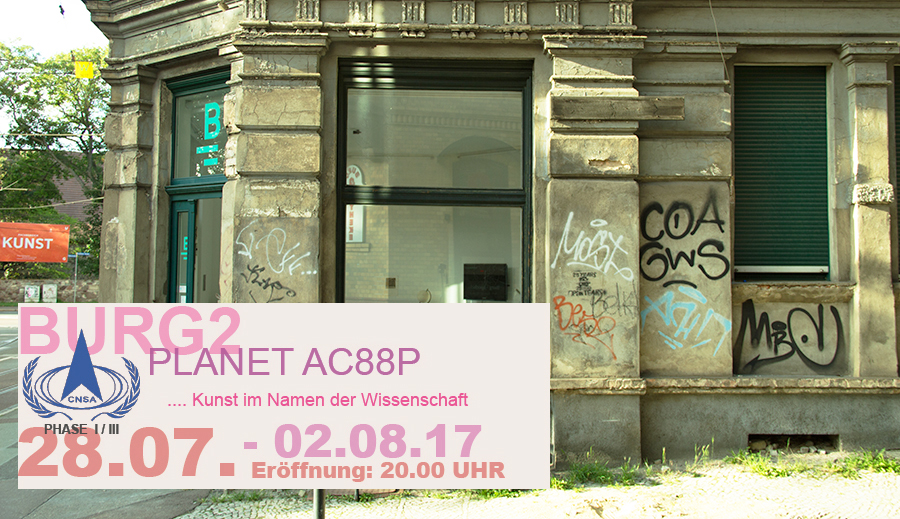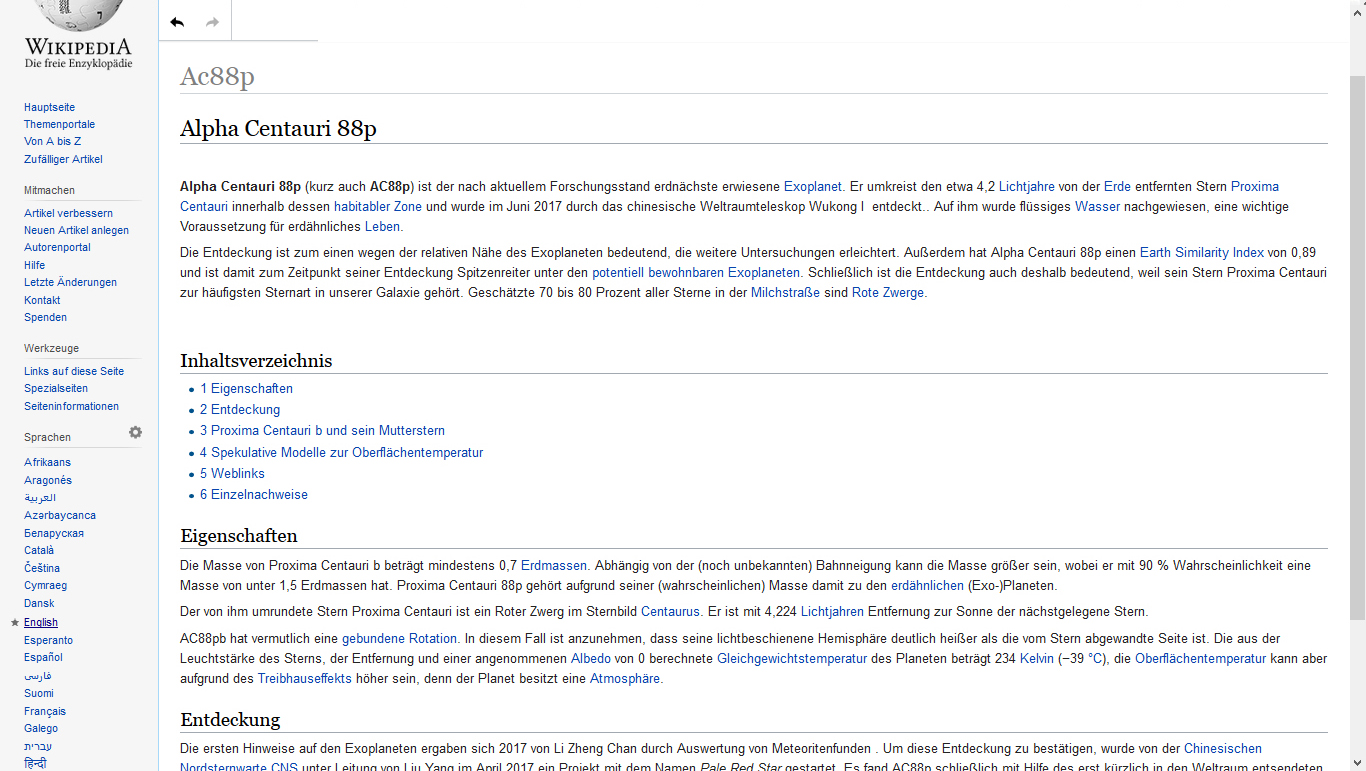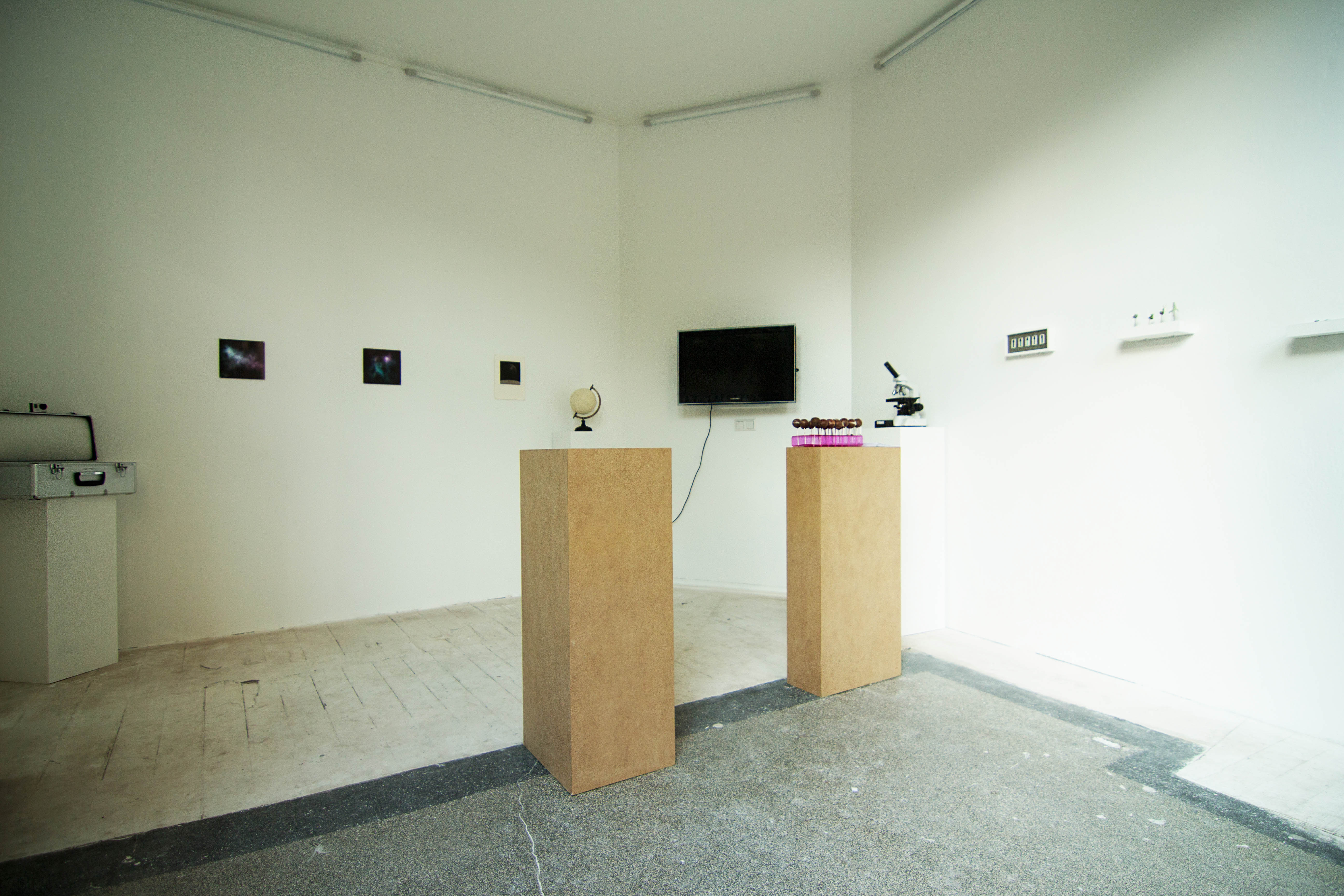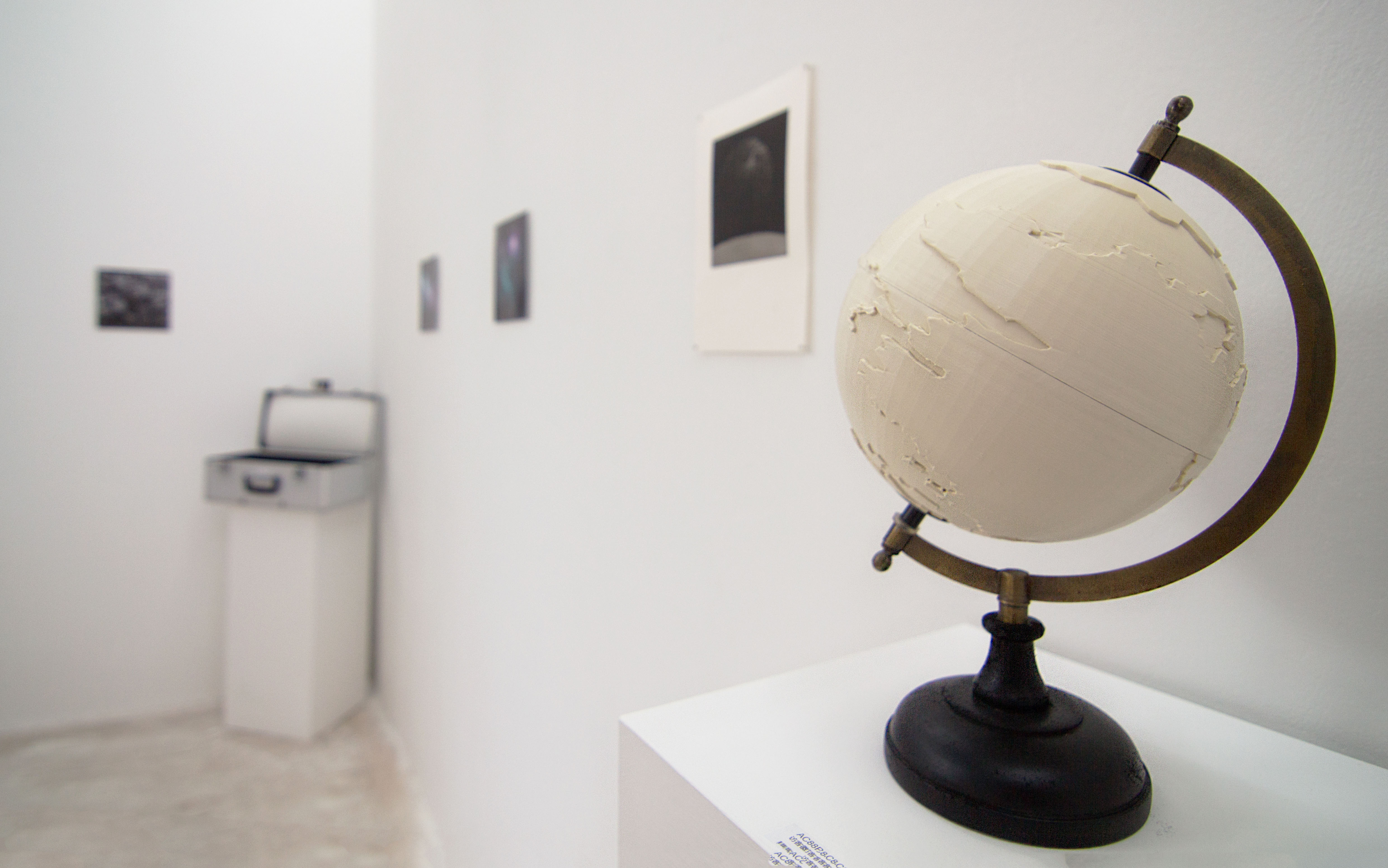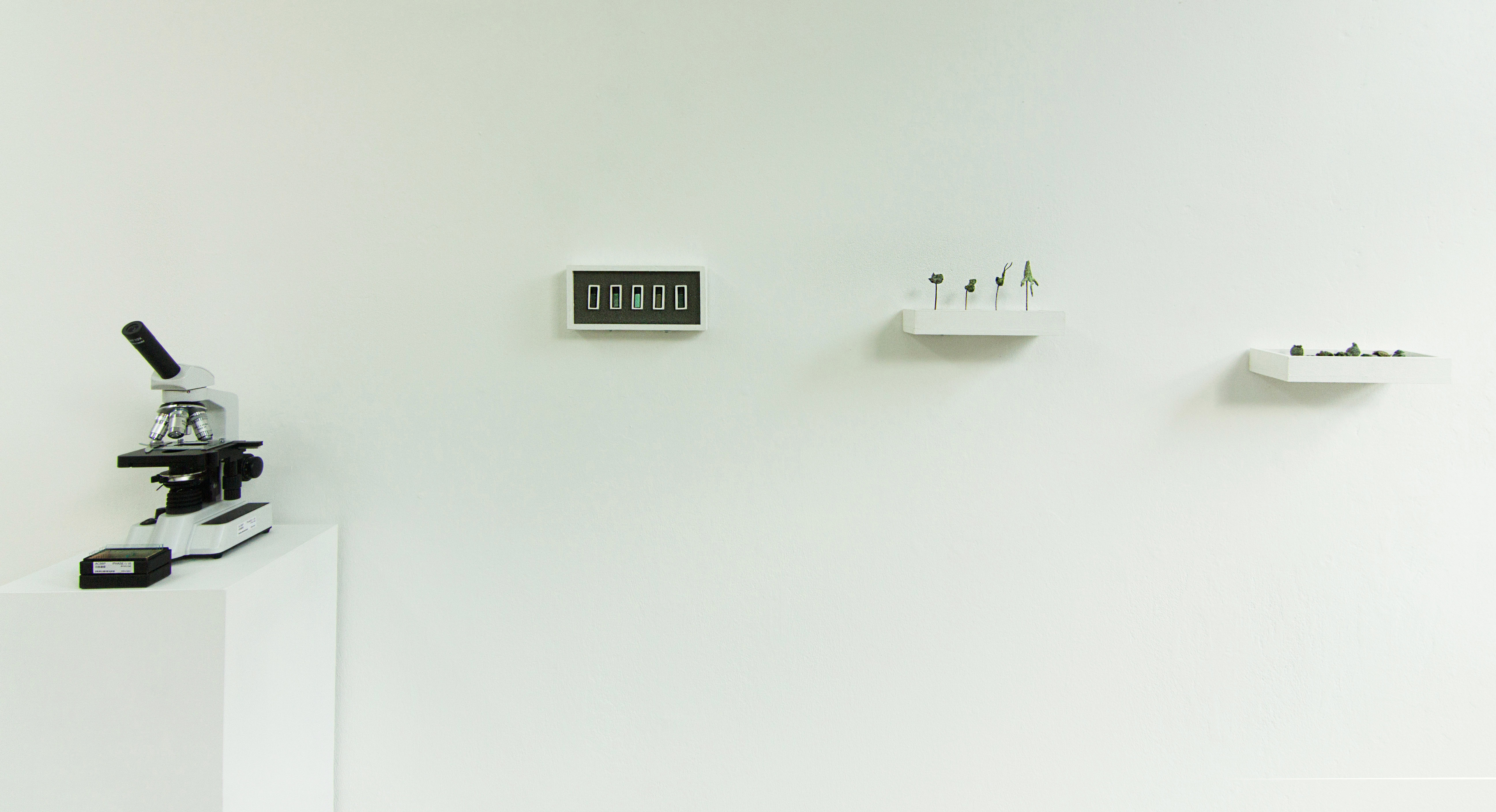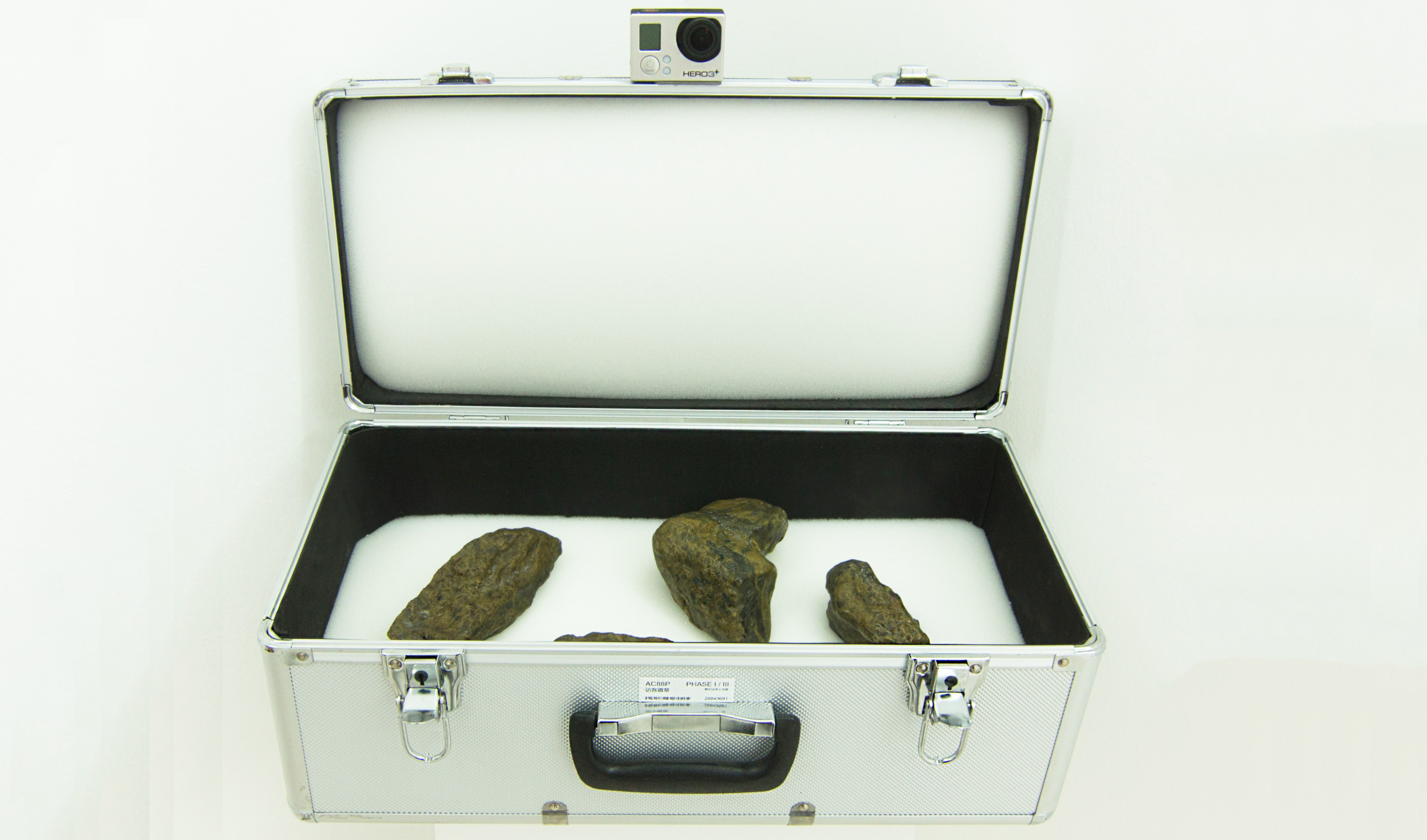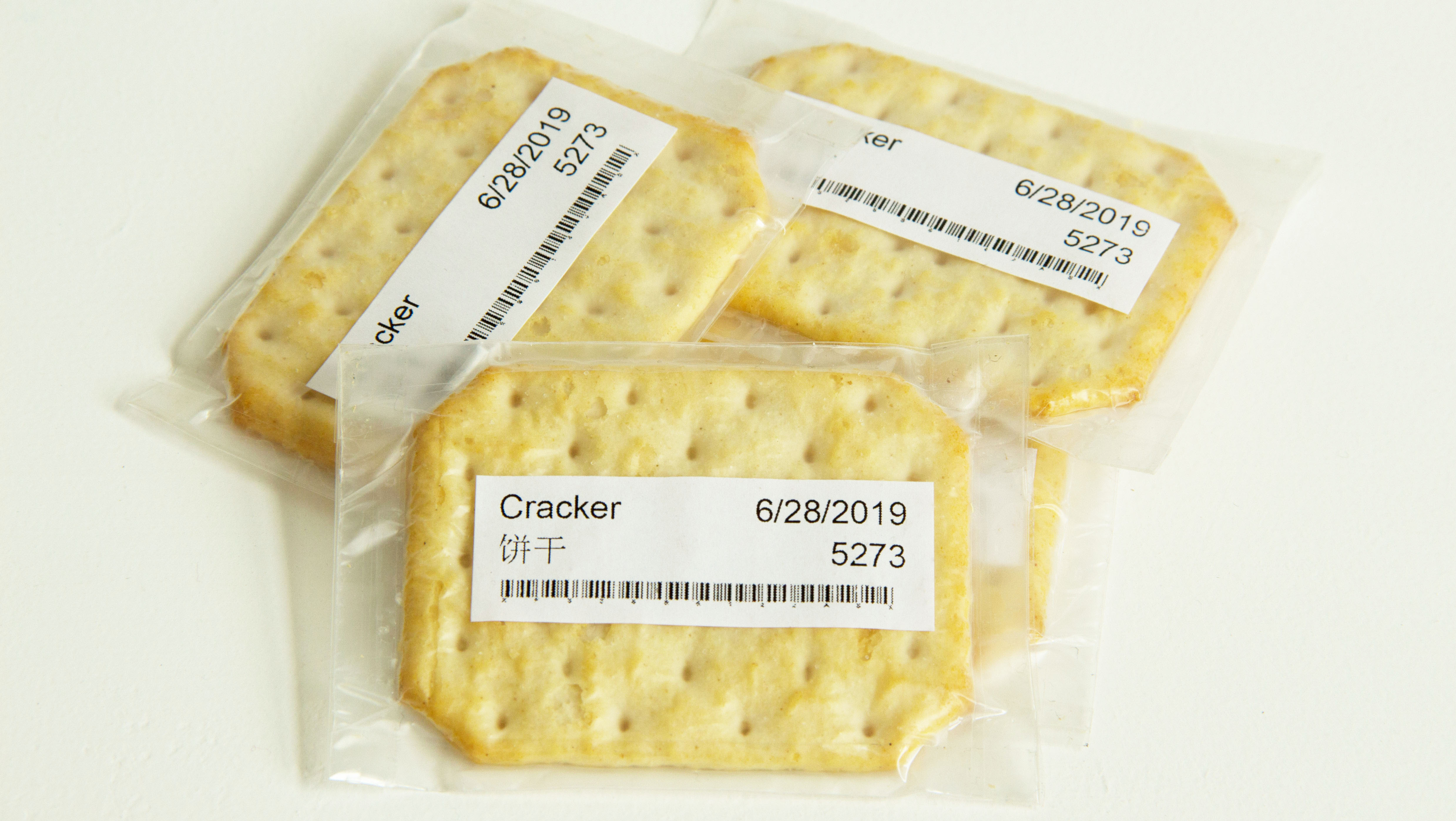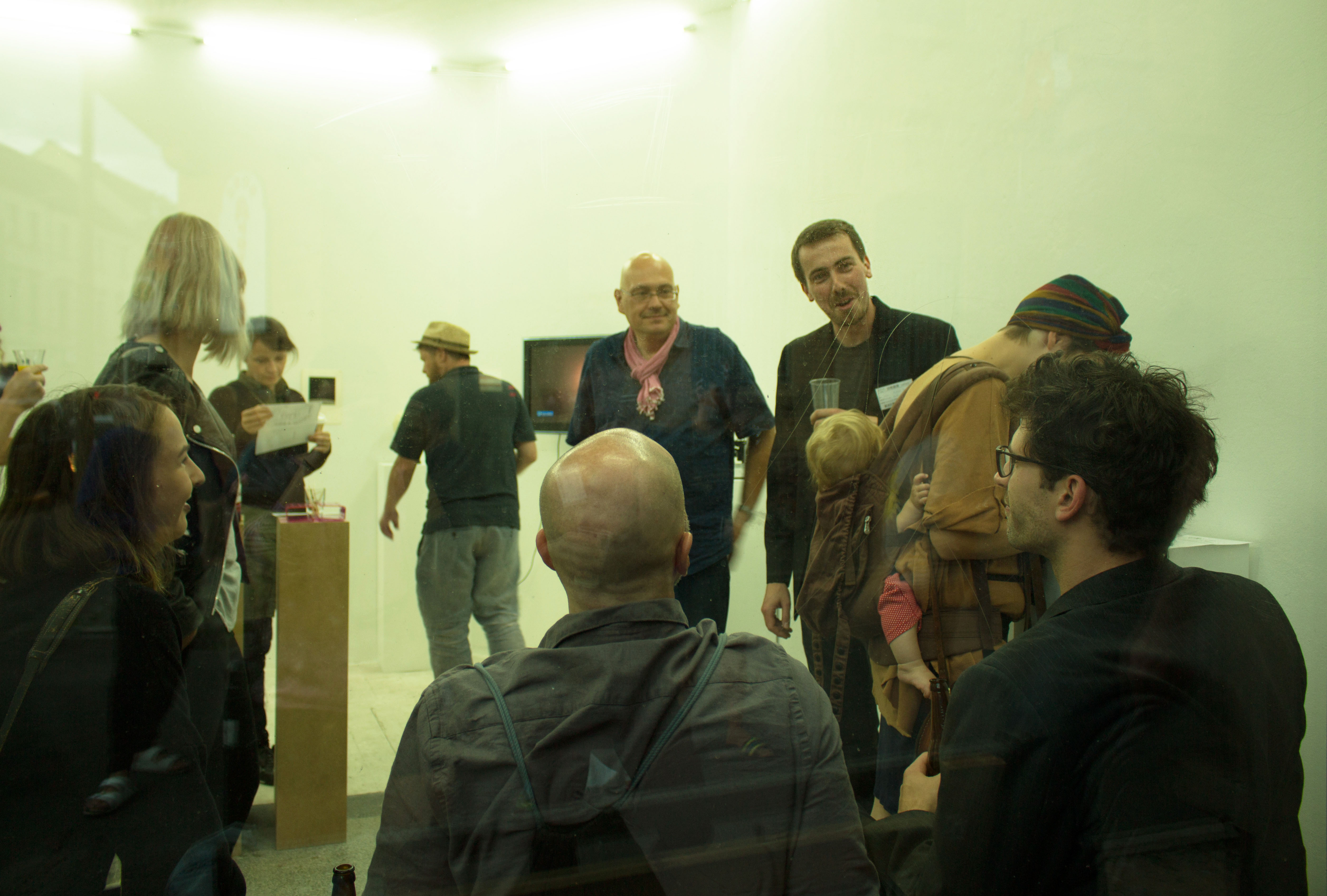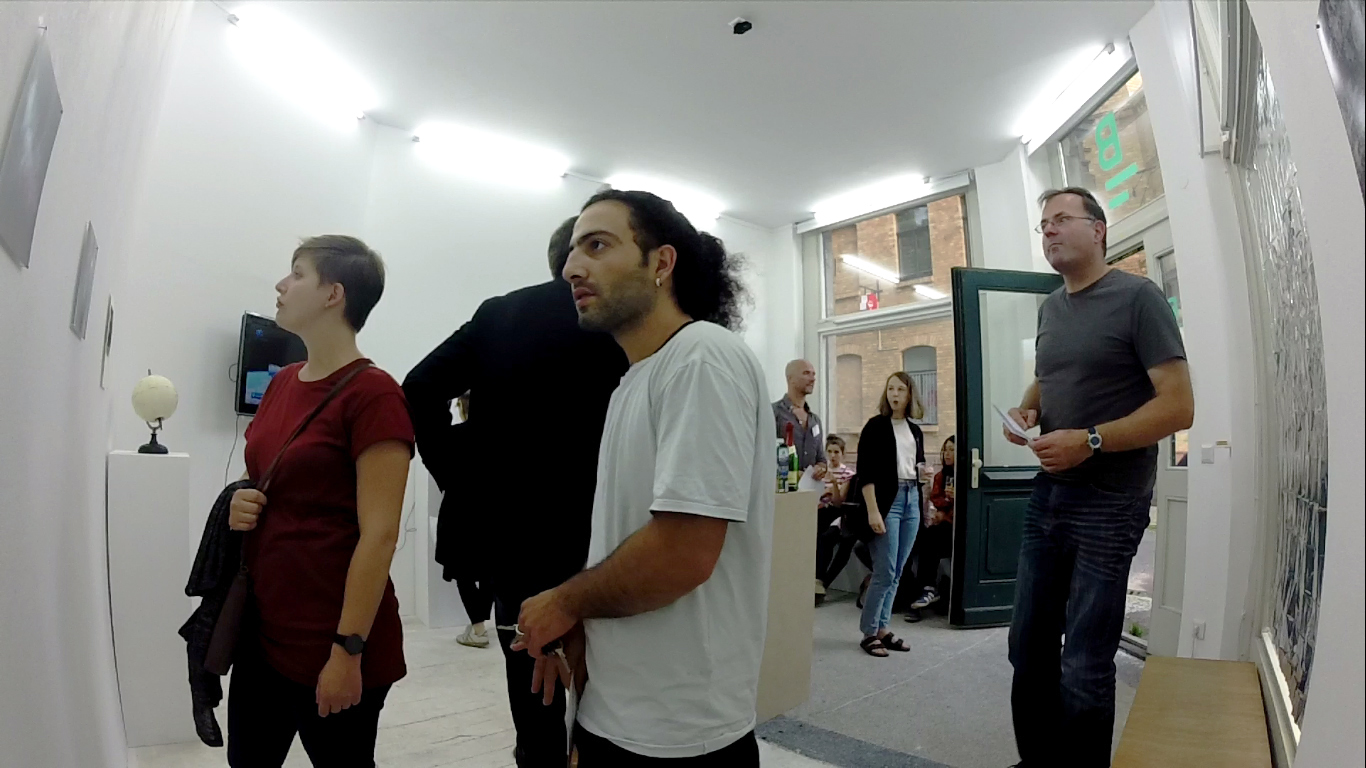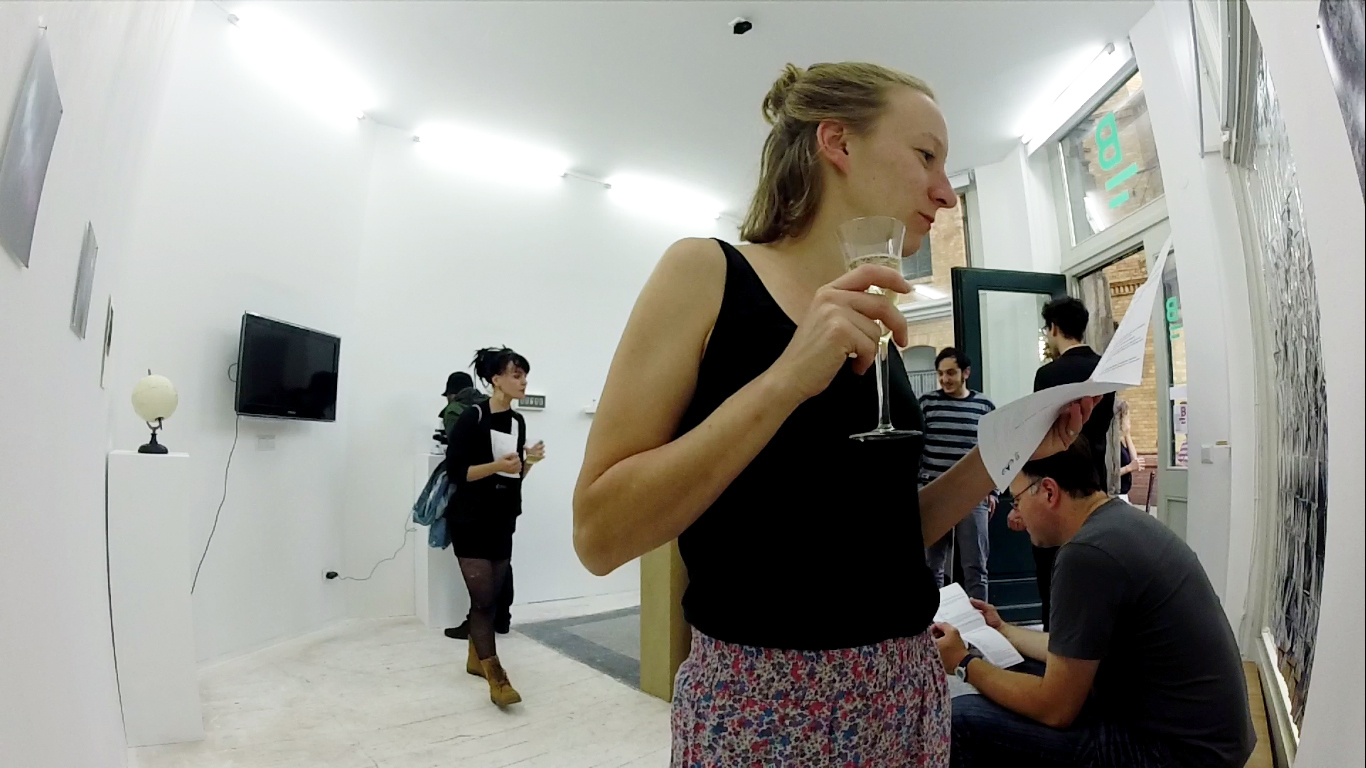 DAS PRINZIP -  Ernsting Foundation Glasmuseum Alter Hof Herding
Coesfeld/Germany/June 2016